Optavia Reviews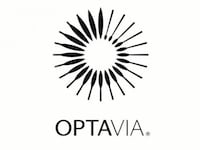 Optavia Review: Is the Diet Effective?
Optavia is a health food brand that also markets nutritional supplements, health coaching, and meal plans.
The Optavia Diet aims to make dieting as easy as possible by providing a meal plan that limits calories through a combination of packaged foods and home cooked meals.
Where the program aims to stand apart from other diets is through the use of one-on-one coaching to ensure their members are supported throughout the entire process.
How Does Optavia Work?
The philosophy of this diet program is based on four principals:


Supportive Coaching - Studies have shown that when dieters have personalized coaching they experience statistically significant more weight loss when compared to a self-directed weight-loss regimen.



Optavia Community - The company states they have a thriving community of coaches and clients that continually push, inspire, and celebrate each other's goals.



Habits of Health Transformational System - Created by Optavia coach Dr. Wayne Scott, this system helps users make lifelong changes through easy to adopt micro-habits.



Optavia Plans and Products - They claim to have a scientifically proven system of meal plans that will lead you to weight loss.

This includes the use of 'Optavia Fuelings' to be eaten throughout the day and the addition of a home cooked Lean and Green meal.


The Optavia diet aims to provide all the tools necessary to enable a positive transformation of habits.
The objective is to form healthier habits, after which you can transition away from a strict diet plan while maintaining your optimal weight and avoid any yo-yo dieting.
Products and Programs

Optimal Weight 5 & 1 Plan
- 6 small meals throughout the day at roughly 2-3 hour intervals. A combination of 'Optavia Fuelings' (prepackaged portion controlled meals) and one self-prepared 'Lean & Green Meal'.
This is Optavia's most popular option and can be fully customized by you and your coach.

The idea is to keep you full throughout the day while training you to make healthier options and keeping your metabolism going to facilitate weight loss.

Optimal Weight 4 & 2 & 1 Plan
- 4 'Fuelings', 2 'Lean & Green Meals', and one snack. Allows greater flexibility and includes all food groups.

Optimal Health 3 & 3 Plan
- A sustainability plan that calls for 3 'Fuelings' and 3 balanced meals per day, every 2 to 3 hours.
Optavia Food List
The Optavia Diet is based on eating the company's pre-packaged meals called 'Fuelings'.
These include "Essential" Fuelings and "Select" Fuelings.


"Essential" Fuelings include:


Golden Chocolate Pancake Mix
Wild Strawberry Shake Mix
Rustic Tomato Herb Penne
Homestyle Chick'n Noodle Soup Mix
"Select" Fuelings include:


Buttermilk Cheddar Herb Biscuit Mix
Chocolate Cherry Ganache Bar with Dried Cherries and Pomegranate
Dark Chocolate Covered Cherry Shake Mix
You have a variety of options to choose from and can stick to the kits or work with your Optavia Coach to customize your plans.
The program is set up so that foods can be interchanged. Optavia offers a detailed outline of your food options on the website.
You can also tailor the diet plan to meet certain dietary needs or medical conditions.
However, if you have any medical issues we strongly urge you to consult with a medical professional before starting a calorie restrictive diet.
When it comes to your Lean & Green Meal they also have a list of foods, condiments, and oils that you should/shouldn't use.
In general, these meals are structured to be high in protein and low in carbs and fats.


Foods to Avoid:


Fried foods: meats, fish, shellfish, vegetables, sweets like certain pastries
Refined grains: white bread, pasta, biscuits, pancakes, flour tortillas, crackers, white rice, cookies, cakes, pastries
Certain fats: butter, coconut oil, solid shortening
Whole fat dairy: milk, cheese, yogurt
Alcohol: all varieties
Sugar-sweetened beverages: soda, fruit juice, sports drinks, energy drinks, sweet tea
Your coach should help guide you through these lists as well as provide you with substitutions in case you want to swap a Fueling for a self-prepared meal.
The Optavia Diet also offer a guide on eating out at restaurants while following the diet plan.
How well does the Optavia Diet work?
Ultimately this is a severely calorie restricted diet so most people, if they stick with it, will experience weight-loss.
In the first stages of the Optavia Diet you will be eating around 800-1,000 calories per day, which is considerably below the average caloric intake levels for adults.
Recommended average caloric intake does vary. You can get a good estimate of your calorie needs using any online calculator which factors in your age, size and activity levels.
Typical recommended caloric intake for adults can be anywhere from 1,600 - 2,400 calories per day depending on these factors.
In general, some level of calorie deficit is necessary for weight loss, either through eating less or exercising more.
However, there can be a lot of issues when dealing with severe calorie restriction as a means of rapid weight loss.
Many weight-loss studies have concluded that severe calorie restriction is not a sustainable method for long term results.
They also found that rapid weight loss often leads to regaining weight in the long term.
One study even found that most people who used a rapid short term diet for weight loss will regain 30-65% of the lost weight within one year.
To be fair, the Optavia Diet is structured in a way that reintroduces healthy levels of calories after your target weight is reached.
However, one study found that after a very low energy diet, participants retained prolonged changes to certain hormones and appetite levels.
It concluded that long term strategies are needed after diet-induced weight loss to prevent obesity relapse.
Another study found that monitoring and restricting your caloric intake can act as a psychological and biological stressor.
Stress causes your body to release the hormone cortisol which increases food cravings and signals your body to store calories as fat.
On the other hand, Optavia points to a study (that they've conducted) that shows the effectiveness of Medifast (parent company of Optavia) vs a lower calorie food based diet using the government's dietary guidelines for Americans.
In their trials of obese adults, the group on the Medifast 5 & 1 Plan experienced significantly greater reductions in body weight and fat.
Key Takeaway: You can lose weight on Optavia, however you will have to persist through hunger and the possible long term effects of rapid weight loss that lead to weight regain.

You should also have a plan and support system set up to allow for a smooth transition to healthy eating that won't rely on Optavia Fuelings.
Optavia Reviews & Complaints
Customer reviews for Optavia are mixed.
Many people report losing weight on the diet, but there are parts of this business that they find aggravating. Below we'll go over the pros and cons we gathered from online reviewers.
Positive Reviews:


Reported weight-loss
Often worked for people who didn't have success on other diet plans
Appreciated the convenience of delivered food
Enjoyed their coaches and credit them with their success
Negative Reviews:


Felt the Fuelings were over-processed and tasteless
Didn't like the amount of soy-based products they had to eat
Felt pressured and/or mislead by coaches to buy more food
Customer service issues such as unauthorized withdrawals, difficulty getting refunds, and long wait times for orders.
Regained weight
Since Optavia is a direct sales company that relies on their coaches to sell their products, users can have widely different experiences.
Direct sales companies often seem to have a constant pressure for users to recruit friends and family and grow their team or 'downline'.
An effective and responsive coach may be able to help you achieve results, while a poor coach can offer incorrect advice misleading information in an effort to earn a higher commission.
If you look at Optavia's posted compensation disclosures you'll see that only a small percentage of coaches actually make decent income with the program.
So while many customers do report losing weight, individual experiences often vary with Optavia.
Optavia is not accredited by the BBB and has a rating of 1.54/5 from 113 customer reviews on that site.
Customer Service
Phone: 1-888-678-2842
If you want to get started and need to find a coach you can do so on their website along with reading their FAQs and submitting questions.
If you are unhappy with some items that you've ordered, the company has a 30-day refund policy on all consumable products.
To initiate a return you have to log into your account and choose the products you wish to send back.
Using the RMA number provided you will have to pack and ship the items back at your own expense.
The company does not offer exchanges for items you do not want. You will have to return the items and order any replacement product you wish.
Cost & Price Plans
The costs of these programs will vary depending on how many 'Fuelings' your plan calls for.
If you are starting with the Optimal Weight 5 & 1 Plan expect to pay around $435 for one full month of meals.
This does not include the cost of making your Lean & Green meals.
Competitors and Alternatives
There is a seemingly endless amount of diet companies all claiming to have the latest tools and methods for weight-loss.
We recommend avoiding gimmicks and investing in learning about proper nutrition first, and then applying that knowledge to a managed diet plan if you still require it.
One popular diet program is the Noom Diet - a system designed to change your eating habits first and foremost.
Another program is the Bone Broth Diet - a diet plan that helps heal GI issues and focuses on healthy eating.
The Bottom Line
If you have any medical conditions you should consult your primary care physician before starting this plan.
Optavia provides a printout that explains the diet to health care professionals.
Make sure that you are cleared for a very low calorie diet and won't miss out on any nutrients you may need. This especially applies if you're pregnant/breastfeeding or under 18.
Some potential side effects of "Starvation Diets" (usually anything below 1,200 calories per day) may include:


Inadequate nutrition
Anxiety
Fatigue/tiredness
Dizziness
Deregulated metabolism
Pathological dieting
Compromised immune system

Gallstones
Loss of bone mass
Impaired intestinal function
Electrolyte imbalance
Heart arrhythmias
Kidney damage

If approached with care, the Optavia Diet may give you the short-term results you're looking for.
Optavia has studies to back up their weight loss claims and have tried to build a strong community to offer support to their members.
With that being said, we believe that long-term success lies in eating real unprocessed healthy food and incorporating a regular exercise routine.
Studies show that dieters are likely to regain lost weight when they severely restrict their caloric intake, which is why developing healthy and sustainable eating habits is critical.
If you have any experience with the Optavia Diet or their services, please leave your reviews below.
You may also be interested in
Optavia Customer Reviews