MyLife.com Reviews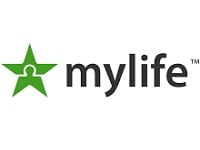 MyLife.com is a website familiar to many people due to their extensive advertising on television and across the web.
The My Life service claims to be able to connect users with past friends and acquaintances and to let them discover who's searching for them online.
How Does it Work?
MyLife often claims that it will let you know who is searching for you 'for free', which is technically true, though quite misleading.
Once you enter your name into their site, it will give you some information such as "5 Men and 11 Women are searching for you", including some more specific examples like "A 32 year old woman who lives in Anytown, USA and attended American University is looking for you."
However, to get the specific names and details of those that are searching for you, or the details of the people you are searching for, you must first become a paid member of the site.
Is My Life Legit?
There are numerous complaints about this company all over the internet, and some of the accusations made are fairly serious.
These include, but are not limited to:
MyLife provides search results that are inaccurate and sometimes even fabricated to entice one to become a member.
MyLife 'hacks' your email account and spams your contact list with invitations to join MyLife.com.
MyLife asks you to authorize your credit card to be charged a certain amount, but then charges you far more and more often than permitted.
The first claim centers around the fact that MyLife.com provides you with a glimpse of the people that are looking for you, in order to entice you to become a paid member.
Once you do become a paid member, however, you may receive a list of names that you may be completely unfamiliar with.
Angry customers argue this is because MyLife is fabricating the list of supposed people who are searching for you in the first place.
One customer was so convinced of this, he entered his name as random string of characters, somethin like "sfg shgshdhsg" for example, and was informed that seven people were searching for him.
Secondly, the privacy policy of MyLife.com does admit they will scan and send invitations to your email contacts, though they claim they will only do so with your permission.
While the argument has been made that simply becoming a member of MyLife is the act of giving permission, many complaints have been filed by people who say they never became a paid member of MyLife, but their email accounts were hacked anyway after they visited the website.
Finally, the Terms and Conditions policy states that when you sign up for their services, you are also signed up for the services of third party companies, though these third parties and the cost of their services are not listed.
In addition, the Terms claim that only some of the website's functions are considered free with membership, while others would incur additional fees. However, nowhere on their website do they explain which functions are included and which cost extra.
As a result, customers have experienced signing up for membership on one day, and sometimes within 24 hours their credit card has been charged with multiple extra fees that they were unaware of.
Other customers say they expected to pay a low amount for their monthly membership and ended up with almost $200 in charges after the monthly subscription came due.
These claims and others have been outlined in a Department of Justice lawsuit filed against MyLife.com.
If you have any experience with the MyLife.com or their services, please leave your reviews below.
You may also be interested in
MyLife.com Customer Reviews