Firstleaf Wine Club Reviews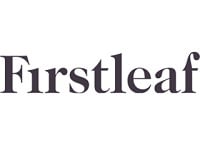 Firstleaf Wine Club is a wine club which describes themselves as "the first fully personalized and customizable wine club" at work in the US today.
How Does Firstleaf Wine Club Work?
According to their website, the goal of Firstleaf Wine Club is to be a revolutionary new way to enjoy wine. Instead of other wine clubs which rely on wine experts to choose your wine for you each and every month, Firstleaf says they only need one expert to choose your wine each month, and that's you.
Customers who sign up will get to choose whether they prefer a monthly shipment of red or white wine, or a mix of the two, and whether they prefer domestic or international wine, or a mix of the two.
Once you've signed up and receive your first shipment, that's when your membership truly begins.
Each time you receive a shipment, you will provide the company with feedback on what you liked or didn't like about each bottle of wine, so each and every month they will be able to send you a selection of wines that are better and better suited to your tastes.
In addition, customers will be able to see all the selections they have coming up for the next month and choose to swap those wines out for different wines if they choose, and they have complete control over the shipment schedule as well, with the ability to pause or skip a month at any time.
Cost/Price Plans
It seems as though every member will start off with a single shipment of six bottles priced at $39.95+tax or twelve bottles for $79.95+tax.
These are the first bottles the wine concierge uses to get your feedback on the types and tastes of wines you like and don't like, before they proceed with your regular membership order of six or twelve bottles per shipment.
The website says that because they have "cut out the middleman" and partner directly with wine producers to save their customers up to 60% off the retail price of each bottle.
Regular club shipments are always 6 bottles for $79.98 plus tax and $9.95 shipping or 12 bottles for $159.95 plus tax and Free Shipping.
Refund Policy
In fact, Firstleaf Wine Club does provide their customers with a Credit Policy, which is actually very unusual for a wine club. Of course if a bottle arrives at your house broken or damaged, customers should contact Member Experience right away so they can address the problem as soon as possible.
However, this company goes a step further and says that they want their customers to be 100% satisfied, and so a customer who isn't satisfied with a bottle of wine they have received from Firstleaf should contact their Member Experience team to discuss a potential credit. In some cases a $20 restocking fee may apply.
Member Experience Contact Info
Customers who wish to contact their Member Experience team with any questions, concerns, or complaints can do so by phone at 800-461-7203 or by email at [email protected].
Customer Reviews & Complaints
There is a wide range of reviews for First Leaf Wine club, ranging the gamut from terrible to excellent. The majority of 1 star reviews all seem to stem from the logistics side of the business i.e. shipment and account issues.
While on the other hand many members enjoy the budget friendly tasty wines, rating the company 5/5 stars.
Many companies have taken to the subscription "monthly box" business model and are dealing with the pains of that strategy. There are a lot of logistics that go into managing customers shipments and affording them ample time to cancel/modify their orders before shipments go out.
On top of that there's the fallout from customers who forget or don't realize that they're locked into a monthly plan that won't stop until they authorize them to. In response to these challenges First Leaf is making an effort to be as transparent and clear as possible.
If you need to cancel or unsubscribe you can do so at Firstleaf.com/unsubscribe, simply sign in, and follow the instructional prompts. They also make an effort to reach out to folks who've left poor reviews attempting to make things right by either redelivering the wine or providing credit.
Customer issues aside; wine itself is a very personal topic with varying tastes and preferences which usually can't be fully answered for you without sampling the products.
That being said, this company is making some amazing promises that are almost too good to pass up.
The ability to get monthly selections based specifically on your tastes and feedback, the ability to return bottles you are dissatisfied with, and the promise of a minimum discount of 25% off retail price with the ability to pause or cancel your service at any time seems to add up to a company that customers should be willing to try for themselves.
Competitors and Alternatives?
Certainly there are many other wine clubs in operation in the United States, including Vinesse Wine Club, TastingRoom.com, and Winc Wine Club.
It should also be noted that most of these other options have similarly negative reviews as First Leaf. You'll be hard pressed to find a wine club with a flawless shipping record and a 100% customer satisfaction record.
If you have any experience with Firstleaf Wine Club or their products, please leave your reviews below.
Firstleaf Wine Club Customer Reviews