Firstleaf Wine Club Reviews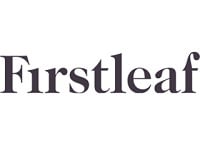 Firstleaf Wine Club Customer Reviews

Marlene
I had actually ordered a full box of a nice Pinot Grigio that I enjoyed. Too bad they shipped the wrong wine and instead sent one that I rated poorly. They admitted the error but couldn't figure out how to correct it.
So I'm stuck with a box of wine I don't like and all they could offer was to send me more of THE SAME WINE.
Incompetent is an apt description. I cancelled my subscription and will try another service.

samuel y
trying to get out of firstleaf is hard to do they run around the block
an back again. an you still can find it the e mail address is
www.firstleaf.club/unsubscibe that don't show you any thing on
how to unsubscribe from them

gerry g
As with any product one tries, there may be good and not so good. So many wineries now exist, and there are numerous regions and wines that may be what we are seeking.. I will trust the rating unless proven different. The new age will be taken into consideration. Seems some of you customers are seeking Bentleys at Yugo prices.
We just received the package, my concern is do you want the package back?
Gerry G. Magnuson

T G
I subscribed when I saw their ad in a golf magazine. I decided to subscribe for shipments every 3 months. I received my initial shipment in Feb and expected for receive my second shipment in May. In March (less than 30 days after my initial order) I received an email notification my second box had shipped. I contacted Firstleaf and told them I was not expecting my second box until May. They apologize and asked if I still wanted the second box. Since they already charged my card, I said yes and told them I DID NOT want my third box until June (3 months). Then in April I receive another email notification my third box has shipped. Again I contacted the company and was given some auto response that did not even make sense and did not answer my question "Why am I receiving my their box now?" I tried to get an answer for several days and finally decided to cancel my subscription. I think they are a scam! Do not use this service!

john m
I have called their toll-free telephone number 10 times and ALWAYS received a tape stating that either no one is in the office OR they are experiencing a high call volume. Therefore, they are either extremely inefficient OR it is something else!

David
They talk about the initial shipment being 95 points & worth $45+ per bottle. I found it to be barely O K & value at less than $10 per. Also, they talk reefer trucks until close to destination. Mine was on non reefer truck for over 7 hours @ over 94 F. Then a snotty reply from someone named Michelle when I suggested I don't care if it is across the street that over 7 hours intense heat will destroy wine; even though this wasn't very good anyway. Asked for refund as per their guarantee, didn't get it nor a reply. Don't go near these bandits.

Tom D
Disregard the previous comments...Firstleaf is well worth a try.
The irony of the earlier comments is that the wines being shipped are not only unavailable in stores, but have almost no online or retail information available. While that might point to a problem for people more interested in showing off wine than drinking it, it especially dissolves comments like "these were $6 bottles of wine." - many of the wines shipped over the past few months do appear as winners in wine competitions and at least one is listed as retailing for $55. That isn't to say they all are this way...this month they have included an $11 bottle, so sure...I will pay attention. In terms of quality, not only have I experienced a solid selection of some of the finer wines I have had, and I have traveled the world drinking wine, but friends and family concur that they have been very balanced, mature, complex wines that arrive in great condition. Shipments go out in refridgerated trucks until the final leg of delivery and you can either take what they suggest or swap each and every bottle for a different one via an easy to navigate website, as well as change your preferences entirely. The selections are made based on what you liked (or did not) from each previous shipment. For 6 bottles, you are paying about $15 per bottle, so this is hardly a dangerous investment. Short runs and limited editions mean that finding reviews online can be tricky and often impossible - but then, if you just want the same old liquor store variety, why are you in a wine club anyway.. What you can find are other members reviews and I have yet to find one that denotes disappointment.

Catherine
Not impressed with this wine
This came advertised with my coastal living issue, so I thought it was legit, but and subscribed for the first 3 bottles, none of which were near outstanding. I forgot to cancel and the next 6 and they were equally mediocre. I will be canceling immediately.

Sunny D
Complete rip off. All bottles sent were less than 15$ (and total for an order of 6 bottles was over $95). I should have just gone to the grocery store. Plus, I cancelled my membership and was still charged one month later for a shipment of 6 bottles. Don't fall for this one.

Denmon
I think this is a really good premise, but I canceled after my first shipment. All 3 were literally $6 bottles of wine. All 3 were decent for that price, but I'm not going to pay $79/month for it. I feel very mislead after being told I was receiving a "$45, $35, and $20" bottles of wine. But I guess technically I could sell one for $1 million and call it a $1 million bottle of wine.