DMVRecords.us.org Reviews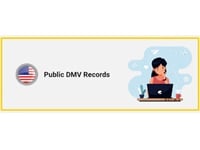 DMVRecords.us.org Customer Reviews

Martin Z
This company is a SCAM!
I was asked to pay $1.00 for the driving record! It turns out "I missed the part that says I subscribed for a monthly subscription of $18.95 per month" and I actually saved a lot of money according to them!(when I asked them to show me the part I missed - NO ANSWER)
On top of that they could not provide me with the driving record I needed! They advised me to get it from official DMV, and then I would get reimbursement on their side for all fees incurred! THIS IS A SERVICE! WOW!
They said they will pay back all money they charged! We'll see!

Lois
Thought it was $1 NOT $18.95 per month
I too did a dmv.us.org check for an application I was doing one weekend and thought well only $1 to lose! Well I just discovered today my credit card was charged $18.95 in June and has a pending $18.95 for July which I am calling the credit card company and having them deny it as well as any future charges. When I called the # listed on my card statement I was told they would refund 1 month but after I said "scam" they out of courtesy are to refund both months! I also had account manager "Andy" Wright but did receive refund confirmation # so waiting to see but I won't give up until this company is stopped or I get a refund!

Lisa C
This company is a SCAM!!!!!
This company has charged our credit card $18.95 per month since September for a service we did not request, did not have knowledge of, did want want, did not need and have not used. We wanted the one time $1.00 report. After repeated calls, finally on 3/20/2016 they canceled the service and said they will refunded 3 of the seven months we have battled, however will not refund the remaining 4 months. This is clearly a case of fraud and deceptive billing practices. DO NOT DO BUSINESS WITH HIS COMPANY or checkdmvhistory.com as it is the same company of crooks!

jay
BIG SCAM -- not a state org
This was the live chat (see below). They give you a fake report and tell you to get anchoret report from the REAL DMV.
I did get my $1.00 back
------------------------------------------------------------------
Please wait for a site operator to respond.
You are now chatting with 'Selena'
Selena: Welcome to Customer Service Livechat. In order to pull up your account, could you please provide me the email address, full name and zip code you used to order our services?
you: i see you charged me the 1
you: $
Selena: May I have your email address please?
you: i never got my report
you: [email protected]
Selena: Thank you for providing the information. Please wait while I check your order details in our system.
Selena: As per our database you have not performed the search yet in order to get the report. Kindly login to your account and perform the search.
Selena: Once you perform the search successfully, the report will be generated online with all the information available in our database.
Selena: You may login to your account by going to:
Selena: http://www.dmv.us.org/login.php
Selena: Login Details:
Selena: Username : [email protected]
Selena: Password : pvtagent25
Selena: Kindly login to your account and enter the search details in the search box and the report will get generated instantly with all available information .
you: i will Thank you. i look you up on web scam sites and many people say you charged them $18 a month. Is this so?
Selena: I assure you we are a very legitimate company.
Selena: You have been charged $1.00 only. And it is onetime payment plan.
you: ok thank you
Selena: Was I able to help you with everything you needed today?
you: just went in and look
you: at the report THIS IS NOT REAL ! you want me to download the form from the real dmv and mail it to them to get my report?????????? you do not have anything to do with the real DMV do you??????
Selena: Have you checked the online report?
you: yes it said i have no tickets ect....i just came from court. they say i do?????
Selena: I am sorry our search did not return the data you were searching. Please click the link below, print out the form and mail it to the address attached with the state required fee. Your state's DMV will provide you with the most accurate data available.
Selena: http://www.recordaccount.com/dmv_mail_state.php
Selena: Please save your receipt or copy of check and we will reimburse you for the state fee.
you: so you say you are the real state dmv? I will save my recipe i think i should drive to the dmv and talk to them will they reimburse me there?
Selena: I am sorry, It is a privately owned Website that is not owned or operated by any government agency.
Selena: I am sorry but your state's DMV require a form in order to release reports, please visit above link, print out the form and mail it to address attached, your state's DMV will provide you with the most accurate data available.
Selena: You will be able to see the state fee on the form. It is metioned there.
Selena: We will reimburse you for the state fee.
you: you will reimburse me now? thank you i will check my account in a min.
Selena: I have refunded you $1. Your refund is now on your credit card, depending on financial institution allow up to 2–3 business days for it to appear on your statement. Please accept our apologies for any inconvenience you may have experienced. Also, please write down this confirmation number:
Selena: 1125680
Selena: Thank you for contacting live chat, I'm glad we were able to resolve this for you today. Please CLICK HERE to finalize your request.

Jeanae '
This is the biggest joke ever. It was supposed to be $1 to see your driving record which never happened. 2 months later I realized they had also charged me $18.95 without my knowledge and the next month another $18.95. I called to cancel something I had never signed up for and they said they would refund my money. I never received a refund and was charged for the 3rd month in a row $18.95. I spoke to a gal to again cancel and who assured me I would be getting a refund which to this date has never happened. Andy (my account manager, really?!?!) said please text or email me if I can help in any way.
[email protected]
I have text him numerous times with no response. these people should be put in jail for fraud.

Jeff
if I could rate these people a zero I would in a heartbeat. They are absolute crooks, they front their website like it is an official dmv site and tell you that they charge 1 dollar to check your driving record when in fact they charge 18.95 and you never get to see your driving record!! I don't know how people like this stay in business, I am creating a fb scam page for this site and will add them to yelp as well to warn people from ever going on their site. I don't want people making the same mistake I did. The worst part about it is they don't even have a number to call if you do have issues, they take your money and don't even have to deal with the confrontation.

Elizabeth D
"I thought I was only paying $1 for my report. Next thing I know, my account has been charged 18.95. Now they say they cant't refund my account. they have to send me a refund check. Scam, Scam, Scam. I wont see that money again. I have canceled my account to make sure they don't have access to it. Beware of these people."

Amanda
Website claims they only charge $1 for 1 Report. However I checked out my bank statement recently and I wasn't just charged $1.
I found many people had the same happen to them with different amounts!
READ THIS PLEASE
http://www.reviewopedia.com/vehiclehistory-com-reviews
Scam Sites
VehicleHistoryInc.com
VehicleHistory.com
CarVinChecks.com
CarVinHistory.com
MyVehicleHistory.com
CarInfo1.com
VehicleHistoryNevada.com
PublicRecords.com
DMV.us.org
BackgroundFee.com
PropertyValue.us.org
ArchiveFee.com
BackgroundCheck.us.org
FamilyTree.us.org
Police.us.org
MilitaryRecords.us.org
CriminalRecords.us.org
MyFeeplan.com
DeathCertificates.us.org
Probation.us.org