BudgetAir.com Reviews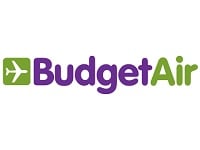 BudgetAir.com, home of the travel site Budget Air, claims to help users find, compare, and book airfare from a wide range of airlines, as well as helping them find rental cars and hotels in your travel destination.
Many people wonder if websites like BudgetAir.com are legit. These websites simply act as an aggregate website, collecting the current airfares from the major airlines, and when possible from airlines which specialize in affordable travel, to give you the most up-to-date information.
They also offer certain travel specials that are exclusively through their website. First, they offer "World Deals" which are special airfares that they have specifically negotiated with an airline.
World Deals are only available for certain flights and they only have a limited number of seats available at the special price. World Deals are a first come, first serve special travel deal.
BudgetAir.com also offers BudgetAir Special Fares, which is a discount fare that you can choose to accept without knowing the details of the airline carrier, arrival or departure times, or number of stops the flight will make.
If you choose a BudgetAir special fare, you have one hour after you book the flight to cancel it without penalty, should the details of the special fare be problematic for you.
When booking flights on BudgetAir.com, you can book for up to 6 travelers per reservation, and the booking must be completed 4 days in advance of your trip, as BudgetAir does not provide last minute travel arrangements.
If you need to make changes to your airline tickets after you have booked them, you will need to pay the fee required by the airline you are flying with, the difference between the tickets if there is one, and a $100 fee to BudgetAir.com.
If you have any experience with Budget Air or their services, please leave your reviews below.
BudgetAir.com Customer Reviews