Blissy Pillowcase Reviews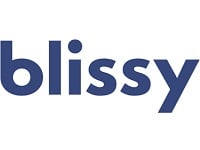 Blissy Pillowcase Customer Reviews

Marsha E
I have had Blissy pillow slips for several months....I wash and return them to my bed ASAP, They are wonderful.
I love the luxury of them and what they do fir my skin and hair,
Five stars from me.

Martha J
This pillowcase is like sleeping on a luxurious silk cloud! I have bought 4 of these and gave one to my sister! I have bought another brand but this was far superior! Thanks Blissy!

Jill R
I love my Blissy! Have no idea why the other reviewers are posting such negative things???
I ordered my first Blissy pillowcase to help me with my hair (getting matted and mangled at night) and with my skin. First...It's soooooo amazingly soft. I was concerned the silkiness would feel weird, but it feels like heaven everytime my head hits the pillow. I've washed it numerous times and it's still in new condition and looks great. Makes me feel like i'm sleeping in a little luxury without a crazy price tag. I recently just ordered my second one for the "other" side of the bed. Personally I'm super pleased with any interactions I've had with customer support - are these individuals sure they contacted the same company? Either way....lovin' my pillow. sweet dreams....

Breana A
I recently purchased Blissy silk pillowcases for myself, my mom and sister. I've never used silk pillowcases but have always wondered what all the hype was about. After purchasing Blissy, I now understand the benefits of sleeping on silk! I love everything about it! Stays cool throughout the night, feels extremely luxurious, and is truly the perfect gift for anyone and everyone! I plan on purchasing more blissy silk pillowcases for the rest of my family!!

Val F
I star because I'm obliged to leave 1. Vile company with insolent customer services. Only reply if action threatened, otherwise ignored.
Impossible to cancel an order. And if you buy from outside the US, expect to pay as much as half original price in customs duty. Not that this fact is mentioned on their website.
I honestly advise all to avoid this site like the plague.
Plenty of similar on Amazon for far less money.

Liz B
Browsed their site, clicked when they said I qualified for a 50% off deal - 3 cases for about $60 - then my papypal account was charged for $180! I called the Blissy helpline immediately to cancel and got a recording saying they were closed- it was midday on a Wednesday!
I am disputing the claim with PayPal. Definitely a scam. I should have known from the structure of the websites. You have to click numerous times to get any kind of pricing info. Don't do it!

Elizabeth S
Misleading Advertising for Luxury Pillowcase
I purchased 4 Blissy queen pillowcases, based on their advertising. "Testimonials,"incorporated as part of Blissy's advertising, claim that the pillowcases tumble dry beautifully with no wrinkles. First thing I did upon receipt was open to check care instructions. However the care label says "Do NOT tumble dry." and "Iron Low Heat.
I've tried to get clarification on this by calling Blissy Customer Support. I have left 4 messages and gotten absolutely NO return calls.
Being able to tumble dry without ironing is very important to me. I change our pillowcases 2 -3 times per week, and certainly do not want wet pillow cases hanging all over the place to dry. And ironing—-Forget it! This is 2020, not 1920.
These were supposed to be a luxury, not something to enslave me by tedious maintenance.
The cases were beautiful, but I cannot rate them accordingly, due to very poor customer support.

A L
Avoid at all costs. Reviews are FAKE and if you want to return product they don't let you if it is "used"

paul t
Ordered 4 pillow cases 31/5/2020 still not received apparently being held at depot for duty already bought new king size pillows and pillow protectors no apologies no contact to what's going to happen no refund no compensation for inconvenience give this company a wide berth

Susan L
After several washings the zipper tore away from
The pillowcase and Customer service will NOT answer or return my Calls. So maddening!!'

Carl R
Why is it so hard to see pricing?
I casually stumbled upon this product and am open to learn about it and ultimately purchase. I have followed at least three different links through the website and still not reached a page with pricing. Now I see that they want name and email address first? This is when I just closed the browser. Why such an aggravating process?

Maria I
Safe your money. After I sent out the order I check the product in Amazon and the prices are much lower. I cancelled the order. They sent me an email with note that the money was refunded but never showed on my credit card. THIS IS SCAM. They do not have phone number to call either.

Jenny G
Pillow case does not work as advertised. Also does not support money back guarantee UNLESS you kept the original packaging. Spent $200 on cases that don't work and they will not refund my money. Customer service was also very rude. Horrible company and do not recommend wasting money.

Mrs E
I don't know if I have the real product, perhaps you could tell me. Should the pillow cases have the Blissy Mark in the one corner. I also received them from Germany and not America and had to pay customs on it as I live in Scotland. I want to return them but don't want to throw good money after bad waiting for refund and the cost of sending directly to America