Beverly Hills MD Reviews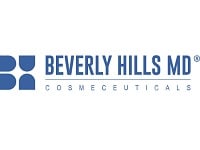 Beverly Hills MD Review: A Detailed Look
Beverly Hills MD is a skin care and cosmetics brand whose creators state use a scientifically innovative and well tested product line that addresses many different and varying skincare concerns.
How Does It Work?
According to their website, this product line was created by two Beverly Hills plastic surgeons who were motivated to try and find solutions that prevented the issues their patients regularly complained to them about.
Beverly Hills MD offers a variety of products, including ones for which they are well known, such as the Deep Regenerating Stem Cell Moisturizer, Resurface and Restore Youth Revealing System,
Venox Anti-Aging Serum, Scar Recovery Restoration Serum, and Dark Spot Corrector.
Ingredients and Side Effects
Customers who are interested in the ingredient list for the specific product they want to use should refer to their website.
Generally speaking, however, the website says that their product line is made with the very best ingredients that have been clinically proven.
These ingredients have also been chosen for their nourishing capabilities and for their lack of allergens and irritants, making them extremely unlikely to cause any negative side effects for their customers.
Customer Service
Contact Info
Customers who have questions, issues, or complaints can contact their Customer Service by phone at 877-828-5528 or by submitting them directly to their website through their Contact Us link.


Cost & Price Plans
Currently the prices of the products in the Beverly Hills MD product line are priced in between $85.00 and $149.00 depending on which product you are hoping to purchase.


Refund Policy
The Beverly Hills MD website states that all products sold on their website are eligible to be returned for a full refund of the purchase price, as long as they are returned within 60 days of purchase.
Reputation
The company and product line itself does not have many reviews, so customers who are interested in learning more should research reviews for the specific product which they are interested in purchasing.
Competitors and Alternatives?
There are many different companies on the market today that offer anti aging skin care products with different ingredients and purposes, such as Kaplan MD Skincare, Lumin Skin, DermalMedix, and others.
If you have any experience with Beverly Hills MD or their products, please leave your reviews below.
You may also be interested in
Beverly Hills MD Customer Reviews