Angi.com Reviews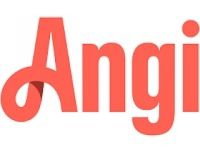 You may also be interested in
Angi.com Customer Reviews

Paul
Beware of predatory billing
Oct 21 cancelled a scheduled gutter cleaning and told Angi to stop the scheduled cleanings until I told them to start again. Was able to get my money back, after spending 30 minutes on the phone.
Nov 21 I get billed $241 after telling the contractor (who called me the day before) to not show up, as I didn't need the cleaning.
Turns out this time all I can get is half of the $241 back, because I missed a text (from UNKNOWN NUMBER--I usually don't open those) and didn't cancel in time. They will bill your account without a call, text, or email. Beware.

Jackie
They beautify the landscape most efficiently.
Remi's Tree Service, Fremont, WI is an outstanding company. Not only are they efficient but also trim the tree and bush branches creatively. Also their suggestions on tree and brush removal are outstanding. And the cleanup is superb. No branch or stump is left behind. They leave the landscape immaculate. And finally the speed with which they preform their job is Impressive.

William M
Beware of Angi - tied to Home Advisor. I called to help get a price on replacing a concrete driveway apron. They wanted me to give a credit card number over the phone for a price they picked ($1000) - limiting the job to 4 hours (regardless of the city permit required) permit required after the foundation has been prepped but before it is poured. They didn't even know what the term apron meant.
They called it concrete repair and resurfacing Somehow they had a date and time set in advance for next Wed at 5pm when in general contractors are booked far out (like April 2022). They promised not to charge my credit card until the work has been done. Surprised - I thought 'Angi' ( formerly Angie's list?) was a reputable business...

Dillman
Shame on you for giving my Phone Number to Call Centers
SCAM. Stay away. They sell your info to foreign call canters. This is not legit! I have received many calls from foreign call centers about the work I needed and it was all just BS. Shame on you!

ANN C
Do Not Use Them If You Need Something On An Appointed Day!!!!
I needed a home cleaning for a home we rented for a week. I used angie's list because I wanted to make sure someone would be there. Up until the day before they stated they would be there. But the morning of the show they postponed two days. That was not an option for me as we had to leave the house and I am disabled.
They took no responsibility. I would never never use them again. They seem to think if they say I'm sorry it alleviates them of responsibility. I am disgusted with them.

lonesomedove
is basically a contractor referral person out of Indiana (I'm in NJ) trying to charge both the contractor and the customer. i tried to get a simple house cleaning. I tried to contact Anji to get a confirmation within their 24 hour window and only got voice mail. I tried to cancel. Voicemail. Cleaners started calling me an hour before arrival. Not acceptable. Anji NOW answers said will charge me and the cleaner a fee..I refute and refuse any charge..

Lifestyle C
Angie needs to review her own poor site!
I would give a negative rating if it were possible. Angie's list is terrible. You go to the website, locate service providers, then reach out and email them. Then nothing. No one returns communications. Even phone calls proved worthless: no one would help with services, even agreeing to what they have in their own coupons online. And Angie's had very poor support via there own communications. Save your money. Use the FREE Better Business Bureau website search tool and find plenty of service providers there complete with contact info that works (phone #'s, links to websites, etc.) and reviews.

Sharon
I am a loyal and regular customer of Angie's List. Very reliable. More reliable than Craigslist, in my opinion

Richard J
This site only uses providers that paid them
you think your getting an honest opinion but then come to find lot of good local people are not recommended cause they wouldn't pay!

Alex R
I trust independent review sites that don't require payment.
I suspect that the companies listed on Angie's somehow "pay to play" LOL!

Terry K
The fact that you must pay to tell everyone about a good business is insane.

Zak W
YOUR mileage may vary . . . from theirs
I found that information they provided was
not too accurate, and that a company listed
can & does cultivate favorable reviews as
a form of advertising (sometimes in place
of other advertising). I would recommend
you take it with a grain of salt when a little
known company that does not advertize other ways
IS HIGHLY RATED there. That does not
make it a BAD company, just perhaps not as
glowing as cultivated reviews suggest.
I had some trouble getting helped
by Angie list customer service. YMMV.