Voya Financial Reviews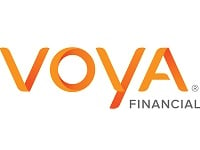 Voya Financial, found online at Voya.com, is a company that states their goal is to help people of all ages and stages of life set the necessary long term financial goals in order to plan for a successful retirement.
How Does Voya Financial Work?
Members can deal with their financial professionals directly, or they can use their website to receive a general walk through of how to assess how healthy their finances currently are, in regards to retirement planning, and what steps they may need to take right now to improve their future financial circumstances.
For those who are just starting out, they offer a CompareMe feature as one of their tools, where you can answer a variety of questions that will show you how you stack up when compared to the average person of your own age that is preparing for retirement as well.
Voya Financial also provides a variety of calculators that can help you walk through other financial decisions, like home budgets, saving for college, and comparing different retirement savings plans.
Cost & Price Plans
There is no standard or all encompassing pricing guide published on their website at this time; customers who are interested in specific pricing information before they work with Voya Financial should contact their Customer Service team.
Refund Policy
Financial institutions such as these don't provide general or overarching Refund Policies. However, if you encounter circumstances or fees that you believe justify a refund of some kind, you should contact them as soon as possible.
Customer Service Contact Info
Customers who would like to speak to their Customer Service team about their questions, concerns, or complaints can do so by phone at 855-887-6858 or by submitting to their website through their Contact Us link.
Reputation
Voya Financial is actually the new name and branding of well known financial company, ING, which is a well regarded and well respected company within the United States' financial community.
Competitors and Alternatives?
There are many other companies out there that claim to help people with their retirement planning and other types of asset management, including Aberdeen Asset Management, Manulife Retirement, Vanguard, and many more.
If you have any experience with Voya Financial or their services, please leave your reviews below.
You may also be interested in
Voya Financial Customer Reviews