Titan Power Plus Reviews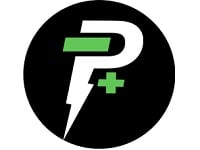 Titan Power Plus ( Titan Power + ) is a company stating its aim is to offer innovative wired and wireless charging solutions and improve the durability and charging ability offered by typical devices.
The company offers various charging devices, including smart cables, phone chargers, car chargers, and wireless chargers.
They are most well known for their Titan Smart Cable, on which they offer a lifetime warranty which covers any manufacturing defects.
On all of their other products they offer a 60-day defects in material or workmanship warranty which promises a new replacement free of charge. Please note though, that any replacement product will no longer be covered by a 60 day warranty.
Titan Power Plus Company Info
You can contact the company by e-mail at [email protected] or by filling out the contact form on their website. They can also be reached by phone at (800) 358 - 2302.
Titan Power Plus lists their physical address as 6 All saints Drive, York, YO43 3PQ, UNITED KINGDOM.
If you have any experience with Titan Power Plus or their products, please leave your reviews below.
You may also be interested in
Titan Power Plus Customer Reviews