Titan Power Plus Reviews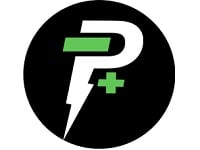 Reviewopedia is supported by our readers. This page contains Amazon links through which we may earn a small commission for purchases.
Titan Power Plus (Titan Power+) is a company stating its aim is to offer innovative wired and wireless charging solutions.
The company claims that their Titan Smart Cable will last longer than competing brands and charge devices faster.
One of the company's goals is to provide cleaner tech, and they believe that longer lasting higher quality products are the answer.
Titan Power Plus offers an array of charging products that fit the most popular devices and can be used in your home or car.
Below we take a look at the Titan Power Plus product line to see if they live up to the company's claims.
Products
The Titan Smart Cable is the company's flagship product and can be ordered as an iPhone, Type-C, or Micro-USB charger, and comes in a variety of lengths from 1.5 ft to 10ft.
The cable provides rapid charging with 2.4amp charging capability.
Titan states that this charging cable is designed to withstand constant use and that it will not fray or split.
Their advertising claims that the Titan Smart Cable withstand up to 1,500 lbs. of force and its unique 90 degree head design prevents breakage at the point of contact with device, a common point of failure.
Note: This charger is compatible with most standard phone cases, however it will not work with oversized cases such as the Lifeproof or Otterbox.
Titan Power Plus also offers the Titan Power PD Charging Cable - an ultra fast 36w charging cable for iPhone or Type C devices.
Wall Plugs
Titan offers a variety of wall plugs that support simultaneous multi-device charging and have rapid charging capabilities.
The wall plugs can also be ordered specifically for US or European sockets, or can come up with adapters to fit both.
Their fastest charger, the Titan PD Plug, can provide a current of 3.4A, and is claimed to charge up to 4x faster than regular plugs, with a rapid charge of 0-50% in 25mins.
Note: Since not every device is compatible with rapid charging it's always best to use a charger that's in accordance with manufacturer recommendations.
Though Titan Power+ states that their plugs have safety and temperature control features that will only charge to a device's max capability.
Titan Power Plus also makes plugin and wireless car chargers that also support PD (ultrafast) charging.
In general, to take advantage of high powered ultra fast charging a more recently made device is required. Some examples include:
iPhone 8 and up
Samsung Galaxy S6 and up
Google Pixel 2 and up
Sony Xperia Z3 and up
Razer Phone 1 and up
ASUS ROG Phone and up
Any 2017 flagship model and up
Cost and Price Plans
Titan Power Plus offers competitive pricing for all their products and offers additional discounts for bulk purchases.
Some examples include:
Titan Smart Cable - $12.95 USD & Free Delivery
Titan 20W PD Mini Plug - $22.75 USD & Free Delivery
Customer Service
Titan Power Plus offers a 30 day guarantee along with a lifetime warranty on their smart cables.
The lifetime warranty covers any material or workmanship defects and the guarantee states that if you aren't satisfied with your product you have 30 days to apply for a refund.
If you have any issues you can reach customer service through their email at [email protected] or by filling out the contact form on their website.
The company ships internationally with times ranging from 5-10 working days for US delivery and 8-13 working days for UK/AU/NZ.
Titan Power Plus Reviews & Complaints
The company has mixed online customer reviews.
On one popular review site their feedback breaks down to 75% 5 star reviews and 15% 1 star reviews.
Currently, feedback on Reviewopedia has been mostly negative, with users stating that the products did not last any longer than a typical, lower-cost charging cable.
Some customer complaints allege that the connection point to the device is weak and may have a tendency to break away from the braided wire.
Additionally, some customers reported that the costs of postage for returning or exchanging the product are high enough to deter returns or exchanges.
There were also some complaints for prolonged shipping times. However, that may be understandable as many retailers have been affected by shipping and supply chain disruptions due to the Covid-19 pandemic.
Competitors and Alternatives
There are many aftermarket options for wireless, wall, and car chargers. It's best to identify your needs first, and then find a charger that most closely fits them.
For instance, you can decide if you're prioritizing multiple ports, speed, international compatibility and so on. You can also shop specifically for an individual device and try to find the best match for it.
One of the most well-reviewed brands, Anker, is cost effective and their products are often bestsellers and designated 'Amazon's Choice' on Amazon.
Some of their popular items include:
Anker 511 - A 20w charger compatible with Apple, Samsung, and Pixel devices.
Claims a 0 to 50% charge in just 25 minutes. 4.8/5 review rating on Amazon from over 8,000 customer reviews.
Anker Powerline II 3-in-1 - Compatible with lightning, Type C, and Micro USB devices.
Nekteck USB Car Charger - 45W Power Delivery and 12W USB A Port. For use with iPhone, iPad, MacBook, Galaxy, Google Pixel.
As always double check your device's requirements and connection compatibility before purchasing any aftermarket chargers.
The Bottom Line
While the Titan Power Plus line of products advertise a wide range of features and options, they may ultimately not be the best choice.
The majority positive reviews are nice but some of the complaints make us hesitant to recommend this brand, especially when there are so many other options available.
You may be better served buying from an established brand/retailer that you know will offer hassle free returns, outstanding customer service, and a time tested product.
If you have any experience with Titan Power Plus products, please leave your reviews below.
You may also be interested in
Titan Power Plus Customer Reviews