Sleepgram Pillow Reviews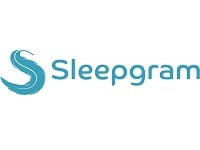 The Sleepgram Pillow, found online at Sleepgram.com, is made by a company that states their combination of materials and design make it one of the most comfortable pillows available on the market.
How Does It Work?
According to their website, most people think that washing their pillow cases is enough to keep their pillows clean, but the truth is that if you do not wash or change your pillows themselves often enough then you are regularly being exposed to all sorts of germs and bacteria.
Sleepgram says that standard pillows collect large amounts of bacteria, mold, pollen, and dust mites, which affect your skin health, asthma, allergies, and a host of other health problems.
The goal of the Sleepgram Pillow is to give people a pillow that helps fight against these issues.
The Sleepgram Pillow says that it uses a toxin repelling material and the use of duck feathers, both of which help eliminate the breeding ground for dust mites.
Their anti-allergy and anti-bacterial technologies can help sleepers from waking up with the puffiness, acne, and rashes caused by long-term allergen and bacterial exposure.
Finally their website also says that their pillows are properly filled to the level necessary to promote spine health and support the head and neck while you're sleeping, and they are adjustable to meet the needs of diverse sleepers.
Cost/Price Plans
This company has three different options for purchasing Sleepgram Pillows at this time. The first is their 2-Pack of pillows, which they say would be priced at $400.00 for normal retail but which are currently sold for just $79.99.
Their 4-Pack of pillows is priced at $149.99, discounted from $800.00, and their 6-Pack of pillows is priced at $219.99, discounted 80% from the retail price of $1,200.00.
The above pricing is all for Standard sized Queen pillows. Customers who are hoping to purchase King sized pillows will pay $10.00 more per pillow.
Refund Policy
Their website says that they provide their customers with a 30 night period from the date of delivery in which to try their products with the option to return at the end of the 30 day period.
Though they used to charge their customers restocking fees for returning their products, they have since changed their policy. All they ask is that used pillows are in donatable condition - no offensive odors, stains, or marks.
Customer Service Contact Info
Customers who would like to speak to their Customer Service team about their questions, concerns, or complaints can do so by phone at 877-257-5337 or by email at [email protected].
Reputation
Unfortunately this product appears to still be so new that there are not many reviews available for this product at all.
In fact, the only reviews which do appear to be available at this time are those from affiliate partners who earn money from the sale of this product.
Competitors and Alternatives?
Certainly there are many, many different kinds of pillows on the market, including a variety of down blend pillows, so customers looking for alternatives to this particular pillow will have many options they can choose from.
If you have any experience with the Sleepgram Pillow or the company's other products, please leave your reviews below.
You may also be interested in
Sleepgram Pillow Customer Reviews