Re-Nourish Hair Growth Reviews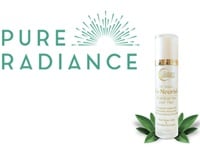 Re-Nourish is an at-home hair spray treatment intended to support the appearance of hair re-growth in as little as 8 weeks.
The product's creator, Dr. Al Sears, MD owns and operates The Palm Beach Institute for Anti-Aging Medicine, a successful integrative medicine and anti-aging practice in Royal Palm Beach, Florida.
After entering private practice, Dr. Sears was one of the first board-certified physicians in anti-aging medicine and serves on the American Board of Anti-Aging Medicine, a 501(c)(3) nonprofit that promotes the field of anti-aging medicine.
How Does Re-Nourish Work?
The average person loses between 50-to-100 hairs per day and, while this may seem like a lot, hair grows in cycles and all of those hairs eventually grow back.
However, as we age, our hair follicles begin to stop producing hair and we suddenly can't regrow hair after we've lost it.
Pure Radiance Re-Nourish hair treatment works by utilizing stem cell technology to nourish aging hair follicles and encouraging them to begin the growth cycle of hair again.
Stem cells are the cells in your body that replicate and repair dying tissue, and we depend on our hair follicle stem cells to produce new hairs.
Dr. Al Sears, states that Re-nourish hair treatment reintroduces stem cells and other nourishing ingredients to our scalp to promote growth and repair our existing follicles.
The idea is that Re-Nourish boosts nutrient delivery to existing hair, so it grows thicker and stronger, encouraging new growth and ultimately filling in bald spots and lost patches of hair, restoring your body's natural hairline.
In addition to this stem cell technology Re-Nourish has other known ingredients that are proven to promote healthy skin and body.
These ingredients include:


Niacinamide - Also known as Vitamin B3 and plays an important role in healthy hair growth. It helps your hair by improving hair texture and smoothness.


Fenugreek - This famous Indian spice plays an important role in this formula as it prevents and restores the hair damage. Fenugreek also promotes hair growth as well as strengthens the hair shaft and prevents breakage.



Black cumin seed oil - This effective ingredient not only deals with the healing scalp but it also softens and conditions your hair. Furthermore, it also restores hair loss.



Biotin —This vitamin (also known as B7) gives you healthy and strong hair, nails and skin


To use Re-Nourish, simply wet hair, then spray on your scalp, then massage it in before continuing to style hair as usual. Daily use is recommended to achieve best results.
Customer Reviews & Complaints
We did not find many customer reviews online for Re-Nourish that meet our quality guidelines.
The majority of positive customer testimonials available online are found on Dr. Sears' own promotional website.
The low number (and quality) of customer reviews, along with a lack of broadly available information online about the product, leads us to be somewhat skeptical of Re-Nourish.
Customer Service
If you have any questions about shipping or returns you can call customer care at 888-795-4005 or email at [email protected].
The company lists its mailing address as:


Primal Force/Pure Radiance
Attn: Returns Department
297 State Street
North Haven, CT 06473
Cost & Price Plans
Each bottle of Re-Nourish retails for $99.95 – a steep price for a bottle, but it seems to last for a few months.
If you buy now from the site, there is a buy one, get one free deal, so you get two bottles and free shipping for the price of one ($99.95).
MyPureRadiance.com states that there is a 90-day money back guarantee on Re-Nourish, and that if you're not happy with the product, you can send the bottles back for a full refund, no questions asked.
Competitors and Alternatives
There are many hair growth treatments out there these days, and they all claim to have groundbreaking effects on the health of hair.
One of the main tenets of each brand is really that they are nourishing the scalp and roots, and encouraging growth by ensuring your hair is getting all the vitamins and nutrients that it needs.
Therefore, one of the most important things you can do is to do thorough research and understand what the ingredients are, and what they are supposed to support for your hair.
There are many forms of hair growth treatment out there. There are some, like Re-Nourish that are a hairspray, and simply get spritzed onto the scalp.
There are also other types that are oils that you rub into your hair like Prose, or serums that soak in like Vegamour.
These oils and serums are typically full of oil-based nutrients, and are super nourishing for your hair and scalp.
The other main type of hair growth treatment is a vitamin that you take like your daily multivitamin.
Some examples of vitamins are Shedavi or Nutrafol, and there are even gummy hair vitamins like Hum Nutrition. These vitamins are jam-packed with nutrients that will make you healthier from the inside out.
Is Re-Nourish Hair Treatment Worth It?
Frankly, we think not. However, the company does offer a 90 day money back guarantee, so you can always try Re-Nourish out for yourself.
It's created with natural ingredients and you are not ingesting the product, so it's less likely to have harmful results, but is potentially just ineffective.
Most likely, over the long term, this hair treatment does nourish hair and so may subsequently stimulate growth.
That said, Re-Nourish likely does not have the miracle results it claims to produce, but instead moderate growth and slightly improved overall hair health.
If you have any experience with Re-Nourish Hair Regrowth, please leaver your reviews below.
Re-Nourish Hair Growth Customer Reviews

Patti B
Renourish works better than anything I've tried
I have used two spray bottles over the past six months with incredible success. My hairline has been restored to even more than I expected and the hair thickness is now amazing. I had thinning hair due to low thyroid and other health issues. I don't want to be without it ever again.

Stephanie
Cures dandruff and makes hair thicker.
I had just gotten of of birth control (IUD) and my hair was not only falling out but I developed bad dandruff. After two days my dandruff was gone. Now my hair is feeling healthy and getting thicker and it's only been 3 weeks. I truly appreciate and needed this product.

Mum
I bought Re-Nourish hair treatment for my son who is only 30 but has problem with having bold patches already. He uses it for a month and already can see a lot of new hair growing, which is lighter shade, but it fills the patches nicely. It is easy to use, and seems to be doing what was promised. Satisfied with the product.

Steve F
They have great marketing and great packaging, but a worthless product.
I have used Rogain in the past for a few years, which didn't grow new hair, but kept my thinning hair at bay.
I used this product diligently twice daily for 3 months as recommended and my hair thinned out more instead of getting better.

Dan L
Scammers, watch you charge card statement!
Complete scammers! They send you a free sample for shipping charge of $4.95 then they to bill your card $104.86! Do not buy from these scammers!

Christa G
I am a Pure Radiance customer and am usually satisfied with their products. Unfortunately Vita-D Suncream is very disappointing. It's basically Zinc Oxide and very expensive. It leaves a thick white coating on the skin and sits in any skin creases. This is definitely very overpriced for zinc oxide.