Pura Vida Bracelets Reviews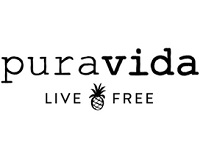 Pura Vida Bracelets is a brand of bracelets that states they have taken some of the beauty, culture, and lifestyle of local Costa Rica and brought it to the rest of the world, with the goal of doing some good.
How Does Pura Vida Work?
According to their website, the two creators of the Pura Vida Bracelets brand were inspired to create their company after a vacation in Costa Rica.
The term "Pura Vida" seems pure life, and they say it is an important Costa Rican philosophy that "encourages the appreciation of life's simple treasures."
This philosophy advocates slowing down, celebrating good fortune, and refusing to take anything for granted. The website says this philosophy is all about living life to the fullest, and each bracelet is carefully handcrafted in Costa Rica with this in mind.
In addition to selling beautiful, artisanal crafted bracelets, Pura Vida Bracelets says that their goal is to "do more," which is why they have the Charity Collection. This collection is created to help people give back to causes all over the world.
Currently this company is partnered with more than 190 different charities and has donated almost one million dollars to these charities through the sale of their products. They are also a member of 1% for the Planet, meaning they donate 1% of their annual net revenue to environmental organizations worldwide.
Cost/Price Plans
This company sells a variety of products in categories like Bracelets, Clothing, Bikinis, Accessories, and more, and with such a large variety there is also a large variety in the prices of these products.
That being said, all prices are clearly displayed on each product page, and this company is currently providing free shipping to all US states.
Refund Policy
This website is very clear that they do not provide any refunds to their customers, as they work with a very particular set of products and a percentage of their profits are donated to charity.
However, if your purchase does arrive damaged you are welcome to contact their Customer Service team in order to arrange a replacement, and if your bracelet breaks within one year of purchasing it, customers are welcome to send it back to them and they will send you a "fresh new bracelet."
Customer Service Contact Info
Customers can contact their Customer Service team to discuss any questions, concerns, or complaints by phone at 858-232-4945, by email at [email protected], or by using their Submit a Request link on their FAQs page.
Reputation
Pura Vida bracelets get mostly positive reviews from customers, with most of the complaints being regarding shipping times.
That being said, even though this company does not provide returns or refunds of their products, most of their products are fairly affordable so customers may not mind trying their products for themselves.
If you have any experience with Pura Vida Bracelets or their products, please leave your reviews below.
You may also be interested in
Pura Vida Bracelets Customer Reviews