Porch.com Reviews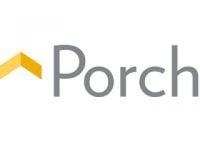 Porch.com is a website that says their goal is to help homeowners not only get access to professionals who are able to help them with their home remodel projects, but also with inspiration and information for those same projects.
According to their website, Porch.com was created as a website that wanted to bring all of the available information on home remodel projects together in one place, so you can get ideas for your projects, find the professionals that are highly rated and can pull them off, and also find information regarding the estimated costs and time line of the project you're envisioning.
How Does Porch.com Work?
Once you've determined what kind of project you are interested in, you can search through professionals in a few different ways. First, you can use their Neighborhood View feature to look at professionals that your neighbors have used and endorsed.
You can also search through professionals by project type and cost, or by filtering through your personal preferences in areas like expertise, service, licensing, credentials, and more.
Cost/Price Plans
This website and service is completely free to use when finding inspiration, information, or searching for and contacting professionals for your projects.
Refund Policy
Since Porch.com does not charge their members money to use their website, they do not have a Refund Policy. Customers who feel that they may have a reason for wanting a refund from their professional must contact that company and deal with them directly.
Customer Service Contact Info
Customers who would like to contact their Customer Service team with questions, concerns, or complaints is to do so by phone at 855-549-6019, by email at [email protected], or by submitting them directly to the website.
Reputation
Third party independent reviewers really love the concept of Porch.com, though there is concern as to how difficult it is to bring together all of them information they are attempting to provide in an accurate way. The belief is that while there may be some issues early on in their launch phase, this company has lots of potential.
Competitors and Alternatives?
There are other websites that do provide feedback and reviews of home care and constructions professionals, like AngiesList.com and Billy.com, but none of them attempt to provide the wide range of information offered by this website.

If you have any experience with Porch.com or their products, please leave your reviews below.
You may also be interested in
Porch.com Customer Reviews