Optima Tax Relief Reviews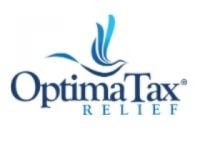 Optima Tax Relief has tax professionals who can handle most IRS and state tax issues. They help clients resolve and reduce tax debt while also bringing them into compliance with laws. Furthermore, they will provide protection for those whom are being threatened by collection agencies.
Optima Tax Relief provides tax consultations tax resolution, tax preparation and compliance and tax negotiation and settlement. Their team will go over your case with you, analyze your situation and propose a customized course of action for you.
They have created a two phase process to ensure you understand what options are available prior to moving forward and paying fees. The process from the initial phone call to the final results takes approximately two to six months. During this time they will help to ensure that the IRS does not contact your bank, work or garnish your wages.
Optima Tax Relief fees are not finalized until the results are revealed because they will reflect the amount of time you will be paying off the debt and the amount of debt that you are working with. Additional processing fees may also be required as you move through the steps toward a desired outcome. If you choose to cancel their services, you may do so within 15 days of your initial sign up date. They will refund any money you have paid during that time frame.
Through their website you will find valuable resources including articles, tip, advice, scam warnings, and much more. In addition to due diligence using these resources and other resources located on your own, a tax attorney is another helpful way to resolve your tax debt issues.
Optima Tax Relief has online reviews that show a majority of their clients were happy with the outcome of their debt resolution.
Many tax relief companies have been accused of running scams to earn money without providing any help in return. They use scare tactics and illegal methods to convince individuals to contact them for help. Not all of these tax resolution companies are bad; there are legitimate companies who can provide relief to those in need of assistance. It is important to be aware of such practices so you do not fall into their traps.
You may also be interested in
Optima Tax Relief Customer Reviews