Optima Tax Relief Reviews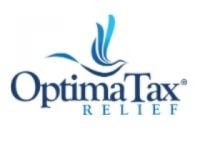 Optima Tax Relief states that it is a company of experienced tax professionals who are able to handle most Federal and State tax issues.
Specifically, Optima advertise their tax debt reduction and settlement services and offer protection for those who are being threatened by collection agencies.
Owing money to the IRS can be an overwhelmingly stressful experience.
The IRS is unlike other creditors and has the means to aggressively pursue collections through wage garnishment, property liens, and reposition.
This leaves many people intimidated and vulnerable to ads from tax settlement companies making enticing offers on TV.
Below we take a closer look at Optima Tax Relief to see if they are a legitimate option when dealing with sizable IRS debt.
How Does Optima Tax Relief Work?
Optima Tax Relief provides a variety of services within the scope of Tax Negotiation & Settlement that include:
Help with tax preparation
Filing overdue tax returns
Customized tax planning
Removing tax liens & levies
Setting up installment plans
Negotiating offers-in-compromise
Preventing the seizure of assets
Ending wage garnishment
Protection against criminal action
Representation before IRS auditors and revenue officers
The company has created a two phase process to ensure you understand what options are available prior to moving forward and paying fees.
This process starts with a free phone consultation in which an agent will determine if the company can help you and put you on a path to proceeding with the investigation phase.
In this next step their team will go over your case with you, analyze your situation, go over all documents, and propose a customized course of action.
The process from the initial phone call to the final results can take approximately two to six months. During this time Optima Tax Relief will help to ensure that the IRS does not contact your bank, work, or garnish your wages.
It's important to note that no tax settlement firm can eliminate all of your debt completely. Further no matter what their advertisements may claim they don't have any special access to the IRS.
Optima Tax Relief pursues the same government programs that are available to all individuals.
The service they are offering is the assurance that all paperwork will be completed and filed correctly and that they will pursue the best course of action for your specific case.
What Kind of Tax Relief is Offered?
In 2011 the IRS released the Fresh Start Program, designed to help those struggling with tax debt.
It mandates that the IRS cannot collect more than an individual can realistically pay. If qualified for the program, a taxpayer can pay an amount they can reasonably afford.
Under this program there are several relief options and protections available for citizens:
Installment Agreement - This settlement plan with the IRS puts you on a monthly payment program until the debt is fully paid off. A benefit to this agreement is that it puts an end to collections efforts and accruing penalties.

It also shows the IRS that you are actively engaged in clearing your debts. There are still interest costs to consider with this option.


Currently Non-Collectible Status - This method offers you temporary respite from collection efforts by showing the IRS that you cannot pay your taxes at this time.

This will not remove any tax debt but gives you time to come up with a pay off plan. Note that once the time period expires the IRS will resume their collections process.


Penalty Abatement - If you have reasonable cause, you can apply for the reduction or removal of any penalties you may have.
Offer in Compromise - With this option your debt will be reduced to a manageable amount based on your ability to pay, your income, expenses, and your asset equity. This is the best yet most difficult course of action to pursue.

If you are experiencing extenuating financial circumstances you will have to show that you are unable to pay the full balance through other options such as an installment agreement.

Further, if you are in the process of filing for bankruptcy you cannot enter into an OIC with the IRS. You also need to be up to date with your tax return filings and estimated payments.

The IRS website offers a pre-qualifier tool to help you with this process. You will have to file an application and go through an investigation before qualifying for an OIC.

The IRS provides the Form 656 Booklet with more information on an 'Offer in Compromise'.
Optima Tax Relief states, on their own website, that the acceptance rate for an OIC settlement is very low.
However they do offer other avenues for succeeding with an OIC such as:
Doubt as to liability
Doubt that the assessed tax is correct
Doubt as to the ability to collect
Doubt exists that the taxpayer could ever pay the full amount of tax owed
Effective Tax Administration
There is no doubt the tax is correct and could be collected but an exceptional circumstance exists that allows the IRS to consider a taxpayer's OIC
This is where Optima Tax Relief claims that having tax professionals working with is beneficial.
Costs and Price Plans
The first phone consultation with Optima Tax Relief is free and the next phase of investigation will cost $295. However, that fee is refundable through the first 15 days of working with the company.
When the investigation is finished and Optima have determined how much work your case requires, you will get a quote from them to proceed. This fee can total anywhere from $2,000 to $5,000.
Furthermore, it's important to note that Optima Tax Relief can not guarantee any savings amounts ahead of time. Each case is different and outcomes will be determined by the IRS.
Customer Service
Phone: (800) 536-0734
Email: [email protected]
Optima Tax Relief mailing address:
3100 S. Harbor Blvd., Suite 250
Santa Ana, CA, 92704
Is Optima Tax Relief Right For You?
Given how high the fees are for retaining the company, this option only makes sense when you have considerable tax debt. Several financial sites report that you need a minimum of $10,000 in tax debt to qualify.
Some financial advisors believe that if your tax debt is less than $10,000 you may be able to handle the case on your own. For example, you can find the appropriate forms online and set up a payment plan with the IRS.
OptimaTaxRelief.com offers additional resources including articles, tips, advice, scam warnings, and other tips to help you make your decision about using their services.
You should fully do your due diligence on using a tax settlement company and research additional options such as speaking to a tax attorney.
Customer Reviews & Complaints
You can find a lot of incredible testimonials from satisfied customers on OptimaTaxRelief.com where customers state the company has saved them tens of thousands of dollars in tax debt. Of course these are not guaranteed outcomes.
Conversely, customer complaints state that the company charged large fees and the resulting settlements were not worth the expenses. Some customers claimed that they could have gotten similar deals working directly with the IRS themselves.
Further, other unsatisfied clients felt as if the money that went towards Optima Tax Relief services could have been better spent paying down their debts instead.
Some other issues mentioned by customers is that they had a difficult time reaching support and that the communication process was compromised by having to speak with multiple agents about their case.
Overall though the company has above average reviews and are accredited by the BBB with an A+ rating.
While there are many complaints listed with the BBB, Optima Tax Relief representatives seem to make an effort to resolve the issues and issue refunds where applicable.
Competitors and Alternatives
There are many tax settlement companies in operation today. It's important to thoroughly research each one and avoid any potential scams.
Many companies advertise the CPAs and Lawyers on their staff, however most of the actual interactions are done by lower level customer service representatives.
An alternative route is to find a locally recommended tax attorney that may be able to provide you with more personal attention, especially if you have a complicated case.
Further, if you're experiencing financial hardship you can research community resources such as free legal aid centers to see if they can help you file the appropriate paperwork.
The Bottom Line
The worst thing you can do is to ignore tax debts. This course of action will lead to compounding fees and even more troubles.
Many financial advisors recommend that the IRS be the first creditor that you pay off.
Unfortunately many unscrupulous companies know just how intimidating dealing with the IRS can be and try to take advantage of people in this circumstance.
It's critical to educate yourself on your options and most likely avenues for resolution. If a company is advertising a 'too good to be true' outcome, then it most likely is just that.
While the IRS does offer debt reduction, you would have to convince them that they won't be likely to collect on your assets or current and future earnings - something that's difficult to do.
If you have any experience with Optima Tax Relief or their services, please leave your reviews below.
You may also be interested in
Optima Tax Relief Customer Reviews