NextDoor.com Reviews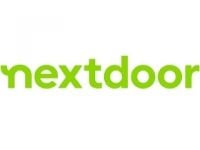 NextDoor.com is a social network designed to connect members of the same neighborhood with the aim of allowing users to interact with neighbors, as well as local businesses and public services.
The company states they provide services in 11 countries and 280,000 neighborhoods globally.
How Does NextDoor.com Work?
According to their website, the goal of this website is to give neighbors and communities a place to interact with each other to get to know each other better, and in the process, create a better and safer community.
To sign up as a member of NextDoor.com, you must submit your residential address as well as go through a series of multiple verifications to ensure that you are actually a member of the neighborhood, and not an outsider.
Members must always use their real names, and not chosen internet handles, and they have completely control over how much information is shared and where it is shared.
They also promise that their member information will never be available on public search engines like Google, and that no member information will ever be shared with third party advertisers.
Once you are a member, NextDoor encourages you to use their site as a place to share information, for example to spread the word about break-ins, find trustworthy babysitters or pet sitters, ask for help in locating lost pets, or simply to network and organize neighborhood social functions.
Cost/Price Plans
NextDoor states that they are free for users to sign up and connect with their neighbors and other members of their community.
In order to ensure the most memberships and interaction, this website decided not to include membership costs.
Refund Policy
Since no fees are paid at any time to NextDoor.com, there is no Refund Policy being offered by this website.
Instead, if customers are ever invited by an ad or a link to go outside of this website and make a purchase, they will have to adhere to any Refund Policies offered by the website where they are actually making their purchase.
Customer Service Contact Info
Customers who have questions, concerns, or complaints they would like to direct to their Customer Service team can contact them by submitting them directly to their website through their Terms & Conditions page, which offers a Contact Us link at the bottom of the page.
Reputation
Unfortunately there are some negative complaints about this website online.
However, none of these complaints appear to be about the security of this website or the lack of privacy measures, which is often what most people are concerned about when sharing details of their home life.
Most of the complaints by far were regarding the content of the information discussed on their neighborhood's page, with most people saying that this is just a place for judgmental neighbors to sit around and gossip about the people in the neighborhood they don't know or don't like.
Others complained that there were too many neighbors using this site as a way to sell or promote things for sale.
However, it does genuinely seem as though these experiences are not in the majority, and that your experience will depend greatly on the neighborhood you live in, and the "lead" contact in your neighborhood, as the lead is the person who establishes your neighborhood page and sends out the initial invitations.
In general it seems as though there is a lot of good that can be taken away from the proper and appropriate use of this site, and the more neighbors who get involved, the more likely it is that the site will be used for what it is intended for.
Competitors and Alternatives?
Certainly the internet is home to a wide variety of different social networks, and many neighborhoods already offer pages on popular social media sites like Facebook, or they may offer a Twitter handle for sharing of informational as well.
If you have any experience with NextDoor or their services, please leave your reviews below.
You may also be interested in
NextDoor.com Customer Reviews