Manward Press Reviews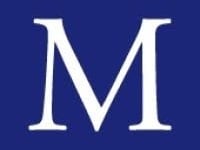 Manward Press, founded by Andy Snyder in 2016, is an independent publisher of financial newsletters and trading research which states they offer an "insanity-free" approach to wealth building.
The company's most popular publications include the Manward Financial Digest, Manward Letter, and the Death of Cash Survival Kit.
How Does Manward Press Work?
Manward Press offers several different publications, their most popular being the Manward Letter, a monthly investment letter which Snyder states offers in-depth research on stocks, options, and cryptocurrency.
With the Manward Letter comes a 'bonus kit' named the Death of Cash Survival Kit (now renamed the Death of Cash Prosperity Kit), which is a includes several reports and claims to teach prospective investors how to weather the coming financial downturn and criminalization of physical cash.
These bonus reports include 'Owning Gold in the Digital Age: Use New Technology to Keep What's Yours' which claims to explain how much gold you should own, and 'How to Get a 24% Yield in a Zero Interest Rate World', which states it reveals how to get a better yield on private savings.
Other popular newsletters from Manward include 'Create Your Own Bank: How to Acquire and Store the Physical Money of the Future', which claims to explain the best method to store physical assets, such as gold, silver and platinum.
The Manward Financial Digest is a daily daily email newsletter and website which states it offers unorthodox ideas about money and other tricks of the trade when it comes to investing.
Cost and Price Plans
The Manward Letter is currently marketed at a subscription cost of $249 per year, and includes the Death of Cash Prosperity Kit as a signup bonus.
The sales page at ManwardLetter.com states that this subscription comes with a 365 day full refund policy.
The Manward Financial Digest is free to subscribe to and the company's website states that this letter is funded through advertisements included in the newsletter.
Competitors and Alternatives
There are no shortage of financial newsletters and other service providers on the internet who offer trading tips, alerts, investment ideas and other types of information.
Some of these include the Oxford Club, Stansberry Research, and Weiss Ratings.
Investors who are not knowledgeable about investing or the risks of investing should consider consulting with a certified financial planner or investment banker to find out the best options for their financial needs and goals.
Online Customer Reviews/Complaints
It is difficult to find real customer reviews of Manward Press or their publications online. This is partly due to the company's affiliate program, which offers online marketers sales commission for promoting their products.
This makes it difficult to discern actual customer reviews from 'promotional' reviews found on affiliate websites.
Manward Press, LLC is part of The Agora Companies, a company with a number of different brands under it, that publish newsletters on finance, health, and lifestyle topics.
Agora currently holds largely negative reviews on Reviewopedia.
Customer Service
Manward Press customer service can be contacted using the contact for at ManwardPress.com.
They list their phone number as 1 800 682 5210 in the US (open between 8 a.m. and 8 p.m. ET) and +1 443 353 4263 internationally.
Manward Press, LLC lists their mailing address as:
Manward Press
Attn: Support Team
14 West Mount Vernon Place
Baltimore, MD 21201 USA
Where to Buy?
Manward Press has a number of different websites for their various publications.
The Manward Letter is available through a sales page at ManwardPress.com, though it is difficult to find directly, and the Manward Financial Digest is located at Manwardfinancial.com, though it is not clear how to subscribe to the newsletter.
It is not obvious how to sign up for this company's publications on their own websites, presumably because you have to go through an affiliate to reach the company's sales pages.
Is Manward Press Worth It?
It is difficult to judge the value of Manward Press publications. Some of their promotional material use similar scare tactics (predicting a coming economic collapse etc.) to other financial publications that are less than reputable.
It's difficult to find credible information about this company or their publications due to the large number of affiliate websites promoting their products.
It's also difficult to find credible information about Andy Snyder outside of the bio page on the company's website or other promotional material on affiliate websites.
Snyder's bio contains vague information such as that he worked at an "esteemed financial firm with nearly $100 billion in assets under management" and hints at previous winning stock picks, but doesn't offer much detail.
Investing comes with inherent risk, and companies that provide investment information have disclaimers which protect them from liability in case of loss of funds.
Prospective customers should take this information into account when deciding who to listen to when learning about investing, and know that investing comes with inherent risks that are not always clear.
If you have any experience with Manward Press or their publications, please leave your reviews below.
You may also be interested in
Manward Press Customer Reviews

D.C. G
I had to stop reading after the first few pages. There's a lack of legitimacy here, the writer does not seem to have a grasp of basic economic theory, and seems to be promoting fringe ideas.

Joe S
Manward Press is a typical hype website with fear and great wealth mixed in. The standard infomercials that say they will explain the great wealth, or inside info in "just a moment" while they/he will continue hype and psych the viewer to buy or join something.
It's sad because some will ignorantly defend them while being fleeced out of their money.
Most, if not all, the info can be found on the web with a good search engine, other than "Google".

Terry T
When I signed up for the lifetime subscription I thought it was a one time charge of $2,487.50. I also thought it was refundable if I canceled within 90 days.
When I received another charge of $2,487.50 a month later I was very upset. I called the company and was told there was no refund even though it was within 90 days.
I was told that they would not refund my money and it was a lifetime membership. I told the man I was 78 years old so I would not be around long enough to to get much use out of the subscription and I just could not afford this subscription.
I have Parkinson's and sometimes do not understand what I'm getting in to. They do not care, When I signed up for the lifetime subscription I thought it was a one time charge of $2,487.50. I also thought it was refundable if I canceled within 90 days.
They do not care, they just want to take your money.

Unhappy v
Manward Took My Money As A Scam
Manward press continues to steal my money by billing my credit card for an unwanted subscription despite multiple cancellations I sent. They provide useless information and then take your information to continue to illegally bill for unwanted subscriptions after one cancels.
They ignore my email. They are apparently in business to steal by continuing unwanted cancelled subscriptions to expensive useless blogs. I demanded a refund and never received a reply, just another bill for $79. Beware of this scam!

Professor P
"Manward Press is worth it--for men AND women"
Written with apparent sincerity, usually by the entity founder. Explains some background concerning prevailing international / national (USA) financial conditions and / or trends.
Occasional (not frequent) stock ticker tips, per se, but offers some reasons for (or against) investing in any particular "sector" of the marketplace.
Sometimes the authorship includes musings about ways of life, and rationale behind avarice / greed, and how that 'factor' can work against the main objectives in the realm of financial investing wisely.
Prof. P J G, subscriber since mid-2020