Kailo Patch Reviews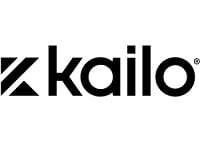 The Kailo Patch is an analgesic pain-relieving adhesive body patch intended to relieve arthritic, neuropathic, and musculoskeletal pain.
The company behind the patch, Kailo Labs LLC, states they patch's effectiveness is backed by science and has been shown in an institutional reviews board approved study to significantly relieve pain.
How Does the Kailo Patch Work?
The Kailo Patch was developed through crowdfunding, raising more than $2 million AUD on Indiegogo.
The patch operates via a nanotech 'bio-antenna' that the company states interacts with the electrical signals that naturally occur in your body to relieve pain quickly.&nbsp
&nbsp
This non-transdermal technological patch is reusable, interacting with the electrical signals in your body to relieve pain.
Here's how it works for pain management - the instructions are relatively straightforward.
To use it, you place your Kailo patch near (but slightly above) the source of your pain. Then move it away from the pain and toward the brain, following the natural pathway of the nervous system.
You can use the Kailo patch anywhere on your body where it will provide pain relief. It can be used for headaches or even for migraines, according to the manufacturer. Many people also use the patch for sciatica or back pain, too.
Once you identify the source of your pain, you are supposed to remove the plastic on the device and place it on your skin or over lightweight clothing. The adhesive makes it possible for you to reuse the device multiple times.
The Kailo Nanotech Patch uses a unique array of nanocapacitors that are supposed to pick up on nerve signals in your skin to inhibit pain.
However, these nerve signals are faint and there is scant scientific evidence claiming that the nanocapacitors alone can relieve pain.
Cost and Price Plans
Customers will have a few purchasing options. Using the 'special offer' page at GoKailo.com you can buy a single Kailo Kit, which comes with a reusable Kailo, three adhesive pads, and a soft carrying case, for $119 with free domestic shipping.
Customers can also get additional discounts by placing a larger order.
Online Customer Reviews/Complaints
Customer reviews for the Kailo Nanotech Patch are mixed.
Visit Facebook, and you'll notice that, while some customers claim things like, "immediately upon placing it on my lower back I could feel warmth and my pain decreased rapidly," others argue that their Kailo Patch "simply does not work."
In fact, the Amazon reviews are split solidly down the middle, with only about half of the reviewers giving wholly positive reviews.
Customer Service
Kailo list several email addresses on their different websites. You can try contacting support using the following addresses: [email protected], [email protected], or [email protected] Additionally, you can use the contact form at GoKailo.com.
The product is manufactured in Silicon Slopes, Utah and lists its physical address as 8184 S Highland Dr, Suite C6B, Sandy, UT 84093.
Where to Buy?
You can buy the product from the manufacturer at GoKailo.com or from Amazon.
Competitors and Alternatives
If you are looking for a natural way to relieve your pain, you don't have to rely on fake solutions in order to feel better. Nor do you need to start popping pills or invest in daily, expensive massages.
If you're suffering from chronic pain, you may want to try a few solutions that are backed by science. One such option is hemp cream.
Hemp is scientifically proven to help relieve all kinds of pain, from joint pain to muscle pain, and it also provides benefits for arthritis, carpal tunnel, fibromyalgia, and other conditions.
It offers relief in mere minutes, and since it's applied topically instead of ingested, it is a much safer alternative to pain medications.
Another way to relieve pain is to begin taking natural supplements like turmeric. Although these are not FDA-approved, they help support a healthy inflammatory response and can change the way your body responds to pain.
Acupressure is another option. You don't have to visit an acupuncturist to see relief, either - there are mats and pillows you can purchase that are designed to reduce tension simply by lying on them for half an hour a day.
The Bottom Line
So is the Kailo Nanotech Patch worth it? Our opinion is probably not.
While there are some positive reviews for the patch on Amazon as well as on the company's website, there's a good likelihood that the placebo effect comes into play when wearing this device.
Unfortunately, without a lot of scientific evidence to back up this product's efficacy, it's most likely just not as effective as is claimed.
If you have any experience with the Kailo Patch, please leave your reviews below.
You may also be interested in
Kailo Patch Customer Reviews

Fabio M
I bought the patch and additional adhesive strips and it was a total waste of money! After I requested a refund and returning the whole product within the 90 days money back guarantee period they do not even respond emails, have no phone number to contact and basically ignored my requests. Not only did I loose the money I paid but also the money I spent on postage to send back the product! This is a total scam!!!!

Deborah S
My L4, L5 and S1 are shot to the point that two surgeons said I need a rod. And sciatica has been an issue as well. I bought this patch and it's a lifesaver. You just have to find the right spot for placement and BINGO. Read the directions for placement. I bought a second patch to use for my hip bursitis.

Karen H
Was A Risk But Worked For Me!!!
When I read about Kailo, I felt that someone heard my cry for no more pain. I have severe arthritis in my back, knees and hands and recently had excruciating muscle pain in my right leg just above and to the side of my knee. I thought i was dying!!! That area is still very sore.
I use one or two canes to be able to just get up in the mornings. I have meds but nothing that I can get "hooked" on. That means I can feel better for a short amount of time and would have to take more nsaids. I don't do that. I exercise the best I can with my Total Gym.
Then I read about Kailo. Something that could relieve my pain - even just bringing the pain down to a dull roar would help!!! I knew it was a chance I would be taking and spending money I needed to keep in my pocket. But my one thought was maybe I could help someone else. I have good friends that have arthritis pain like I do.
I ordered the 3-pack: 2 for my knees and one for my back. When I received it I immediately used the two for my knees. I didn't feel heat or anything else except my pain not as bad as before I put them on. It took a few tries of moving them and then I found the perfect place for both legs. No Arthritis Pain!!!!
I say that Because that muscle pain wasn't gone but it was semi-quiet. That had to do with the placement of the Kailo. I was more interested in my knee pain for walking than the thigh pain. Everyone could see me not needing a cane in the house and at church.I would take one with me (they fold up) just in case. It was like a miracle for me. I am 69 years old and have had arthritis since I was 24.
Now I know there will be skeptics who will think I have been paid to say these things. I am a Christian woman and I believe in helping others whenever I can. Will it work for everyone one. I can see it doesn't. It did work for me. And just to prove what it does, to myself, I have taken them off!
I am back to barely able to walk, especially after sitting. I just felt I needed a break from Kailo. I will continue not using them until just before Thanksgiving. Yes, it's hard now but the thought of feeling much better for the holiday and 2 birthdays on that day is enough to get me through this.
My advice: try one of you have a lot of pain somewhere. Oh, I forgot to say that I have my third Kailo to one of my Pastors. I don't think it has been used because I haven't heard anything one way or another. I will ask for it back to use on my back. Hope this can help someone.

Warren G
Warren Gibbs October 24, 2020
I am using this for leg pain which is completely stopped as long as the patch is located in a specific area of my thigh. I wish I could reach behind me and place one on my back.
My spouse cannot see to help me and the patch has not worked for her shoulder pain. It lessened her pain when she first placed it on her shoulder but not enough.
I told her this is because the patch is not properly placed and she has to move it around. She hurts to bad to experiment with placing the patch in different locations and doesn't want me too.

Joan C
worked when I put the first patch on and none of the rest worked at all

christina w
I bought 2 of these and they do not work. I tried it in many different places. Do not waste your money. I believe most of the people giving positive reviews are being paid.

Debbie M
I have Lupus, Fibromyalgia and degenerated disks in the L4-L6 and now both hips hurt so much. I'm on opiates and they work for breakthrough pain if I take enough, but then I run out

Gwendolyn B
I was skeptical until I tried it
I have a herniated disc and a bulging disc in my back and suffer from nerve pain all down my right leg. I have tried all kinds of things and treatments and as a last option, tried the kailo patch. I was not expecting it to work as well as it did.
I was very surprised with the level of pain relief I received. I think that those that don't get much relief from it are either using it incorrectly (such as for muscle pain vs. nerve pain) or don't place it in a location that will really help.
I really like this item and it works for me!!!

Stefanie F
I've had back pain for as long as I can remember. Had back surgery which corrected a lot of the issues, but I still have ongoing pain. I use the TENS shock system (love it), as well as sticky smelly patches, creams, and sprays.
I bought the Kailo patch and after a really painful episode that the TENS didn't relieve, I put on the Kailo patch. Plain and simple, it worked. You do have to move it around a bit to find the right spot. I've got it on right now and my back no longer hurts.
The only negative I can say is the directions on applying the sticky tape. I think I put it on backward the first time and couldn't get it off my skin. So I redid it the other way and it stuck nicely.
I've spent thousands of dollars on lots of stuff to help reduce the pain and I have to see this product was worth the money. But like everything else in this world, it may not work for you. That does not make it "fake".
It woks for me and that is all I care about!

Cathy T