Kailo Patch Reviews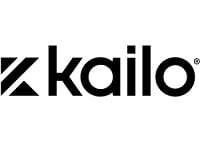 Kailo Patch Customer Reviews

Gwendolyn B
I was skeptical until I tried it
I have a herniated disc and a bulging disc in my back and suffer from nerve pain all down my right leg. I have tried all kinds of things and treatments and as a last option, tried the kailo patch. I was not expecting it to work as well as it did.
I was very surprised with the level of pain relief I received. I think that those that don't get much relief from it are either using it incorrectly (such as for muscle pain vs. nerve pain) or don't place it in a location that will really help.
I really like this item and it works for me!!!

Stefanie F
I've had back pain for as long as I can remember. Had back surgery which corrected a lot of the issues, but I still have ongoing pain. I use the TENS shock system (love it), as well as sticky smelly patches, creams, and sprays.
I bought the Kailo patch and after a really painful episode that the TENS didn't relieve, I put on the Kailo patch. Plain and simple, it worked. You do have to move it around a bit to find the right spot. I've got it on right now and my back no longer hurts.
The only negative I can say is the directions on applying the sticky tape. I think I put it on backward the first time and couldn't get it off my skin. So I redid it the other way and it stuck nicely.
I've spent thousands of dollars on lots of stuff to help reduce the pain and I have to see this product was worth the money. But like everything else in this world, it may not work for you. That does not make it "fake".
It woks for me and that is all I care about!

Cathy T