Just Flowers Reviews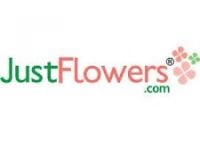 Just Flowers Customer Reviews

Janie N
Do Not Use JustFlowers!!!!
Date of incident: March 5, 2020
Order ID: 8970416
I ordered flowers for a funeral service in Kansas. The arrangement that was delivered was not what I had ordered. I spent over $150 for the flowers, delivery, etc. My sisters attended the service and they were embarrassed by the arrangement that was sent. I had my sisters send a picture of the arrangement which I sent to JustFlowers. When I expressed that my sisters and I weren't happy with what was delivered, I was offered a $5.00 credit, then a $7.00 credit, and finally a $10 credit. When I told the JustFlowers employee that a $10 credit wasn't going to make me happy, she said I would need to talk to her manager. I was on hold for a while and ended up hanging up due to the frustration of their lack of customer service. I am so sorry that I trusted this company for an important funeral service to my family. They don't deserve 1 star which is what you have to choose as the lowest rating. DO NOT USE THIS COMPANY!!!

BrendaF
AVOID-TOTAL SCAM! DO NOT USE THIS WEBSITE!
Justflowers .com is a scam! DO NOT USE!
I specifically ordered a plant with express delivery for a funeral service. It was to be delivered by 1pm the day after I ordered it. At 3pm the next day I received notice that it wasn't delivered but a "substitute" would be delivered the next day (the day of the funeral). I immediately called to let them know that was unacceptable and that I wanted to cancel the order. They REFUSED to cancel the order. I was livid! They PROMISED they would make SURE my order (NO Substitutes) was delivered asap the next day (funeral service day). After the service was over I again received notice that my order was not delivered and offering a substitute to be delivered the next day. I called immediately and they still were refusing to cancel my order--after miserably FAILING TWICE to deliver what I requested. Of course now there is no manager available, and someone would "call me back" I told them I wanted to speak to someone NOW and they had no other option than to cancel my order and refund my money. It's completely unbelievable that any business could have such atrocious, inferiorating, and dismal performance and customer service. NEVER ORDER FROM justflowers; they are a failure on so many levels!!!???????????? I've never encountered such incompetence in a business.
If you fall into this trap (and I hope you don't!)
1. DEMAND a refund. Tell justflowers it is not an option!
2. Call your credit card IMMEDIATELY and dispute the charges. Your CC company will not post the charges to your account. Request that your credit card company investigate justflowers.
3. Be diligent in getting your money back.
4. Report justflowers to authorities and the BBB.

Jennie B
HORRIBLE!!! Told by customer service that my order was out for delivery on 3 calls over 27 hour period. 20 Mins before my Grandmother's Funeral they tell me local florist couldn't complete order. Offered a 20% discount to deliver a day late.. Supervisor then offered 15% discount to deliver 2 days late.. Tried to explain to Jill that its over.. no place to deliver to.. She then told me I could only have a 20$ refund on a $109.00 order . I do not believe this is a real company . Credit card company investigating and fighting for my refund.

CHARLES P
JUSTFLOWERS.COM WORST CUSTOMER SERVICE EVER!!
ORDERED 03 JUL FOR GAURANTEED DELIVERY 9-6 ON 04 JUL, FOR FUNERAL, RECEIVED 3 EMAIL DELAY NOTICES HAD NO WAY TO CHECK THEM WHILE I WAS TRAVELING OVER 3500 MILES TO ATTEND FUNERAL. FINALLY DELIVERED ON 09 JUL WELL AFTER THE FUNERAL WAS OVER AND I WAS TRAVELING BACK HOME AGAIN, SO I DROVE OVER 7000 MILES BEFORE THEY COULD DRIVE ACROSS TOWN. TO MAKE MATTERS EVEN WORSE THEY TRIED TO COLLECT AN ADDITIONAL $15.00 TO HAVE LOCAL FLORIST DELIVER THE FLOWERS AFTER STATING THEY WOULD CREDIT MY ACCOUNT $15.00 AND DELIVER THE FLOWERS, SO $30.00 OVER PROMISED PRICE. BUYER BEWARE!!

Isabelle G
Flowers late, sent to wrong house, and no compensation
Just Flowers messed up both my orders, and they did not seem to care at all.

Robin D
Ditto! Order never received!
I ordered Mother's Day flowers for 5/12/19. As of today, 5/15/19 - the order was NEVER received! I have contacted customer service x 3 now via email with NO response! Absolute Fraud! Don't buy from them!

Foxy C
Guarantee means nothing to this company. I picked an arrangement and ordered based on the guarantee for same day delivery. They like to blame the florist or holiday for their inability to deliver in the guaranteed time or the actual arrangement chosen. Who doesn't enjoy picking out a specific arrangement and paying for delivery and getting nothing, not even a subbed version of flowers.
A $5 or $10 refund is not acceptable either, the delivery and hidden fees cost more. When a delivery is days after a special occasion and after YOUR guarantee, you are misleading customers . You offered me a $10 refund but never delivered flowers, why would I accept $10 and still pay $85 for flowers that were not delivered? That is insane.

Kathleen M
Having called twice, been on hold for more than 40 minutes total and filled out the online form with no response from JustFlowers, I am beginning to think that "[email protected]" is an oxymoron.
So far, my experience with Just Flowers has been beyond disappointing; Just Flowers has been unprofessional, unethical, and unreachable.
On 5/12, I ordered flowers to be delivered for Mother's Day to my grandmother in Ohio. The site guaranteed next day delivery. As of this evening, Tuesday the 15th, the flowers have still not been delivered. I do understand that Mother's Day is a busy day for florists. However, if you were unable to uphold your promises and keep your commitments, you should have made that clear on the website. Making promises that you can't keep is bad business and bad form (not to mention all of the mothers and grandmothers that you have abandoned).
It's simple: keep your promises, do what you'll say you do, and have customer service respond to inquiries and complaints. Shame on you, Just Flowers!

Sandy W
Good shop with good discounts
Don't understand so many negative comments on justflowers.com I have ordered a gift basket from discounted store and it came in time, no problem

JOHN
We placed 2 order with JustFlowers.com . Flowers were for my father's viewing at Riewert's Memorial Home, 187 So. Washington Ave., Bergenfield on Friday, June 16. The flowers were not delivered and JustFlowers, to date, has not refunded my money ($461.89).
I have an affidavit from the Funeral Home Director, Bruce confirming that the flowers were never delivered and we also went over to the Bergenfield Police Department to involve them in this matter.

Joanna v
Four days late for Mother's Day
I had to chase them up, even though I ordered the flowers a week in advance. They were supposed to arrive for Mother's Day, and only were delivered four days later after I had complained. I told them I wanted compensation, and they refunded the $10 delivery, however, I wish that I had read the online reviews before using this company. They have a very bad reputation as scammers. DO NOT USE THIS COMPANY!

Lisa
Very late delivery - missed the even
Flowers ordered on Friday for same day delivery were finally delivered on the following Monday. Completely missed the occasion. I will never order from them again. - Dissatisfied in PA

Edwin
order not delivered. Customer service told me it was delivered and what day it was delivered; they changed the story when challenged. unsatisfied with their response.

Orlando F
Just Flowers - Failed Delivery!
Potential JustFlowers.com Customer
The morning of 25 June 2015, I placed an order (799020) with JustFlowers.com for "Exotic Passion of Tulips". Exotic Passion of Tulips is my wife absolute favorite! I spoke with a young woman by the name of Jessica. She reassured me, that the flowers would be delivered to my wife Job before 1:00p.m.! My wife routinely departs work at 2:30p.m., but I informed her that a package would be delivered to her and asked if she could stay a little while longer. My wife remained at work until 5:00p.m. Rightfully so, when she arrived home she was upset and very disappointed. I explained the situation to her but that was not enough to extinguish her smoldering disposition. The synopsis with my wife is that the lack of flowers did not start her birthday weekend off good – still pissed.
Back to JustFlowers – I received a call from a JustFlowers employee whom state that her name was Jill. Jill made a very poor attempt to apologize for my wife not receiving her flowers. She continued and explained how THEY would make up for their error. I calmly listened, thoroughly heard her out, when she finished talking I asked her how would she feel if she was the woman in this situation. She stumbled in words and proceeded to read her preformatted lines of "we can deliver the flowers tomorrow"……… I interrupted her and explained that her Birthday was today and not tomorrow, and that she was the same woman I spoke to earlier that day and that I did not find it amusing.
Synopsis: everyone makes mistakes but to call me two hours after the agreed upon and scheduled delivery time is not acceptable! To explain that they can just deliver the flowers tomorrow is asinine! I will NOT use justflowers.com again.
V/r
Orlando