Joyus Reviews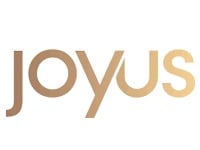 Joyus is an online retail boutique specializing in discounted gifts, accessories, beauty and lifestyle products, and electronics.
The website is powered by StackCommerce, an online commerce platform through which the Joyus brand markets products.
How Does Joyus Work?
A team of experts in the fields of fashion, beauty, and health help Joyus.com find the best products available, and they promise to only share the products that they truly love.
In addition, every product they highlight comes with a some advice from their team of experts, and ranges from "little tips to big ideas" all in video form.
Cost/Price Plans
Products on this website range vastly in pricing, due to the types of products they offer, from cashmere sweaters all the way to eye lash curlers, as well as products on sale.
You can search the website complete for free as a visitor, and they do not have any published fees for becoming an "Inner Circle" member.
Refund Policy
Their website states that unworn, unused merchandise in the original packaging with all original included materials may be returned within 30 days of when your order originally shipped, unless the product states otherwise at the time of purchase.
Inner Circle members will get store credit refunded to them as well as free return shipping; non-members will have their purchase refunded less the cost of Shipping and Handling if they use the included return shipping label.
Customer Service Contact Info
Customers who have questions, issues, or complaints can submit them directly to their website, or they can contact them by email at [email protected], by telephone at 866-856-9878 and finally by traditional mail at 375 Alabama St., Suite 325, San Francisco, CA 94110.
Reputation
Joyus.com seems to have a fine reputation online, though unfortunately there are not too many customer reviews you can use to really make a full assessment of their products or company policies.
Is It Safe?
There do not seem to be any complaints about safety with regard to this company.
Competitors and Alternatives?
While Joyus.com has a unique perspective on how they choose their products, websites that sell fashion and beauty products are hardly difficult to find, with companies such as Sephora and many others.

If you have any experience with Joyus or their products, please leave your reviews below.
You may also be interested in
Joyus Customer Reviews