Joyus Reviews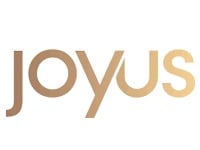 Joyus Customer Reviews

Tom H
Terrible customer service no returns even if the stuff they sold you is junk and doesn't work as promised

Gary B
Bought wireless ear buds. Only one worked. I am presently getting the run around from customer service

Tom
They have no customer backup. I have submitted 5 letters and none have been answered. STAY AWAY from joyus

Holly
JOYUS CUSTOMER SERVICE IS THE WORST!!!
I have ordered many items from Joyus (some of which I like) and if you like what you get, all is well. But if you have any issues, questions, concerns... forget it. They do not respond within 3 days as they say on their website. They do not return calls within 3 days. And they NEVER EVER answer their phone. Many of their sale items are "Final Sales" which means there are no exchanges if an item runs big or small and you simply want to exchange for a different size. And most of their regularly priced items that they claim to be "exclusive" can be purchased for much less on Amazon.
I've truly never experienced worse customer service at any online store.

Goldy
I had great experience purchasing at joyus.com. I got a good deal with there 10% off when signing up for emails, they replied to emails within hours and my shipment arrived earlier then expected.
I would order again from joyus.com!!

Catherine H
I agree with other reviewers. The quality of the items are very poor. Joys provides product "testimonials" from their people but not from the public. This should have clued me in sooner. And their prices are not competitive. Often I can find their non-clothes items elsewhere online for significant'tly less. I received their daily emails for about 6 months and bought about 10 different items during this time. But no more.

Brenda
EXTREMELY SLOW SHIPPING!!!!
Hi Everyone, I placed my FIRST order with them on 9-16-15, which is 10 DAYS AGO. My order still HAS NOT SHIPPED. It shows "will be shipped soon" which is ridiculous. If I didn't need what I bought, I wouldn't have ordered it, I'm sure you know what I mean. I am very disappointed in Joyus.com and this will probably be my last order from them.

Kathy
I was so excited to make my first purchase from joyus.com. I had to purchase from the sale items, unfortunately most items are out of my price range.
I was really excited when my purchase came. I had ordered a skirt and loose jacket.
I was really disappointed with the quality of the items. Both not what I expected. Maybe I didn't watch the videos closely enough, but you can't really see the make of the items in the videos.
I don't think I'll be ordering any time soon from this web site.
Really disappointed.