InstantCheckMate.com Reviews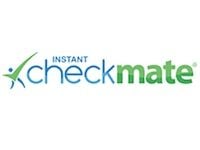 InstantCheckMate.com is an internet-based people search program used to discover detailed information on anyone. It provides criminal history, phone numbers, addresses and much more.
How Does it Work?
The data is compiled from a number of different public record sources. They use national state and local criminal databases as well as a sex offender database to provide you the criminal background of anyone as well as the area in which you have designated to search.
There are three different memberships available through InstantCheckMate.com; all of them come with an unlimited number of people search/background checks.
It costs $89.00 for a 6-month membership, $59.00 for a 3-month membership and $24.00 for a one-month membership. Each membership is billed upfront and will automatically y renew at the end of the plan unless you cancel it.
They also offer a 5-day trial for $1.00 to try the service. The only way to become a member is to sign up online.
If anyone wishes to opt-out of the database, which essentially removes your personal information from their website, there are two options to do so.
For an expedited opt-out it costs $4.95 and this method removes your information from the system within 48 hours. If you decide to use the standard opt-out, it is free; it takes approximately 2-4 weeks to process this request.
As with any people search databases available on the web comes inaccuracies, misspellings, and out of date information. Although they all claim to have current records, many of them do not.
The public records in which they use to gather data are not always accurate, so they couldn't possibly have accurate information if that is where they obtain data
There have been numerous complaints on the web about this business and its unethical practices.
Some of the people who have used Instant Checkmate requested reports which were returned with very little information included within the report details. Some of the reports came back empty and others had details on the wrong person altogether.
Most of the complaints, however, addressed unauthorized credit card charges; members have tried to cancel their membership and could not get a hold anyone to process the cancellation.
Some individuals attempted to cancel prior to the end of the 5 day trial and others tried to cancel at the start of the membership. In the end, these members were charged the full membership amount and then were charged again when the auto-renewal system kicked in.
The worse cases are individuals who have searched for their own report and were returned with completely incorrect information which included false criminal charges and arrests.
This could potentially have a negative impact on someone's future if they are unaware of such information within these reports.
Instant CheckMate has many red flags and should be approached with caution.
If you have any experience with the Instant Checkmate or their services, please leave your reviews below.
You may also be interested in
InstantCheckMate.com Customer Reviews