InstantCheckMate.com Reviews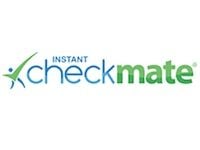 InstantCheckMate.com Customer Reviews

Nicole
Unfortunately, I didn't read the reviews until it's late.
Signed up for the 1 month membership and the data received was absolutely inaccurate - how is it possible for a man born in 1971 to have married over 30 women starting from 1973 at the age of 2!!!???
Hopefully, I will be able to cancel my membership without too much hassle,

Bojankens
They take your name and email and make you think you can see the search you were looking for. But then you have to pay and they sell your email and name. i have so much junk mail.

ScamBuster
InstantCheckMate.com Scam
InstantCheckMate.com Scam people to check their records stating they have a criminal record, they just take information from public records and force people to pay to see what info they have along with indecating they have a criminal record when they do not. This is missleading and they should be closed down for fraud