Honey App Reviews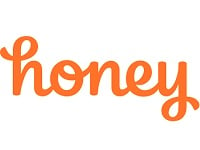 The Honey App, found online at JoinHoney.com, is a new browser plugin extension which says their goal is to ensure that their members "never miss a coupon code, ever again."
How Does It Work?
According to their website, the Honey App is a new service that "makes it ridiculously easy to save money and time." Their job is to automatically find the best coupon codes for the website when you are currently shopping and then apply them to your order when you check out.
In order to use the Honey App, you simply need to download it and install it on your desktop browser. The Honey button will appear in your browser bar. Whenever you are shopping at one of their partner stores, you can click on the Honey button to view all available sales and coupon codes.
If you are already in the checkout process, you can click the Find Savings button and Honey will automatically find and then apply the best coupon or coupons for your purchase. &nbsp
&nbsp
This website also says that they offer something called HoneyGold, which customers get when they take advantage of an exclusive offer. This HoneyGold can eventually be used toward rewards like Amazon gift cards, and more.
Mobile Options
At this time, the Honey App is available on desktop versions of Chrome, Firefox, Safari and Opera. The website says that they are currently working on expanding their desktop browser options, and have a plan to offer a mobile application in the near future so this app can be used when mobile shopping.
Cost/Price Plans
The Honey App is actually completely free to download and to use at this time, and the website says that they are able to provide this service completely free to their members because they earn a small commission from the stores they partner with at certain times when one of their members makes a purchase.
Refund Policy
Because the Honey App is completely free to use at this time, they do not offer their customers a Refund Policy, and any customer who uses this app to make a purchase must go directly to the third party website where they actually made their purchase and follow their stated Return and Refund Policies.
Customer Service Contact Info
Customers who would like to contact Customer Service with any questions, concerns, or complaints can do so by submitting them directly to their website through their Contact Us link on their website.
Reputation
Currently the Honey App appears to have very positive reviews, both from their users and from technology blogs and websites that are excited about the concept of a browser extension being able to automatically apply coupon codes.
Unfortunately this website does not provide a lot of information about how their HoneyGold rewards program works and what people can expect to earn from it if they decide to take advantage of the exclusive offers that earn it for you.
Competitors and Alternatives?
There are many other mobile applications that attempt to help people save money with their regular shopping habits, including Quidco, Checkout 51, Ibotta App, and many others.
If you have experience with this company or their products, please leave your Honey App reviews below.
Read Next: Do Coupon Sites and Savings Apps Actually Work?
You may also be interested in
Honey App Customer Reviews