Honey App Reviews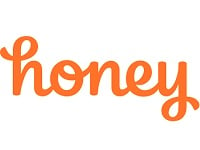 Honey App Customer Reviews

DeeDee K
Must have if you buy online...
Wish I had loaded this sooner... one of my Software Engineering interns turned me onto this... can't believe I didn't know about it. I have actually used coupons it recommended at least 45 times. Enjoy!

Vicki
messes up your other shopping rebate sites
There are a lot of sites out there that if you shop through them, you get a percentage back. One I use regularly is Ebates.com Beware, if you click the "honey" button at check out to earn "honey gold" it over rides any other site you went through and you will lose your rebate from the other site. For example, all weekend I thought I shopped through Ebates where I was earning 7-10% back on my shopping, only to find Honey wiped it all out and I "may" have earned something but they don't tell you how much for a few days (or weeks?) but it was most likely 1% and it is in their "Honey Gold" that you can't get back until you reach a certain threshold. I learned my lesson....its not worth using compared to many other rebate sites.

Jeffrey
Has never found me a working code. ever.
Every time I visit a site and the honey app pops up, it has yet to EVER find me a code that actually works to save me money. Its completely useless.

Jane D
I've had it for over a month. It does check coupons on Amazon, thought there never are any. It also says the best price, but you better check yourself, because I've found on several occasions, the price they listed wasn't the best price. On ebay it always says click for bonus, I do, and it says you got a bonus, we'll contact you via email in a couple days. They NEVER contact you, you never get anything. I checked my account, balance zero. I have written them three times, no response.