Health Sciences Institute
Health Sciences Institute Reviews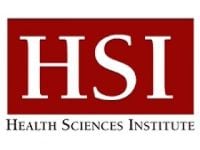 The Health Sciences Institute (HSI), found online at HSIOnline.com, describes themselves as an independent organization dedicated to uncovering the most urgent advances in underground medicine.
How Does HSI Work?
The Health Sciences Institute states they provide members with a monthly online publication that highlights information on breakthroughs in medicine and helps them understand how they can personally benefit from these discoveries.
They will also offer their members specialized reports which offer more in-depth coverage of the health topics they simply highlight in their monthly reports.
Some of these extra reports will be provided as free bonuses, while other times they will be extras available for purchase.
Even though HSI says their team of writers is made of doctors and specialists from all over the world, the website does state that no information provided by this publication should be seen as personal medical advice or instruction.
Additionally, all readers are advised to consult the appropriate health professionals before choosing to take any of HSI's advice or recommendations and putting them into effect.
Cost/Price Plans
The website states that customers can choose one of two subscription types, either their regular twelve month subscription which costs $74.00, or their subscription specifically for seniors, which is provided at $37.00 but is described as also being a twelve month subscription which also offers all the same bonus gifts as the regular subscription.
Refund Policy
Unfortunately this website does not provide any information on refunds or on their members' ability to cancel their subscription.
They do say that once you purchase a subscription, your subscription will automatically be renewed every year and your credit card will be charged again, though they do say it will be with the lowest possible subscription fee available at the time.
Customer Service Contact Info
Customers who would like to contact Customer Service with any questions, concerns, or complaints can do so by phone at 888-213-0764 or by submitting them directly to their website through their Contact Us link.
Reputation
There are many, many different problems that people should consider before paying for a subscription to this publication.
The first problem is the blatant fearmongering HSI uses to promote their product, with claims of government conspiracies and threats of deadly medications which might be in your medicine cabinet.
If you have access to legitimate health and wellness research and information, you should not need to scare people into listening to you.
Another problem is that they frequently advertise their books and products as free, yet it is not possible to receive access to these items without a paid year-long subscription to HSI which costs $74.00 for the average subscriber and is more than you would normally pay a single book.
Following from this problem is the fact that their website does not provide any information regarding cancellations or refunds, which essentially means that no refunds will be given.
But really the biggest issue is that HSI spends lots of time and effort attempting to scare you into following their medical recommendations, when they freely admit that people should follow the advice and treatment of their doctors, and should not interpret their information as "personal medical advice."
This is simply an unethical way of providing information to people, especially when it comes to issues of health and medical care.
Competitors and Alternatives?
There are many other websites, publications, and organizations which claim to offer people "underground medical information" and effective alternatives to traditional medical treatments, like Mercola.com, Natural Health Sherpa, Logical Health Alternatives, Newsmax.com, and many others.
If you have any experience with the Health Sciences Institute or their products, please leave your reviews below.
You may also be interested in
Health Sciences Institute Customer Reviews