Health Sciences Institute
Health Sciences Institute Reviews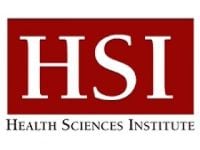 Health Sciences Institute Customer Reviews

Marti B
I am saddened by all the reviews of HSI. I had a major foot surgery
a few years ago. I took a product called: Osteoking. I was never asked where I learned it from. I went straight to the official website. They answered many of my questions. NEVER was there a 10%
off if you mention HSI. I just ordered it straight from the company who supplies it. If HSI gets a cut, hooray for them! We all must work and get money for our efforts. My arch has a plate & 6 screws. My heel was broken and screwed in a different position. My surgeon was AMAZED as I'm 65 year old woman and he had never seen heeling like mine. They do X-rays every 2-3 weeks, and he was always shaking his head in disbelief---he'd never seen bone heal to the titanium hardware so fast. I praise HSI for helping me find this product. There are surely some supplements that don't deliver the promise, but I'm grateful I was able to take this supplement. Marti

Andrew
HSI isn't what they say they are
If you were promised that you'd receive a book filled with alternative ways to cure your ailments, one major thing you weren't told is that you'd be sent resources you'd have to pay for. Not only that, but many if not all would be from dubious entities.
What is HSI? It is a money making machine, which thrives on fear mongering to persons suffering from a variety of diseases, and through promoting sales, most likely for a fee, by unchecked third party resources. It is not in business to help anyone, it is there to stick it's fingers in the pockets of the desperately ill.
This being said, there are some interesting medical approaches which in some rare cases could or would yield superior results.

Martin
I was a strong believer in the Health Science Institute and their outrageous claims about breakthroughs in medicines.
I was so impressed with them, that I ignored warnings about the institute being a scam and went on to pay for membership which would entitle me to a 500-page book with remedies for a multitude of ailments, plus a bonus book.
I couldn't believe that after the payment was made there was no book/s such as what was promised. I wrote to them several times inquiring about it, but they never replied.
I then request my membership to be cancelled and asked for a refund.
Again, I was disappointed. No refund was given, which is another lie! They promised that if for any reason someone is dissatisfied, they can cancel membership and get a full refund!
I wish these crooks a lifetime of miseries!!