Goldbelly Reviews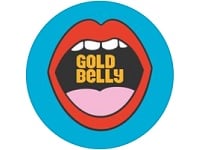 Goldbelly is an online food marketplace for regional and artisanal food that aims to connect food lovers with iconic eateries all over the US by allowing users to order food using their portal.
How Does Goldbelly Work?
According to their website, the creators of Goldbelly.com genuinely believe that America's greatest foods are made by "passionate regional food makers and small batch artisans."
Unfortunately this means that these foods are only available to customers who can physically get to their location. Goldbelly.com wanted to provide both their customers and these regional food makers with a way to reach a much wider audience and get the appreciation they deserve.
To shop their website, all you have to do is choose the region from which you are interested in eating – The Northeast, The Midwest, The South, or The West – or you can choose the individual state from which you are hoping to order.
If you're simply looking for the country's best bacon or pie, you can also search their website by food offerings.
Cost/Price Plans
Obviously the cost of the product you are ordering will depend on what you are ordering, the volume of what you are ordering, and whether or not shipping charges will be involved.
This company also offers customers monthly subscription options for customers who are interested in regular deliveries of what Goldbelly.com has to offer.
Customers can choose from their specific monthly boxes, like their Bacon Box, Sandwich Box, Cookie Box, Cake Box, and many others, or you can simply choose to give the Best of Goldbelly Monthly Box.
These individual boxes will be priced between $49 and $79 for a single box, while customers who are interested in choosing repeating subscriptions will pay between $199 for a three month subscription and $749 for a full year subscription.
Goldbelly Refund Policy
Unfortunately due to the nature of these products, the Goldbelly website states that all items are considered Final Sale.
If an item does arrive to your home either damaged or spoiled, they ask that you contact their Customer Service team by email as soon as possible so they can help resolve your issue.
Customer Service Contact Info
Customers who would like to speak to their Customer Service team about their questions, concerns, or complaints can do so by going to their Customer Support page and clicking on their Submit a Request link.
Reputation
This company does have some serious customer complaints at this time, and they all appear to be about the same general problem: delivery.
Many different customers spoke about how they were willing to pay significantly higher than retailer prices for the products they were ordering because of their special nature, but then the products were not actually shipped when they were supposed to be.
This means that items chosen as gifts or for special occasions didn't arrive when they were supposed to, and many customers said they were very underwhelmed by the Goldbelly Customer Service team, who they felt weren't very helpful.
The experience which was supposed to be special ultimately turned out to be very frustrating and upsetting for some customers.
The bottom line appears to be that customers may want to try this company for a non-special occasion first to test out their experience before relying on this company for a more important event or a gift.
Competitors and Alternatives?
There are many different monthly delivery box services that focus on bringing their customers regional or international food specialties, as well as those that focus on specialty meats, cheese, sweets, chocolates, coffee, and more.
So if a customer believes that Goldbelly isn't really offering what they are hoping to find, there are other options available which may be a better fit.
If you have any experience with Goldbelly or their services, please leave your reviews below.
You may also be interested in
Goldbelly Customer Reviews