Goldbelly Reviews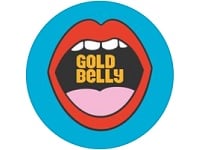 Goldbelly Customer Reviews

Monique S
Goldbelly - great idea, terrible execution
Seems almost redundant to add my comments but I'll add my thoughts. I have ordered a lot of food from Goldbelly both for myself and as gifts for others. At least 50% of the orders get delayed. How is that even possible statistically? Goldbelly wants you to believe that they have no control over their poor delivery performance. I don't believe it for a second. It's a fun idea to get food delivered from all over the country. I love the concept which is why I have given them multiple chances but I'm now done with Goldbelly.
Also, they have added so many vendors that aren't providing high quality food items even when you go into the store. Looking at some of the places that are on Goldbelly in my home town (Chicago), I can see that there is a lot of average food being shipped around at exorbitant prices. Even if you accept that, if you can't plan on the food arriving for an event it's pretty worthless.

Normsie H
This is a scam company, they don't allow reviews anywhere on their site.
The food is questionable and mine arrived spoiled.
No refunds. Give a small credit but that means you have to buy from them again.
I believe they have a BBB logo, but they are not a BBB business.
The company I bought from doesn't actually exist according to all my searches. They use names of businesses but searches turn up empty. All a scam

S L
Catering to luxury market with no real level of customer service
If the food makes you sick they might offer you a $15 off coupon which is on retail me not anyway for the presumptive second purchase.

Customer
They take your money, then if they screw up the shipping, they charge you anyway.
I had to dispute it with Visa.
Most dishonest company, ever.

Mike P
Unfortunately "no stars" is not an option. They don't even deserve ONE star. We like trying a lot of different kinds of pizza from around the country when we're traveling, and we also order them in via delivery. We started that with Lou Malnati's, for example. (Order from the directly, by the way). But we thought we'd give this a try since they had so many varieties of all kinds of food. We ordered some fruit pies. We ordered these Cape Cod Bar Pizzas. Perfect for quick meal, right? Well, the first order was "damaged in transit" according to UPS and it just sat there and thus no change in the tracking. So I contacted Goldbelly. Hey, easy fix! We'll re-do the order for you! OK - I thanked them. Got a UPS tracking ID, and watched this 3-day delivery take days to get here. Well, it got to Phoenix! Yay! We can have some pizza this weekend! Something new. Nope. The "sender" asked for the shipment BACK - and it was already here in PHX. So it's now making its way back to wherever. Incredible. Oh, and the fruit pies? We ordered two or three of them; maybe four. No shipment notification. Nothing. NEVER ORDER FROM THIS COMPANY. They have NO CLUE what they are doing, and I'm beginning to think this is probably a scam. I wasted around 100 bucks with these people for food I never received. And the owner/CEO posts these cute vidoes of himself chasing his kid around his kitchen and describes his really cool company. Yes, cool to him for the amount of money he must be making taking our money and sending nothing. Time to go over to the BBB site and lodge a complaint.

Teresa
Gold Belly is a rip off company! If you have any problems with your order, their customer service, if you want to call it that, is the worst I've ever encountered!
I purchased 24 macaron cookies for $74. The cost for these cookies is pricey but worth it if you get what you order.
The cookies arrived melted, crushed, syrupy liquid running inside the box, cookies were stuck to the plastic container from the filling melting. One box was open... In no way edible due to spoilage concerns. There was nothing inside the shipping box to keep the cookies cool. I purchased one of the boxes as a gift. I had already told the recipient that I ordered them because she was using them for a baby shower. I had to toss all 24 of the cookies.
I emailed Gold Belly expecting to hear something within a few hours. You'd think that the company would be concerned about their customers receiving spoiled, ruined food. I assumed it would be promptly taken care of, and I'd receive a replacement quickly. It took a week for a resolution. They blamed me for the delay claiming that because I sent an email, then contacted them by Facebook it was "confusing."
In every attempt at contact, I provided my full name, order number, photos and detailed info. Absolutely no customer service is available by phone.
When the Facebook rep finally responded a few days later, I again provided my full name, order number and screenshots of the response from Gold Belly via email. I couldn't have been more thorough with letting the reps know what was going on with my order. When I contacted the rep via Facebook, they responded requesting what I literally provided in my message to them. A few days later they responded telling me that my situation had been handled. The rep did not read a single thing that I wrote because not only had I already told them that I finally heard from them via email, but I provided screenshots of the whole conversation. However, even though they claimed it had been handled, I still had no credit in my Gold Belly account. The rep was so rude, not only did they blame me for the delay, they yelled at me. Everyone is aware of what typing in caps means in electronic communication.
I tried to file a complaint against the Facebook rep. thinking surely the reps communication skills would be a concern to Gold Belly's owner. The supervisor defended the rep. and reiterated that I was to blame.
I finally received a credit a week from my initial contact. They do not offer refunds. They have so many complaints that they delete and hide them on their Facebook posts and don't offer a review section. So many upset customers that they post the negative reviews in the comment section of Gold Belly's posts. If you search bad reviews for Gold Belly, they're abundant! I wish I would have researched the company before purchasing.
I posted my review along with the screenshot of the rep. blaming me and yelling, and within less than 10 minutes they deleted it along with other bad reviews. They can quickly try to hide the numerous complaints but drag their feet for a resolution. Many say that they have ended up having to do a chargeback with their credit card company because Gold Belly refuses to do anything.
Do yourself a favor and avoid this shady company! I will be reporting them to the BBB!

Jeff S
Is Key West in Wisconsin now?
Bought a key lime pie through GoldBelly from Famous Key West Pie Company.
Copy says it's made right at the shop, and refers clearly to Florida.
But the FedEx package originated in Wisconsin. Maybe they're stored there? Benefit of the doubt, or ?
Also, the instructions say to set the (packed-in-dry ice, frozen-solid) pie on the counter for 5 minutes, slice and serve. Maybe 24 hours and 5 minutes. Still waiting.
We've inquired with customer service about such things and never received an answer. Seems GoldSmelly in that regard.

Deborah F
The gift I ordered from Magnolia Bakery through Goldbely.com arrived one day AFTER our Father's Day celebration, when all the company had gone home. When my husband opened the box, the ice was melted, the package warm and one container had exploded all over all the other items, which were spoiled. No Customer service at all except "I am sorry and we can send you a replacement." Who needs a replacement when the party is over and the surprise spoiled, as well as the food? No refunds...really??

julie h
My order never shipped. I was never contacted by the company. I sent e-mail to customer support team, they responded almost 2 days later. They basically offered no explanation, no concern that the delivery missed the big event. They only offered to refund or reship in a week. Customer service is very poor and rude. I was finally offered $15 off an order in January. I declined, I do not plan on doing business again with this company. It appears, they are only concerned with taking order and $$$$ and don't really care about customer satisfaction

Michelle
Don't waste your time or money!
This company is terrible. I had to contact customer service three times before my order finally arrived. The customer service team was, at first, very rude and unhelpful. Eventually they offered me a $40.00 credit, which I will never use, because I do not plan to do business with them in the future.
I have ordered food directly from vendors before, with fast shipping and no problems whatsoever. With this third party attempting to organize shipping, the result is higher pricing, unnecessary delays and food that arrives tasting more like cardboard than anything else. This experience was a frustrating disappointment.