City Beauty Reviews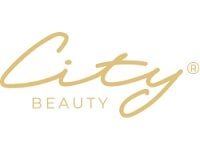 City Beauty Cosmetics, found online at CityBeauty.com, is a company that describes themselves as a luxury brand that focuses on cutting edge creativity and scientifically innovative formulas.
Unlike other cosmetics brands which specialize in surface products like mascara, lipstick, blush, and other products, City Beauty tends to focus on cosmetics that enhance and possibly even change the features of a face.
How Does It Work?
Their website says that first, they make sure they are always using the highest possible quality ingredients in their products, especially those that will produce the longest lasting results.
These ingredients will vary depending on the product, but generally they are intended to lengthen lashes, plump lips, smooth fine lines, and all other manner of small improvements that make a difference to woman.
Cost/Price Plans
Since they offer a wide range of products, there is no one price that you will pay, though in general their products range anywhere from $35 to $97 when purchased one at a time, with package deals that may cost more.
They do, however, offer free shipping on all orders over $40.
Ingredients and Side Effects
Since City Cosmetics (now rebranded as City Beauty) has a wide variety of products, you will need to look at individual items to get a better understanding of specific ingredients.
Generally speaking, however, City Cosmetics state they spend a vast amount of time testing their products, researching the latest and safest ingredients, and then combining them for the best results.
Refund Policy
All their products with a 60 Day Money Back Guarantee, meaning that as long as you have physically returned your product to them before 60 days since the initial purchase has passed, you can have the purchase price of the product refunded, less the cost of Shipping and Handling.
Customer Service Contact Info
Customers who would like to speak to a representative over the phone can contact City Beauty Cosmetics at 1-800-347-1558, or at their mailing address of 9361 Canoga Avenue, Chatsworth, CA 91311, as well as by email at [email protected]
Reputation
City Beauty Cosmetics gets positive reviews for their individual products, especially their City Lips and City Lash products, which have been written up positively in many different magazines and from online customers.
Is It Safe?
City Cosmetics goes out of their way to promise their customers that their products and ingredients are very safe to use.
Competitors and Alternatives?
Products that promise to plump lips can be found in every drugstore in America, and products that claim to lengthen lashes, like SmartLash, are starting to be almost as popular.
If you have any experience with City Beauty or their products, please leave your reviews below.
You may also be interested in
City Beauty Customer Reviews

Nirinjan K
Don't purchase City Beauty products.
I purchased the Line Blurring Wrinkle Filler. After about 2 weeks the dispenser broke. I used it however, without the dispenser, for about 1 month with no change on my wrinkles. I ordered another one and the dispenser broke within a few days. Frankly, I wouldn't recommend purchasing this, not only because of the shabby container but also not filling in my wrinkles even slightly. From my experience all of the skin care products (which have been quite a lot) that I have used throughout the years have not worked. Sadly, the best option may be to go under the knife.

Dodie C
Multi-Action Sculpting Cream Failure
I bought four bottles of this at the best possible price since the claims were so high. I have not seen ANY improvement in even the smallest wrinkles I have. Total waste of money!