City Lips Reviews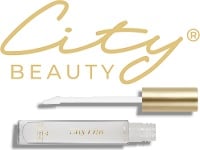 City Lips Review: A Detailed Look
City Lips®, from City Beauty, is a lip treatment which the company promises can help create fuller lips with both instant and long lasting effect.

Below we take a closer look at the ingredients and customer reviews for City Lips to see if it really lives up to the claims of being a non-invasive lip treatment solution.
How Does It Work?
City Beauty, the company behind City Lips, is a cosmetics and skincare company based out of Los Angeles, where they market a wide variety of skin serums, creams, and treatments for the face and body.
They identify as a luxury brand whose products have been well reviewed in the media, specifically the City Lips plumping lip gloss, which has won the 'Good Housekeeping' award twice.
City Beauty states that many of the popular lip treatments do not address the root cause of lip degradation such as sun damage, environmental factors, and aging, which can all lead to a breakdown of the collagen in your lips.
This leaves lips looking thinner, wrinkled and tired.
Lip treatments can be expensive, use irritating chemicals, or consist of procedures that can end up breaking down even more of the precious collagen which keeps lips looking healthy.
The company claims that City Lips does more than offer a temporary cover-up, providing deep hydration to create instant plumping and overall smoother looking lips.
They go on to say that the City Lips formula is made from safe, lab-tested ingredients, essentially taking the hyaluronic acid used in lip injections and turning it into a less invasive topical option.
Unlike injections, however, City Lips works topically and so is much easier to use.
City Lips can be used on dry, thin, or wrinkled lips, and is applicable for all skin types, and should be applied twice a day before applying any lip coloring product.
City Lips Ingredients
The company states besides not undergoing any animal testing, City Lips is free from:


Parabens
Mineral Oil
Phthalates
Sulfates


The bulk of ingredients found in City Lips Lip Gloss are also commonly found in other cosmetics such as lip plumpers, lipsticks, lip balms, and glosses.
Key ingredients include the following:


Sodium hyaluronate
The salt form of hyaluronic acid, this one of the most ubiquitous ingredients found in cosmetics that's used for its water retention properties.
Sodium hyaluronate has a smaller molecular structure which allows it to penetrate and moisturize deeper into the skin.
It's used in anti-aging and moisturizing products for its ability to reduce the appearance of fine lines, wrinkles, and improve skin firmness.
One recent study concluded that participants who used anti-wrinkle creams containing hyaluronic-acid "showed clear and positive effects on wrinkle-depth and skin-tightness".
The regular use of hyaluronic acid can also show long-term benefits, as moisturized skin is less likely to wrinkle.
Oligopeptides
Oligopeptides are short strings of amino acids that are the building blocks of proteins. Since they're smaller than proteins they can be more easily absorbed by the body through the skin or intestines.
In the City Lips ingredients they are found as Palmitoyl Oligopeptide and Palmitoyl Hexapeptide-12.
These specific chains are being used in skincare products since they've been linked to the increase of collagen production in the skin.
They're often found in anti-aging serums and moisturizers and have been shown to decrease deep wrinkles and improve skin texture.
Soothing Moisturizers
City Lips contains Jojoba Oil and Ylang Ylang Flower Oil, both of which are popular cosmetic ingredients traditionally used for their soothing, healing, and moisturizing properties.
Jojoba Oil is found in many lipsticks, balms, and glosses and is known for a wide variety of healing properties and applications.
Side Effects
While the majority of ingredients in City Lips are deemed safe, there are some that may cause allergic reactions in certain people.
Ylang Ylang Oil can be a skin irritant and cause contact dermatitis, as can Jojoba oil, but in much rarer cases.
Further, topical applications of some peptides can also cause skin irritations and itching.
If you're pregnant, breastfeeding, on medications, and/or have allergies you should consult with your physician before using City Lips.
It's also a good idea to patch test a new topical skincare product, especially before applying it to sensitive areas such as the lips.
The Environmental Working Group gives City Lips a 5/10 (10 being the worst) on their ingredients score card.
They particularly flagged the product for its use of coloring dyes and Cananga odorata (Ylang Ylang) Flower Oil.
Customer Reviews & Complaints
Customer reviews for City Lips are mixed. The product has been around since 2017 and has amassed a variety of feedback.
It also appears that the company may have changed the product formula slightly as some ingredients mentioned in older reviews are no longer listed in the official ingredients list.
The majority of negative customer reviews stated that the product simply did not work as advertised, and that users did not notice any significant changes after regular use. There were also some instances of shipping issues.
On the other hand, positive reviews stated that City Lips did make lips appear fuller and glossier.
City Beauty is accredited with the BBB and has an A+ rating with them.
They do have a considerable amount of complaints listed on that platform but it appears that company reps work to resolve those issues with customers.
The bulk of complaints on the BBB are related to customers unknowingly signing up for recurring auto-ship orders and receiving extra product which they did not necessarily want.
City Lips also has mixed reviews on Amazon, where it has a rating of 3.6 / 5 from over 3,000 customer ratings.
Customer Service
Customers who are interested in this product can try City Lips risk free for 60 days.
If you are not completely happy with your results, you can contact them for a full refund, no questions asked. You will have to send the product back at your expense.
To initiate a refund or get further assistance you can reach a representative at [email protected] or (800) 347-1558.
The company address is:


9361 Canoga Ave
Chatsworth, CA 91311-5879
Cost & Price Plans
City Lips sells for $35 for one 0.16 fl oz/4.9 ml tube. You can save 11% by signing up for their monthly auto-ship program.
Competitors and Alternatives
There are many lip focused products on the market, and many share the same active ingredients with City Lips with just a few small differences.
Some notable lip plumpers, with arguably cleaner ingredient profiles, are regularly recommended by industry experts. Some examples include.
PCA Skin
The formula is similar to City Lips as it also relies on the combinations of Hyaluronic acid, collagen-stimulating peptides, and emollients to soothe and hydrate the lips.
This blend has a better score from EWG (3 vs 5), better Amazon customer ratings (4.2 /5 from over 1000 customer reviews), and has been featured on many beauty blogs.
Check PCA Skin price on Amazon
BeautyBio The Pout
The Pout is a Hyaluronic acid based formula that also adds peptides, shea butter, and Squalane to hydrate lips.
Check The Pout price on Amazon
Tata Harper Be True
This blend features natural botanicals to plump lips and minimize wrinkle lines. The non-toxic formula is free from all fillers, synthetics, artificial colors and fragrances.
The ingredient list is primarily composed of natural oils, waxes and butters.
For example, the ingredients start off with olive oil, beeswax, camellia oil, cocoa butter and caprylic/Capric triglyceride (derived from coconut oil and glycerin).
All Tata Harper products are formulated, manufactured, and packaged in Vermont.
Check Tata Harper prices on Amazon
Is City Lips Worth It?
The ingredients in City Lips are in line with many other high end lip treatments available on the market.
The company relies on a combination of known humectants, to draw and retain moisture in the lips, as well as a series of collagen-building ingredients.
However, customer reviews for City Lips tend to be less positive than competing brands.
City Beauty does offer a money back guarantee, which is reassuring, but overall we feel that there may be better products out there.
If you have any experience with City Lips, please leave your reviews below.
You may also be interested in
City Lips Customer Reviews

Nana9
I bought this thinking just try it. I have a very thin top lip as I am 60 and have been using it for 3 weeks and NOTHING! It's so sticky just don't eat with it unless you want to wear banana on your face! Wish I could have found this site before I got it! They always show the "before" then 5 minutes later and they suddenly have plumped lips! I got scammed as we all were except a couple of paid raving reviews!! Just don't!

Suzanne B
Waste of money can not see one bit of difference. Can't believe I have been taken in

Linda S
I tried City Lips with high hopes but instead had an allergic reaction. My lips burn, sting and when City Lips wears off my lips are dried out. City Lips plumps lips briefly, but no more than Vaseline which causes no allergic reactions. Save your money. My lips have not recovered from City Lips.

Rebecca
Nastiest product I have ever used thick and does absolutely nothing save your money do not waste it does not plump lips and does not help with lines.

Lynley C
City lips was a scam!! I bought it twice thinking well maybe it takes time. It was thick, sticky and gross! It did NOT PLUMP or moisturize at all!!! I have it a double chance. Don't waste your money!

FJCruiser
Scam. City Lips is nothing but a thick, sticky gloss that looks terrible. I would absolutely never wear this stuff in public. It has no plumping effect whatsoever. Waste of money.

Jennifer M
Not True ! Work in the cosmetic industry, have used them all, and it does work . Now if u want to look like K Jen… ! You will be disappointed, because she does have the perfect lip injections.
Yet this has helped me stay away from infections, the perfect amount of plump, with out looking like Daisy Duck ! I love it !

Alana W
DO NOT RECOMMEND THIS COMPANY
I placed my order over 8 weeks ago and they charged by account but still have not shipped me anything. I have tried contacting them multiple times to no avail. I am highly disappointed that they are not refunding me at this point. I am just happy I didn't buy what they tried to sell me or I would be out even more money. WHAT A SCAM!

Sally S
I got my city lips and since I've started using it, I swear my lips are getting thinner and I'm getting "smokers" wrinkles. This is not plumping, it is drying out and thinning. Don't waste your money!

Glkenda
I gave this the best possible shot. Bought 5 on amazon. 2 clear to wear at home and 3 different shades for outings. I was testing based on their "30-day" pics when I never believed but was wishful if it did half of what was claimed Id be ok about it.
Well, for 45 days I wore Citylips almost 24/7 (last application before bed and starting to reapply from the moment I washed my teeth...and NOTHING. It doesn't even have that tingling it had when I tried them like 3-4 yrs ago.
This is a scam product hands down.
I was also surprised that they don't even maker the top-10 chart as for lip plumpers and they claim to be No1. Oh why oh why are people still allowed to falsely advertise and scam you online.

Christine M
Haven't needed filler injections since I began using City Lips
I have had an indentation on my lower lip for years. I was getting a filler injection a few times a year to plump up the area. Anyone who has gotten these knows its difficult to make lips appear symmetrical and often several spots need injections which would then cause my lips to look too "done". I always knew it was time to get filler because I would start biting on that spot on my lip. I started using City Lips several months ago and that spot has not returned! My lips look much younger and healthier. I was very pleasantly surprised. People who aren't happy with this product may just have unrealistic expectations. It won't change the shape of your lips, just plump them up and minimize lines. An added benefit is it does a great job protecting lips from extreme weather, and stays on for hours. I actually put it on my kids when we went snow skiing and the only one who got chapped lips was the one who wiped it off!

Me n
All of the positive reviews for City Lips are by people who were either paid to say it's good or they were sent the plumper for free in return for a good review. Seriously, just. YouTube "City lips review" and look at how insanely fake and phony the girls are who are reviewing it. It's laughable!
Big scam!
I have tried this gloss myself and it does nothing.