Care.com Reviews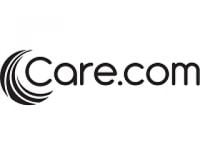 Care.com Customer Reviews

Lauren
Deceptive Billing Practices
You sign up for a 1-Month Membership & they bill you monthly until you notice the charges on your bank statement. I found my nanny in 3 weeks, but paid for 4 months. Clearly they take advantage of busy people.

Megan
It may work for some families...but not for this one.
I am very unhappy with care.com and I am not happy with how it turned out. They would not allow me to cancel my account. I paid $80.00 now towards services I would never use.
I started my account in March. By May I emailed and called requesting to cancel. I sent 6 emails with no returned email. I had to change my profile to read "CANCEL MY ACCOUNT". I also had to call my bank to cancel my checking card to avoid payments going forward.
I hired three people, one was a no show, one let my kid play in the street (18 month old) and third wanted to be my new best friend and added me on facebook before we even had her over to watch our child.
I have found a friend through church that has helped me find a nanny. If you need a nanny, ask friends. Do not pay a site like this!

Denise
I joined care.com in the hopes that it would allow me to have a viewable profile with a link (like facebook or something similar) so that prospective clients could at least see that I cared enough to pay the $8 for the background check. I was totally wrong, wasted the $8, and am now really vehemently against the website. It's such a waste of time and money! Literally - there is nothing to even do on the site. I'm not sure what the point of it even is, and it is totally my fault for jumping into it. I'm just saying that it is a piece of crap website and DO NOT WASTE YOUR TIME OR MONEY THERE.

mercedes
No one returns your emails and providers info are outdated. Called to get a refund and was told I could not get a refund. What a waste of time and money. I hope this deters someone else from getting involved with this site.

Lorenzo S
Pompous website and visibility for a null service and null customer service
We had a very negative experience with the service while looking for a nanny able to commit for at least a year under contract. We just cancelled a premium profile, which we kept for several months and realized that we wasted $35 a month for at least 6 months getting absolutely nothing out of the service.
Pretty much most of the nanny profiles are not up to date in terms of availability and they use the nanny job as a way to round their income rather than making one with enthusiasm. It also looks like many of the nannies listed are pretentious amateurs that expect a family to comply with their availability rather than being flexible and comply with the availability of who is providing the job, the employer, the family.
Besides a very poor pool of nannies, also the service and membership have nothing to offer, no special hints, no other types of connection between family and candidate (we contacted each candidate by looking at their profile - only three candidates responded to our add). In summary, we lost completely our hope on this service despite the initial hype about having found a potentially great one.
I then posted a review to the BBB, which correctly black-lists care.com with a 82% negative experience rate!!! I received a useless answer from care.com through the BBB, which sounded very much prepackaged (same answer template for all the negative review they receive - I assume they receive many..)
After the bleak answer I tried to contact care.com customer service and discovered that the number is just a very long maze of automated messages with no real operator behind the phone. Can it be any worse?

Kindace
Not worth the money or time
No one replies to your applications, all my jobs I've gotten off of sittercity.com not sure if it's better from the parent's end, but as a nanny I definitely prefer it.

CB
Wonderful experience, highly recommend
Found a wonderful caregiver for my elderly parents who live four hours north of me. Couldn't have done it without care.com!

Care T
Care.com offers the free basic membership to allow families to evaluate our site as a whole. We give the option to post a job ad and get applicant'ts for that job, and to search for providers that are listed in your area. This basic membership allows you to test out the site, and decide whether or not it is something you and your family would want to utilize. Job seekers on the site can sign up for free. They have the ability to view the entire list of job postings in their area, and apply to all the job positions on the site with a free membership.
The premium membership for job seekers offers the ability to message families who have not posted a job ad on the site, but have indicated what type of care they are looking for. When job posters upgrade to a premium membership and start actively hiring, we notify them that the subscriptions on the site are auto-renewing, and that it is a service that needs to be canceled when they are no longer looking to hire. We offer the automatic renewal of the account so that the members search for care is not interrupted. The membership can be canceled at any time, and this can be taken care of right through the members account.
When background checks are run by our security company, social security numbers are required to make sure that all of the information provided belongs to same person. We also offer an enhanced check that families can run for extra security if they wish to do so. We also provide a Safety Center page on the site for families or individuals that have extra questions or concerns about their security, and the process of hiring a caregiver through the site.