Bonanza.com Reviews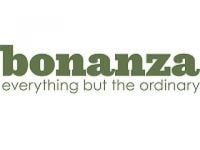 Bonanza.com is an online marketplace focused on the sale of unique, one of a kind items, instead of the same mass produced items you can find anywhere.
How Does Bonanza Work?
Sellers can create their online Bonanza booth and begin listing items right away, with just a very basic registration process. Their easy website interface also lets user import items to Bonanza that they may have already listed on eBay or other similar sites.
Shoppers can treat this website like any other online marketplace, simply visiting their site and searching through the items they have available by category.
Cost/Price Plans
Buyers do not have to create an account or have a membership to shop on this website, but the costs they will pay if they choose to purchase an item will vary widely based on the type of item they have purchased.
Sellers do not have to pay any costs simply to establish their booth or list their items. When items sell, however, they will have to pay a cost of 3.5% of the final value for all items under $500.
For items over $500, sellers will have to pay $17.50 plus 1.5% of the amount over $500.
Refund Policy
Since customers are not actually purchasing items or paying any fees to Bonanza directly, they do not have a published Refund Policy or Guarantee. Customers who have an issue or problem with something they have purchased will need to contact the seller directly and work with them to resolve the issue.
Customer Service Contact Info
Customers that would like to contact their Customer Service team with questions, concerns, or complains can do so by contacting them at [email protected] or by using their account to submit communications directly to them and receive a faster response.
Reputation
Unfortunately this website has very mixed reviews both from customers who have purchased items and from sellers who have used this website to sell items. The complaints range from the fees charged by the site to the lack of customer service when a problem is encountered.
Competitors and Alternatives?
There are many other digital marketplaces online where people can find unique items, like Etsy.com or BigCartel.com.

If you have any experience with Bonanza.com or their products, please leave your reviews below.
You may also be interested in
Bonanza.com Customer Reviews