AnyVan Reviews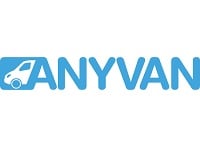 AnyVan Customer Reviews

Sunny
Left me in the middle of moving
I would have given zero if I could and I am afraid that I was a victim, like many others. I am deeply traumatised by the whole experience of using them.
When I initially made a booking, I made clear that I was moving my flat and I wasn't sure how many...but I mentioned around 40 boxes (a very big mistake and please don't ever give them any sort of estimate and they will screw you over it!). I thought that like many other removal companies, it was just a rough estimate and nothing more. At no point, they warned me that if you didn't have a correct estimate, you will get screwed basically - oh, they claim that it's on your terms and conditions. This sort of things should be highlighted when you booked through chatting with an agent! Only of the agent highlighted this, I would have said that as I wasn't sure how many boxes, I wasn't comfortable.
So, apparently two guys came in to help move my stuff. At no point they mentioned that they couldn't move all my stuff until the last minute. I was in a panic, trying to pack up everything etc. And then only like nearly an hour later, they told me that they won't be able to upload everything - I was in such a shock! Why didn't they say it upfront and sort out the issue first rather than making me stuck and giving me no choice?
And then they asked me to pay for £100 to re-deliver (which they delivered like 3 hours late!) - to be honest, if I knew from the beginning, I won't have let them have uploaded my stuff at all because there was no point and it caused so much more issue! Because I found an alternative provider immediately.
And yet, rather than being apologetic, they keep blaming me that I didn't provide a correct inventory. Head of customer service called me and even said "see you at the court!".
I mean the whole thing is just unbelievable and unthinkable - I moved many times in my life and never happened before! I mean what kind of people would do such a thing! Moving is very stressful as it is.
It's very disappointed that they only care about the money (even after the whole thing, they only care about if I was going to pay £100 and otherwise, threatened me that my stuff would be moved at the storage and charge me) - again, why the hell they uploaded my stuff at the first place if they weren't able to manage the whole thing.
I am very shaken by the whole experience and very traumatised by the whole experience.
I also want to highlight that they're not regulated at all and they don't even seem to be with the removal ombudsmen service.

Ashley M
Extremely helpful people (Simon plus his colleague, sorry I don't know his name) Both energetic, full of positive energy as I definitely needed all that - not a regular mover.
Nice and positive experience. Listened all my requests and delivered without failure.
Definitely will recommend and 100% will use in the future for my next move. Thank you again

L C
They text me that they will arrive 8-10am. They claimed they gave me a miss call and came to my door at 8:15. I received a missed call from a withheld number. I was at home the whole time and my buzzer did not ring nor did anyone knock my door. My house is quiet due to having a sleeping baby, so anyone outside I can hear. Also being a serviced apartment with a gate, they should have been able to reach me from reception. The driver appear to have only given me missed call. I chased at 8:45am. AnyVan said they have sent the driver away to another job. AnyVan say I can either cancel and lose my £151 or rebook with another 50% cost. With multiple calls to them, they didn't want to listen and resolve the situation. A move like mine is normally 2 hours hence the £151 price. So they instead gave me for that price a missed call and 15 minutes wait. I certainly feel scammed.

Leanne H
DO NOT HIRE THIS SERVICE. We went through reviews beforehand and decided to ignore the occasional bad reviews, and go with this 'cheaper' option. Bad idea.
Absolutely disgusted with my service. I was informed at time of booking (when I hadn't finished packing) that any little bits and pieces that needed adding could be done so for an extra fee on the day. The drivers were so rude and left with half a van empty, when all we had left to take was a few pictures, a wine rack, and an ironing board. Our car was packed full so we couldn't take them. We even offered to pay more, but they said no and left. This meant we had to leave these items and return for them at a later date, 140 miles away. On arriving at the new house, the drivers placed all our items downstairs, including our superking mattress, which we then had to try and get up the stairs despite my partner having a broken hand. Their attitude was so disgusting whenever I asked them to place something in a certain room, that I felt uncomfortable being in their presence and ended up going to stand outside until they left.
When I complained to the company about our experience, the customer service representative fought me tooth and nail on each issue, spoke very condescendingly toward me, and completely contradicted what the initial person on the phone said to me when I booked. Considering I booked over the phone, I expected the information they gave me there to be correct, but apparently it wasn't and they were just trying to make me happy so they could take my money. As for the extra items, apparently the drivers will not take anything that's not on the list, although when I tried to amend my order online prior to the move, it would not allow me to do so. The company also told me we had booked for a 'ground floor' move, so the drivers weren't obligated to take anything upstairs, however the representative on the phone at booking simply asked what kind of property we were moving into (a house), and didn't specify that we had to state some items would need to be taken upstairs.
NOT WORTH THE MONEY. We paid £500 for this move, and would much rather have paid a couple of extra hundred for a good, local company who would do their job properly. WOULD NOT RECOMMEND.

James
Rubbish Company avoid avoid
I'm going to moan now, on the 24th May I purchased a Motor Bike off ebay, then I looked for a courier, I googled courier it and came across Any Van . com looking at there home page it displays everyone Logo Gumtree - Preloved - Zoopa and says they are in partnership are they really ? leading me to think somewhere along the line you must have a association with them of some kind.
hope I'm wrong, on any-vans website price started at £75 I took
the £79 which covered insurance and 3 day economy collection and
delivery I was in no hurry so I called up and paid the £79 Well
they have been the nightmare from hell, no communication at all, the only time I spoke to them was when I called and in total some 7hrs 21 mins of calls 103 calls to any-van they pass the buck they go through the same security questions again and again then you get cut off, then they just hang up it was the most stressful thing I have ever that to deal with, then in the end what was the real problem ? they had quoted the price to cheap so they where unable to find a subcontractor to do the job. what a joke, so they quote cheap work get you tied in by payment, then they cannot do the job unless you pay them more money ! ! ! - scam scam scam they hide behind saying you cannot ecutalet it the CEO as he does not deal with things like this, they even explained which was very very kind of them that I cannot go to trading standards as I agreed to there terms and condition These poor people who are employed to fire the
bullets for the 'Gods' of this world any-van . Com should be ashamed that they are running such a business. I run pubs, I do sell my beers and cask ale and lager for £2.45 a pint happy days, if any one of you came in my bar saw the sign and it is
massive say all pints of cask ale and lager for £2.45 including
cider, you ordered 3 pints expecting to pay £7.35 and I asked you
for £9 or say £3 a pint or £10.50 say £3.50 you would rip me to
pieces and rightly so I paid £79 bought and paid for and then effectively black mailed pushed into a corner say what you like but then had to pay another £30 to get the job done. because they under stated the price. Try Tesco's they would swallow and just say this is not good practice so we will pay the difference no Any-van . Com I hope and I say this very reluctantly no-van .com no business .com they are cheats and I hope one day someone big enough can challenge there methods of business practices in the courts.Now I have that off my chest, it has transpired that they did not need me to give them my card details for payment as they had saved them – very scary are they allowed to do this ? This is one of those times when it sounds too good to be true and well it
was, the have had me and I never thought anybody would do that but they did.
I suppose we could say there plenty of people far worse off than me so
maybe I should just keep my gob shut. I'm still very unhappy.
James Meakins 07885 294612
Service cost: £130

puja
Never EVER again! Unreliable and incompetent are two words I would use to describe Anyvan. My booking today was a disaster! Their customer service makes false agreements, they got their call sheet wrong, so the driver was calling the drop-off number about the pick-up timings/details, and even the booking process was stressful and frustrating.
This isn't the first time I've had issues with Anyvan. I used them for a job in August 2017 and it was SO difficult and their were issues with the entire booking and execution. I ended up paying extra and using Addison Lee's service and it ran so smoothly.
The only reason I decided to give them another try was because it was quite a bit cheaper, but NEVER again! I've learned my lesson.
My advice is to pay extra for a more reliable, trustworthy service.

Sheila C
Very happy with the service received from anyvan. I would highly recommend AnyVan to my friends and family. Reliable service and a decent price.

thegz
I chose to use AnyVan.com after a friend recommended them to ma, and I was glad I listened to them! The process was quick and effortless. My job was booked in by the end of the day and due to arrive the following week. My removal men were really helpful and communicated well. They turned up on time and handled all my furniture with care. We couldn't recommend AnyVan enough! Will definitely tell all my friends about your amazing service!

Jerome
Booked a driver that never delivered my goods nor signed proper contract. AnyVan was just sorry and did *nothing* about it, about being sorry. Pure robbery. I did engage legal action, effort and hassles weren't worth it. £ 650 gone with the wind. Keep clear.

Trish
They took deposit 650 pounds then the driver took another 100 pounds and only after one day could not get my money back.
The reason I wanted my money back was they quoted on moving 50 bits of antique furniture and after paying the deposit said they only have five blankets not good for furniture remove lists

Jim
Anyvan is legit but.................
The transport bids for example £80 for a job.
This shows as £100+ to the customer,
The customer then pays the difference as a "deposit"
Then it's up to the provider and customer to complete the job for £80
The "deposit" has gone to anyvan with no or little recourse.
The transport provider has nothing to do with the "deposit"
Please Please Please look elsewhere for man and van services in your area, as the man and van will receive all the job quote .
Also READ how much anyvan will charge for the "deposit" as in my experience it can vary 20 or 30%.
Again.
Please look elsewhere for your man and van needs.

Linda A
Never had such bad service
This is a type of auction site for removals/man and van etc, and i think they do other things as well. I recently tried to hire a man and van through this site, firts of all I got no response from anyone. I then got my job accepted, so I paid my deposit, the man with the van then said he couldnt do it till the following week, which was no good. I then relisted it, but kept the first one in mind. Again, no response, so I shopped around myself outside the Anyvan site. A week went by so I rang the first one, he said he would do it that week, I was told it would be here early afternoon. I tood the day off work, to receive the goods, I waited and waited. I finally rang the man, who then informed me he had forgotten. A month later I got another reply from someone accepting the job, by which time I had got someone local to do it, I tried to get my deposit back from Anyvan, and was told that they would not refund it onto my card but would leave it in my Anyvan account, which is no good to me as I will not be using then again. I have sent numerous e-mails but got no reply.