AnyVan Reviews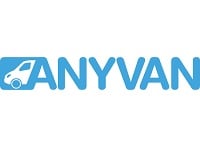 AnyVan Customer Reviews

Jerome
Booked a driver that never delivered my goods nor signed proper contract. AnyVan was just sorry and did *nothing* about it, about being sorry. Pure robbery. I did engage legal action, effort and hassles weren't worth it. £ 650 gone with the wind. Keep clear.

Trish
They took deposit 650 pounds then the driver took another 100 pounds and only after one day could not get my money back.
The reason I wanted my money back was they quoted on moving 50 bits of antique furniture and after paying the deposit said they only have five blankets not good for furniture remove lists

Jim
Anyvan is legit but.................
The transport bids for example £80 for a job.
This shows as £100+ to the customer,
The customer then pays the difference as a "deposit"
Then it's up to the provider and customer to complete the job for £80
The "deposit" has gone to anyvan with no or little recourse.
The transport provider has nothing to do with the "deposit"
Please Please Please look elsewhere for man and van services in your area, as the man and van will receive all the job quote .
Also READ how much anyvan will charge for the "deposit" as in my experience it can vary 20 or 30%.
Again.
Please look elsewhere for your man and van needs.

Linda A
Never had such bad service
This is a type of auction site for removals/man and van etc, and i think they do other things as well. I recently tried to hire a man and van through this site, firts of all I got no response from anyone. I then got my job accepted, so I paid my deposit, the man with the van then said he couldnt do it till the following week, which was no good. I then relisted it, but kept the first one in mind. Again, no response, so I shopped around myself outside the Anyvan site. A week went by so I rang the first one, he said he would do it that week, I was told it would be here early afternoon. I tood the day off work, to receive the goods, I waited and waited. I finally rang the man, who then informed me he had forgotten. A month later I got another reply from someone accepting the job, by which time I had got someone local to do it, I tried to get my deposit back from Anyvan, and was told that they would not refund it onto my card but would leave it in my Anyvan account, which is no good to me as I will not be using then again. I have sent numerous e-mails but got no reply.