ZocDoc Reviews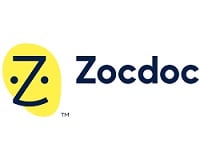 ZocDoc is a company which allows its customers to find doctors and dentists in their living area who accept their insurance, and to schedule appointments with them through their website.
Founded in 2007, this company says that their mission is to improve people's access to healthcare by providing them with this free service.
According to their website, the importance of what ZocDoc does is not necessarily locating doctors in your area which accept your insurance – most customers can do this through their insurance provider website.
Rather, the real service ZocDoc provides is giving their users access to appointment availability. Since they have reliable, real time access to a doctor's calendar, they can show which dates and times your chosen doctor is available, resulting in your ability to schedule an appointment within 24-72 hours.
In addition, this company also has a feature they call ZocDoc Check In, which allows you to fill out all the necessary forms the doctor requires and to submit them online before your appointment.
After scheduling your appointment, if you determine that you have scheduling problems and need to cancel your appointment, you can do so by calling the office directly or through your ZocDoc account or the mobile app available for iPhone, Android, and Blackberry.
After you have completed the appointment you have made through their service, you can leave a review of the doctor online. However, while both positive and negative reviews are welcome on their website, there are a few issues that cannot be reviewed.
First, you are not allowed to leave reviews that explain specific pricing issues, as that is generally a problem involving your specific insurance provider.
Second, you cannot leave negative reviews citing an incorrect diagnosis, as ZocDoc does not have the ability to verify your review. Reviews concerning other complaints or praise are welcome.
If you have any experience with ZocDoc or their services, please leave your reviews below.
You may also be interested in
ZocDoc Customer Reviews

Patient i
NEGLIGENT - INFERIOR WORK WITH NO RESPONSIBILITY.
Horrible. Dr. Mohaned Ahmed posted with photo performed inferior work. Took no responsibility whatsoever, disappeared from his clinic in honolulu, the waialae dental care clinic and didn't respond after causing an ill-fitted bite, gum problems and nerve damage from two restorations performed back to back. No communication and left in the middle of treatment never to be seen or heard from again.

people m
Horrible Marketing platform for providers!!
If you are a provider, PLEASE READ!!!!!! Zocdoc is not a fair marketing platform for doctors. Their goal is to make money for themselves. They are NOT concerned about the providers at all. Please understand that Zocdoc is charging doctors for patient contact information. So, basically, you will pay anywhere from $42 to 70 dollars for a patient contact (phone number and email address.) You may get an incorrect number and email.
Furthermore, they don't require patients to upload all their information (insurance cards, full name, and address before booking). The provider is still charged for the booking if the patient fails to upload this information. If the patient doesn't show up, the provider is still charged. The provider is still charged if the patient knowingly books "out of network. This company is a ripoff. There is no way a provider will make money using Zocdoc. I had 20 bookings, was charged for 15 bookings, and most didn't show up. Zocdoc charged me 600 dollars, and I only retained three patients out of 20 bookings. I would NEVER recommend this company to anyone. Look elsewhere to promote your business.

Shane M
One sided business model that protects only ZocDoc's bottom line and not their customers ie doctor's offices. Even When patients book fraudulently (or are "made up") the office still gets charged ZocDoc's exorbitant acquisition fee, and the company's trust and safety team will literally do nothing to help its own customers.

Kyle F
Never advertise here as a psychotherapist
They say "we match patients' needs with providers." They failed horrendously and charged me $130. I never listed myself as a psychiatrist, yet two patients booked me for medication management.
Fact
1. ZocDoc's failed website design misguided two patients to book me.
2. ZocDoc insists on charging me $130
3. ZocDoc insists on taking zero accountability

Stevens
Terrible customer service
I would give "0" stars if I had that option! The front staff at this office was HORRIBLE! She made my appointment with a provider that was supposed to be in network. She charged my credit card after I told her not to. When she submitted my claim she put a provider that I DID NOT see. My insurance carrier said she had to resubmit the claim with the correct provider but she refused. She was yelling and belligerent on the phone! Very unprofessional office! Stay clear of this place!

Tony C
HORRIBLE. Extremely inefficient, non-responsive, apathetic, and USELESS. I scheduled an in-person visit with my primary care physician and several days later Zocdoc sends me an email reminder that I have an upcoming video visit with my doctor. A video visit I never scheduled.
When I emailed back and told them about their mistake they ( days later) emailed me back and said they could not correct the error, that I would have to do it online. I tried 3 TIMES to correct the error online and their website would not let me do it. I emailed them again and told them about this and received the same standard reply, automatically generated, that I had to do it online.. These people are a DISASTER! AVOID ZOCDOC!

MARILYN O
Needed to fill out patient forms for a specialist. Looking for their forms, in (Simplify) Zocdoc jumps in to guide me. Confused, but forms were labeled with specialist name. Filled all out, uploaded to Zocdoc, told forms sent to physician. Not sent to doctor I was seeing, in fact his office told me they no longer use Zocdoc.
Had to do forms over at his office. Infuriates me they have all my personal info, and what doctor got me forms?

Nicholas
They don't let you screen your patients and then charge for no shows
New patients could be offered a simple warning which zoc refuses to offer, letting them know that the provider would be charged if the patient doesn't cancel. They have a "confirmation" button which doesn't do anything since the provider is still charged irregardless. They say there is an option to dispute charges and they don't have any option. The manipulate the referral algorithms to their own desires, not toward anything fair or ethical. I got a referral for psychiatry and I'm a master's level therapist

Farheen F
I hate Zoc doc beware of thieves.
They rip you off. They changed staff al the time.
They changed my user agreement. Started to charge my card without my permission
They ripped me off of money on fake patients ! Lied to me that they emailed me In May and called me in May 2019 to change the user agreement.
They changed the case manger for me and there was no contact since 2017. Until they sneaked up in the 2 Nd year after they thought I'm trusting them and was blindfolded !
They put fake patients who my food was could never reach and appt was never confirmed but they still charge me 100 dollar per fake appt they put on Zoc doc. Offered them to send a person to recite my Emr Thais patients don't exist and they said they don't have to it's just as soon as patient makes appt I get billed whether or not they are seen !
What an elaborate gang of thieves and sociopaths! !
Shame on them.
My curse will befall them. For sure.

James
Dr.Kward Kwak MD ENT NyNy
I can not Thank Dr. Kwak enough for Re-mining me to keep using the Neti Rinse which, I Have Just be using. I have been doing the Salt-Water Water Drop-ins and it has not worked. He because of his Amazing Skill Caught A Very Dangerous Infection Missed by 2 other ENT Specialist. That is The Beauty and Amazing Skill of ENT Edward S. Kwak MD ENT in NY, NY. He is just and Amazing Gifted Surgeon and a Great Facial Surgeon and ENT Sinus Specialist his office is 5 Stars Clean and his Equipment is First Class as is He.I should of been using the Netti Pot Daily and the Rinse. It was my Fault this Happened ir though the Salt-Water Drops Worked as well as the Netti pot Rinse they Do Not.

Keryn L
zocdoc and it's completely opaque review process
Incorrect addresses, being contacted for appts. that were not scheduled or cancelled and labeled as no-shows, these are some of the things that occurred to me while I used the zocdoc platform. However, my recent experience with a doctor and zocdoc's review process has soured me completely, I wonder how many people they do this to to skew their ratings system. My experience: I had a bad experience with a dentist and their insurance listing. I posted a review on zocdoc, which was flagged and not submitted because I listed the specific price I was charged for a co-pay. Fine. Changed it and resubmitted. Zocdoc flagged it again and send it back for editing, for what reason I have no idea since I didn't violate any of their review guidelines. Here's the review, you tell me what was wrong with it.
"Did not start off on a good note. The visit started 90 minutes after my appt due to an emergency root canal. I was told to go get myself a cup of coffee and come back in 30 minutes. Then I waited another hour. The actual cleaning was very efficient and I was planning on coming back for filling work and an extensive exam/x-rays. However, I'm pretty steamed right now that this doctor is listed as an in-network provider, which means that I should not have been charged a copay for the service I received. I suspect I was charged due to the fact that they are not in-network providers as stated under their profile description. I'm waiting for a call back from the office but as this particular moment I am absolutely not happy.
Update: Spoke with both my insurance and the office, who tried to tell me that they ACCEPT my insurance but they are not in-network providers. No kidding. I told the the office person (I didn't get her name and she never gave it in the text she sent me or during the phone call) they were listed as an in-network provider on zocdoc and she tried to give me some shady reason that would justify their reasoning. I feel this is a deceptive practice and think they need to be taken off the zocdoc website. It's a shame because the actual dentist was very nice and I would have continued to be a patient had they bothered to act with any integrity."
So what exactly is the problem? That would require communication to me from zocdoc. Exactly one person reached out after the first review was denied and I never heard back from their "customer service" team after that.

Lisa L
I have never had a problem with ZocDoc. I love that you can see all the open availabilities your doctor has and that you can pick and choose the time and dates of your appointments.
ZocDoc is highly efficient and I use it to make all of my doctor/dentist appointments.

George B
Who does Zocdoc Serve? (Apologes for the typos in my first review)
ZocDoc implies that patients are its customers -- for free! Now, they're in business to make money, so their true clients must be the physicians they list. Is that still OK wth you? You came to
find a doctor.
As did I. With 64 neurologists in my city, ZocDoc couldn't find ONE! They provided an opportunity to make an appoinment with a half-dozen physicians in nearby towns, but that's not good
enough. Perhaps all 64 local docs were losers. After all, the MD's on ZocDoc's list all had sterling, enthusiastic reviews.
But remember where their bread is butterd. I've read of folks who tried to write a negative rfeview -- and, of course it was rejected.
It's not quite a scam, but you only get what you pay for, and here the payers are the docs, who are presumably not getting enough patients any other way.

jaslkdjald
So ZocDoc is a service that doctors pay thousands of dollars a year for. ZocDoc pretty much promises the doctors that they will filter out pretty much all the negative reviews. Employees of Zocdoc are also expected to bolster doctor profiles with generic positive, fake reviews. This site cons patients into thinking they're going to see an amazing doctor when they're really seeing one that's sub=par. I have also heard tons of zocdoc users say that the insurance info and appointment time information is wrong. STAY AWAY!!!