ZocDoc Reviews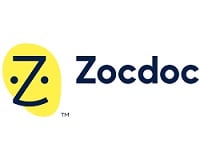 ZocDoc is a company which allows its customers to find doctors and dentists in their living area who accept their insurance, and to schedule appointments with them through their website.
Founded in 2007, this company says that their mission is to improve people's access to healthcare by providing them with this free service.
According to their website, the importance of what ZocDoc does is not necessarily locating doctors in your area which accept your insurance – most customers can do this through their insurance provider website.
Rather, the real service ZocDoc provides is giving their users access to appointment availability. Since they have reliable, real time access to a doctor's calendar, they can show which dates and times your chosen doctor is available, resulting in your ability to schedule an appointment within 24-72 hours.
In addition, this company also has a feature they call ZocDoc Check In, which allows you to fill out all the necessary forms the doctor requires and to submit them online before your appointment.
After scheduling your appointment, if you determine that you have scheduling problems and need to cancel your appointment, you can do so by calling the office directly or through your ZocDoc account or the mobile app available for iPhone, Android, and Blackberry.
After you have completed the appointment you have made through their service, you can leave a review of the doctor online. However, while both positive and negative reviews are welcome on their website, there are a few issues that cannot be reviewed.
First, you are not allowed to leave reviews that explain specific pricing issues, as that is generally a problem involving your specific insurance provider.
Second, you cannot leave negative reviews citing an incorrect diagnosis, as ZocDoc does not have the ability to verify your review. Reviews concerning other complaints or praise are welcome.
If you have any experience with ZocDoc or their services, please leave your reviews below.
You may also be interested in
ZocDoc Customer Reviews