Zeba Shoes Reviews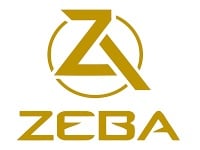 Zeba Shoes is a shoe company that designs hands free footwear that is easy to slip on and off with minimal effort.
Zeba states that its shoelaces only need to be tied once, thus relieving customers of the constant need to bend down.
How Does Zeba Shoes Work?
The brand makes athletic shoes for both men and for women, designed to provide long-lasting comfort just like regular sneakers, but without the hassle of constantly retying the laces.
Zeba shoes come in a range of colors from blush pink to steel onyx and are available in extra wide and medium width sizes.
The company states they put customer comfort and convenience at the top of their priority list.
The FAQ page on their website details many aspects of their journey which began with the idea of creating stylish, affordable, low-maintenance shoes that are easy for everyone to wear.
Are Zeba Shoes are made in the USA?
More Americans than ever give consideration and importance to buying American-made products.
Despite attempts to make their shoes in the U.S, Zeba states that due to the custom nature of their products, they were forced to partner with manufacturers in China to maintain business feasibility.
Do Zeba Shoes have good arch support?
Many who have endured foot problems understand the importance of comfortable shoes.
Zeba states that while their shoes offer the same level of arch support that you would expect from a regular sneaker, you can always remove and replace their insoles if you feel like you need more support.
Are Zeba Shoes washable?
Zeba shoes are not machine washable but can be easily cleaned with wet wipes and disinfectant spray.
Cost and Price Plans
Most of their shoes cost $159.99 but are currently on sale for $139.99.
Customer Service
If you need to get in touch with the customer service team, you can call the phone number listed on their website: 201-815-8852 or e-mail [email protected] for assistance.
Their return policy allows customers to get a full refund on items within thirty days of arrival.
Customer Reviews & Complaints
You can find testimonials from satisfied Zeba customers on their website and Facebook page. Reviewers say that the shoes are comfortable and easy to wear and have been a game changer for those with chronic pain or disabilities.
While Zeba has not been widely reviewed on Amazon, the few customers who have left feedback rate the brand highly overall, saying that the Men's Steel Onyx shoe is stylish and comfortable.
Similarly, they praise the Men's Jet Black Fabric pair for being easy to slip on and off. Some customers complained about sizing issues and were dissatisfied with Zeba customer service.
Where to Buy?
You can order a pair of these shoes from their website or Amazon. The company currently has one retail location in Las Vegas and their products are also sold at Tip Top Shoes in New York City.
Competitors and Alternatives
Zeba's competitors include Kizik and Vans, both of which offer a more diverse selection of items than Zeba.
Kizik makes slip-on sneakers and dress shoes for men and women and puts ease of wear at the center of their design philosophy – this means zero struggle and no tying or pulling.
Similarly, the popular brand, Vans, makes comfortable shoes and has many slip-on options. Unlike Zeba and Kizik, Vans design shoes for both adults and kids.
Kizik's best-sellers range in price from $59.00 to $139.00, while Vans' well-reviewed Classic Slip-Ons come in at just $50.00-$80.00.
Unlike Zeba and Kizik, Vans offers the opportunity for customers to custom design shoes with color and style elements and choose special features like slip-resistant, low top, and platform.
Both of our competitor brands have earned good reviews and loyal customer followings. Most Amazon reviewers love Kizik shoes, praising them for comfort, style, and functionality.
A few, however, complain about issues with sizing and quality. Vans also boasts many satisfied customers with thousands of reviewers giving their shoes 5-star ratings on Zappos.
The Bottom Line
Zeba has only been around for a couple of years but has already gained a loyal customer following in that short period. Their innovative shoes seem to be high-quality, comfortable, and easy to wear.
While we think you would be satisfied with a Zeba purchase, you should keep in mind that there are also less expensive options available on the market.
If you have any experience with Zeba Shoes or their products, please leave your reviews below.
You may also be interested in
Zeba Shoes Customer Reviews

Lara G
Made for narrow feet, run small
I have wide feet, and I also have a bunion on my left toe. Zeba shoes claim to have a wide toe box, wide width available, etc. I just received my zeba black ember shoes, and while they are excellent quality, well made shoes, THEY ARE NOT WIDE!!! These shoes run extremely narrow, and I ordered extra wide. Also, they run small. I ordered a half size larger than I normally wear, and they are too small, and way too narrow. I am very disappointed, since the quality of the shoe is really amazing.

Vicki L
I was going to buy a pair of zeba shoes they sounded wonderful until I found out they were not made in the USA and made in China, have to pass

Bill F
I have purchased 3 pairs of shoes within 2 months. I love these. they fit and feel great. I am diabetic and the comfort level is out of this world.
Thanks
Bill

Steve
Don't work as advertised. Can't step into them as they show on TV.

Karen i
So awful I pray my feet recover.
My feet have hurt so bad for the last 37 days and have not gotten better. I don't wear shoes at home and I seldom get out as the low income ride service is so busy.
On 6/29 I went for apt and found that the service could not pick me up for 3 hrs after. I really needed to stop somewhere so decided to take the bus as it went right by where I needed to go.
Longest walk for me. My feet hurt so bad. Did not get better. On 8/4 I had another ride and was only going to be walking a short distance. I wore the shoes again. I didn't think my feet esp. my left could get worse. I can barely walk now. I will never put those shoes on even though it took me months to save up money for them.

Earl P
I wear a 10 EEE. The Zeba shoes I ordered were supposed to be 10 EEEE. Instead of being a little loose, like I expected, they are both too short and too tight. Returned.

Honey B
Shoes have holes in them in less than a year. Poor quality!

Walt
The material failed against the sole, due to being exercised several times a day. I did re-glue the black band on the back, as well as one toe area to the sole. The factory glue seemed a bit inferior.
However, they are so functional, comfortable and light weight I wore them almost every day for over two years, so my complaints are minimal and simply informational. All said and done, I will be purchasing another pair, in the near future.

Rod T
Squeaking leads to failure.
I was really happy when my Zebas arrived last fall. They were very comfortable and sharp looking too. But...about 2 weeks later, the left shoe began squeaking with every step.
Thinking the shoe would quiet down after a break in period, I kept wearing them and became used to the squeaking.
All was pretty good until today when the same shoe became very loose and tightening was to no avail. Upon closer inspection, it appears that the spring device that raises the back of the shoe had broken or disconnected somehow..So, now the question becomes, should I purchase another new pair or look elsewhere.
I would like to know what the Zeba people might have to say about this. I have doubt that I am the only person to experience issues like or similar to this. When they're working as designed, they're great. When they're not, well.. not so great...Tx

E. P
I am a 64 yr. old 6ft tall woman with a bad hip and an even worse back. Other than those two points I'm a reasonably good rig. I must admit I was skeptical when I came across these shoes. I have a 34-inch inseam so when you have a bad back bending over to tie a shoe on that foot, that is so far away is a problem. I decided to give these a try. I still like to be stylish, so I ordered the red.
All I can say is, BRAVO to Zebras Shoes. They do exactly what you said they would do, they are snug on my feet. very well made and they look fabulous with my skinny jeans.
Once you have them snugged up with the laces to your liking, you're ready to go. I hope they wear well and will certainly buy another pair in a different color if the backs hold up to moderate wear.
They are pricy so these will be my Sunday go to meeting sneakers but that being said, they are comfortable and I am pleased with my purchase. They also arrived in a timely manner and were nicely packed with a extra set of laces and a real nice pair of socks. Again many thanks and best of luck with your product.
E. Powers
I can't thank you guys enough for these shoes.

Bill S
Causes blisters due to bad design.
We have a handicapped daughter that has trouble putting her shoes on as well as anything having to do with the right side of her body. We saw these shoes and decided to try a pair which is fairly expensive at $139.00 a pair within less than a month they're causing blisters on both feet where joint is in side of heel area. No way to get any thing done about this. You can only return unused shoes. How do you know they are going to cause blisters unless YOU WEAR THEM. DO NOT BUY.

Alan P
No arch support and you pay return shipping
Comfortable but zero arch support. Look goofy (puffy) from the top (wearer's vantage point.) Lousy return policy, you have to pay shipping. I'll use them as house shoes, only. Disappointed as I was not looking for slippers.

SeniorCitizen
As long as laces are used to adjust the instep height, the shoes will never be hands-free!
Here is an inaccurate statement made by both Zeba and Kizik: "Zeba states that its shoelaces only need to be tied once, thus relieving customers of the constant need to bend down."
In fact this is simply untrue, because people's feet swell and recede due to exercise, age or health. Traditionally, laces have been used to adjust and readjust the height of one's instep to account for these successive changes, so it is not true that laces only need to be tied once.
A simple substitute for laces is an adjustable velcro strip hidden along the sides of the tongue of the shoe, but Zeba and now Kizik insists on retaining the old-fashioned lacing method so that one still has to keep stretching down to untie and re-tie their shoes!

Alice M
Customer compassion, par excellence!
I want to commend the company on its excellent products and also its customer service. I ordered the same slip on sport shoe in two sizes for my 48 year old son who is a burn survivor of 82% of his body but was about to start walking again, miraculously.
The shoes arrived on 10/5. Due to the increased swelling in his feet the larger size fit well, so the smaller size was going to be returned. However, three days later, on 10/8, I, his 77 year old mom, fainted during a coughing spell, fell and fractured my kneecap clear through, top to bottom, which took me to the ER.
I was hospitalized for nearly a week and then was immobile for another seven. At that time, I had a great deal of pain and was tethered to a walker. Returning shoes was the last thing on my mind in December, I can tell you! Then came the holidays and my brother's admission to an ICU on Christmas Eve where he is still.
Today, January 3, I called Zeba's customer service, after reading on the website that returns could only be made within 30 days. I had little hope that I'd be able to return the $100 shoes.
The woman who took my call was gracious, understanding and so helpful. Within three minutes, she had sent me a return label and scheduled a pickup for tomorrow. That is what I call excellent customer centered service. If I'd been hassled, given all the stress I've had this year, I'd have ended up in tears.
I recommend this company and the slip on shoes highly. My son is recovering and will be for years, but he loves the shoes and it helped him to regain self-efficacy to be able to put them on himself!! Thank you, Zeba.

Dante S
They are correct they are very easy to put on and take off the problem with them is they are heavy and because of that uncomfortable to wear for long periods of time. They dig into the top of my foot because of the hinges and after a while my legs ache.