Zeba Shoes Reviews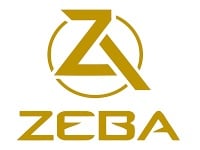 Zeba Shoes is a shoe company that designs hands free footwear that is easy to slip on and off with minimal effort.
Zeba states that its shoelaces only need to be tied once, thus relieving customers of the constant need to bend down.
How Does Zeba Shoes Work?
The brand makes athletic shoes for both men and for women, designed to provide long-lasting comfort just like regular sneakers, but without the hassle of constantly retying the laces.
Zeba shoes come in a range of colors from blush pink to steel onyx and are available in extra wide and medium width sizes.
The company states they put customer comfort and convenience at the top of their priority list.
The FAQ page on their website details many aspects of their journey which began with the idea of creating stylish, affordable, low-maintenance shoes that are easy for everyone to wear.
Are Zeba Shoes are made in the USA?
More Americans than ever give consideration and importance to buying American-made products.
Despite attempts to make their shoes in the U.S, Zeba states that due to the custom nature of their products, they were forced to partner with manufacturers in China to maintain business feasibility.
Do Zeba Shoes have good arch support?
Many who have endured foot problems understand the importance of comfortable shoes.
Zeba states that while their shoes offer the same level of arch support that you would expect from a regular sneaker, you can always remove and replace their insoles if you feel like you need more support.
Are Zeba Shoes washable?
Zeba shoes are not machine washable but can be easily cleaned with wet wipes and disinfectant spray.
Cost and Price Plans
Most of their shoes cost $159.99 but are currently on sale for $139.99.
Customer Service
If you need to get in touch with the customer service team, you can call the phone number listed on their website: 201-815-8852 or e-mail [email protected] for assistance.
Their return policy allows customers to get a full refund on items within thirty days of arrival.
Customer Reviews & Complaints
You can find testimonials from satisfied Zeba customers on their website and Facebook page. Reviewers say that the shoes are comfortable and easy to wear and have been a game changer for those with chronic pain or disabilities.
While Zeba has not been widely reviewed on Amazon, the few customers who have left feedback rate the brand highly overall, saying that the Men's Steel Onyx shoe is stylish and comfortable.
Similarly, they praise the Men's Jet Black Fabric pair for being easy to slip on and off. Some customers complained about sizing issues and were dissatisfied with Zeba customer service.
Where to Buy?
You can order a pair of these shoes from their website or Amazon. The company currently has one retail location in Las Vegas and their products are also sold at Tip Top Shoes in New York City.
Competitors and Alternatives
Zeba's competitors include Kizik and Vans, both of which offer a more diverse selection of items than Zeba.
Kizik makes slip-on sneakers and dress shoes for men and women and puts ease of wear at the center of their design philosophy – this means zero struggle and no tying or pulling.
Similarly, the popular brand, Vans, makes comfortable shoes and has many slip-on options. Unlike Zeba and Kizik, Vans design shoes for both adults and kids.
Kizik's best-sellers range in price from $59.00 to $139.00, while Vans' well-reviewed Classic Slip-Ons come in at just $50.00-$80.00.
Unlike Zeba and Kizik, Vans offers the opportunity for customers to custom design shoes with color and style elements and choose special features like slip-resistant, low top, and platform.
Both of our competitor brands have earned good reviews and loyal customer followings. Most Amazon reviewers love Kizik shoes, praising them for comfort, style, and functionality.
A few, however, complain about issues with sizing and quality. Vans also boasts many satisfied customers with thousands of reviewers giving their shoes 5-star ratings on Zappos.
The Bottom Line
Zeba has only been around for a couple of years but has already gained a loyal customer following in that short period. Their innovative shoes seem to be high-quality, comfortable, and easy to wear.
While we think you would be satisfied with a Zeba purchase, you should keep in mind that there are also less expensive options available on the market.
If you have any experience with Zeba Shoes or their products, please leave your reviews below.
You may also be interested in
Zeba Shoes Customer Reviews