Viator Reviews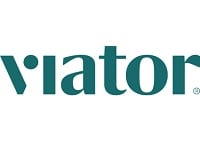 Viator is a global travel booking website that lets users plan a variety of popular tours, attractions, and experiences.
Viator is part of Tripadvisor, Inc. which has used their considerable resources to build a large marketplace that pairs travelers with tour operators and ticket sellers.
How Does Viator Work?
Much like booking a trip through TripAdvisor, Viator lets users price select from trips in a large number of popular global destinations.

Viator trips include:
Walking tours
Site visits
Day trips
Museums
Boat Cruises
Snorkel trips
And more
For travelers, Viator.com offers numerous ways to customize searches and also offers curated itineraries based on your profile and interests.
The company advertises flexible bookings, allowing travelers to make last minute changes.
For tour operators, Viator provides a providing a marketing and sales platform and access to their booking platform, making it easier for small tour operators to advertise and grow their business.
Viator also provides services for travel agents, allowing them to market and sell the tours available on the marketplace.
The platform allows customers to publicly review the tours and experiences on Viator.com, similar to how it works on TripAdvisor
This transparency should, in theory, incentivize all parties to strive to provide and recommend the best services for travelers.
Managing and Canceling Reservations
Each tour page will have an 'Overview' and a 'What to Expect' section that should give you a a sample itinerary, time management info, and a good idea about how to prepare for your excursion.
Since popular destinations will have multiple tour options, it's important to carefully read through the details to make sure you book the option that best meets your needs.
Viator states that most tour options will allow you to make changes to your booking up to 24 hours before the tour. It's up to you to verify this ahead of time by reading the 'Terms and Conditions' of any option you book.
Further, each tour will have a 'Cancellation Policy' section which you should check before booking. Activities have several types of cancellation policies.
Free Cancellation - In most cases if you cancel at least 24 hours before start time you should qualify for a refund.


Moderate - You have to cancel at least 4 full days before the experience's start time to be eligible for a refund.


Strict - For a full refund, you must cancel at least 7 full days before start time. For a 50% refund, you must cancel 3-6 full days ahead of start time.
Keep in mind that these cut off times are based on the local time of the destination. Modifying or cancelling can be done from your account on Viator.com under the 'Cancel Booking' tab.
While Viator does advertise flexibility, it's best practice to book activities and tours ahead of time as not all options will be available last minute.
Customer Support
Address: 400 1st Avenue, Needham, MA 02494
Phone number: +1 (888) 651-9785
Email: [email protected]
You can also use Viator's online help center to get answers to common questions regarding the use of the site or booking issues.
Viator Customer Reviews
Viator has mixed user feedback with a large number of negative reviews.
Obviously a company overseeing hundreds of thousands of global transactions is bound to generate at least some customer complaints. We've noticed a few common complaints.
Miscommunications with tour operators resulting in missed/canceled/unsatisfactory experiences.


Issues attempting refunds, when accidentally booking non-refundable products or after problematic tours


General customer service issues
Viator does has an A+ rating with the BBB and their customer service reps routinely respond to complaints filed on that platform and offer to issue refunds.
Viator also receives many positive reviews from customers who appreciated the ease with which they were able to book international experiences.
Competitors and Alternatives
There are a large number of online tour companies that provide specific bookings, however there aren't many robust platforms like Viator.com.
Some other major brands that offer tour packages include Go Ahead Tours and Collette Tours.
Another alternative is to explore the recommendations found in your favorite travel guide books, travel magazines, or from local travel writers as those are usually well vetted.
Is Viator Legit?
While Viator is a legitimate company backed by publicly traded Tripadvisor Inc, the question remains whether Viator is actually a good company.
Overall, we believe there are pros and cons to using Viator.
By searching online you can get a clear idea of what the market rates are for certain activities and also have the convenience of price matching and reading reviews from other customers.
You can also communicate directly with the tour operator and find out the information you need to know ahead of time.
Viator provides a platform to cancel or rebook your tour if your plans change (depending of the tour operators terms).
The risk with using Viator is that you are adding an extra layer between you and the service provider. In most cases this isn't an issue but, as many of the complaints can attest, failed communication can result in a ruined trip.
The best thing you can do is choose highly rated experiences and thoroughly read their negative reviews. From those instances you can narrow down the issues to be aware of and hopefully take preemptive measures to ensure a smooth experience.
This can be as simple as messaging the operator ahead of time, asking questions, and making your needs known.
Ultimately it's a personal decision whether to rely on a third party for your vacation bookings or take matters into your own hands at location or ahead of time.
If you have any experience with Viator or their services, please leave your reviews below.
Viator Customer Reviews