Viator Reviews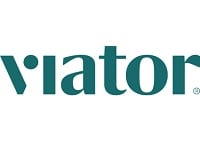 A technology company, based out of Sydney, was building websites for travel companies back in 1995. This laid the groundwork for Viator, the company they are now known as.
Viator provides an extensive number of tours and activities making them a leader in the industry. Some of their astonishing accomplishments include providing travel to 750 destinations worldwide, working with over 2000 affiliates, and offering almost 9000 activities.
In order to provide the best service and give you the best value for your money, all of the tour operators are prescreened. Keeping good relations with their affiliates enables Viator to negotiate deals and pass these discounts on to customers. The prices shown on their site reflects the total dollar amount including taxes.
When you set up an account on Viator's website, you will be able to plan, book, and research trips. You may also use their 24/7 customer support to book trips, if you are having a difficult time making a choice, you can ask for tour and activity recommendations.
Making changes to your trip is easily manageable through your personal account; some of the tours and activities may have limitations to what can be modified, check on these prior to booking. To keep up with technology, Viator has an application for Iphone and Ipad and they are on social networking sites such as Facebook, Twitter and 4Square.
Viator provides a service; essentially, they are the intermediary, connecting customers to subcontracted tour and activity companies. They charge more than what you would pay if you were to book all the travel and activities directly through local companies on your own.
Since plans can change last minute, it is important to get a travel insurance policy. This will also protect you if flights are delayed causing a domino effect of disruptions ruining your entire trip. When traveling internationally, it is solely your responsibility to research what documentation is necessary to cross into other countries.
You must also find out if there are any health requirements needed to travel to your destination. Prior to finalizing your trip with the "middle man", find a number of references who have knowledge of or have taken the same trip. Be 100% certain of your choice before booking.
Viator Customer Reviews