Collette Tours Reviews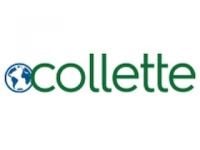 Collette Tours, found online at GoCollette.com, is a guided tour travel service which says that it was established 96 years ago as a family owned travel business and now operates on all seven continents.
How Does Collette Tours Work?
The Collette Tours website says that their company offers worldwide travel with their escorted tours which are available on all seven continents.
Their selection of tours includes comprehensive land tours, river cruises, rail journeys, small group tours, family trips, garden holidays and more. Booking a tour with this company offers people to get a dream vacation where all of the details are arranged and handled by someone else, so all you have to do is enjoy it.
Find your tour from more than one hundred and fifty available tours by choosing three features you'd like from your ideal tour, from categories including: Small Group, Architecture, Ocean Cruise, National Parks, Kid Friendly, Museums, Scenic Cruises, Horticulture, Wine, and Train.
You will then be asked about what country and region you are interested in touring, as well as your dates of available travel, your price range, tour style, tour length, tour activity level, and more.
Cost/Price Plans
The price of your Collette Tour includes the cost sightseeing, entertainment, admissions to museums and other venues, hotels, many meals featuring local specialties, and the services of a professional tour manager.
In addition, the website says that because they work with group tours, they have "volume buying power" which regularly translates to savings of around 40% compared to customers booking these same services on their own.
However, the "land price" of their tours does not include air travel, airline fees, airport or departure taxes, transfers, visas, customary end of trip gratuities for your tour manager, driver, local guides, hotel housekeepers, cruise ship wait staff, and any incidental charges.
When you search through their tour offerings you can choose to look only at their most affordable options – tours under $2,000 – to tours that can be priced up to $5,000 per person. A $250 deposit is required at the time of booking, as well as any airfare you choose to include in your booking. The balance of all tour costs is due 60 days before departure except for cruises, which require the balance to be paid 120 days before departure.
For tours in Antarctica, however, a $500 per person deposit is required at the time of booking, and an additional deposit of $1000 is due 180 days prior to departure.
Refund Policy
In order to guarantee the ability to receive a refund for your trip, you must purchase a trip cancellation waiver at the time you book your tour. This waiver guarantees a full refund of all payments, including your deposit, except for a refund of the waiver fee itself in the case that you must cancel your trip for any reason prior to the day of departure.
If you do not purchase a trip cancellation waiver, you still have the ability to receive a refund if you must cancel your tour. A detailed cancellation and refund chart of information is available in their Terms and Conditions, and lists available refunds depending on your type of tour, the region you are touring, and the amount of time prior to your tour that you cancel.
Unfortunately air travel is 100% non-refundable once it has been paid in full.
Customer Service Contact Info
Customers who wish to contact their Customer Service team with any questions, concerns, or complaints can do so by phone at 800-340-5158 or by submitting your information directly to their website and having a representative call you back directly.
Reputation
This company appears to have some mixed reviews from previous customers, with some complaints that customers should really consider, including issues with changing hotel reservations to lower rated hotels with fewer amenities, and things being listed as part of a tour that they felt were not honored, such as being told they would see certain features or tourist destinations when what they really did was drive by on a bus.
That being said, this company receives positive reviews as well, from customers who are really happy with the experiences they have had. If a customer is considered booking a tour through this company and is worried about the negative reviews they see, they should openly discuss these concerns with their representatives before booking to see what kind of guarantees are in place for the tour they are booking.
Competitors and Alternatives?
There are many companies that arrange cruises and guided tours for travelers who are interested in trips that have been fully planned, including Go Ahead Tours and many others.
If you have any experience with Collette Tours or their services, please leave your reviews below.
Collette Tours Customer Reviews

Judith C
This is three days with tour guide, if you want more indepth find another tour company.
As the tour says it is Spotlight on New York Tour does give small views of New York, Over the three days with tour guides a bus takes you to various parts of the city, stopping at Central Park, China Town, Statue of Liberty and 9/11 memorial. Driving by the USS Intrepid at the Pier. The bus tour did not go to Wall Street Those taking the tour are given the opportunity every afternoon to go to places not covered on the bus tour. Some on the tour went to visit New Jersey, Tour guides very helpful with information.
Hotel located walking distance from Broadway and Times Square. Many restaurants are close the hotel too – food hall in the back of hotel. You can eat in the hotel, but prices are higher than elsewhere. Hotel is comfortable. Because the city operates 24hrs it can be noisy. If you don't want to walk, taxis and Uber cars everywhere taxis and uber(don't have to call) are readily available.
Travel from airport to hotel was not added into tour price. Travel agent reserved the car before we departed. Our tour guide was not available on the last day due to Covid. One of the ports helped find the car which took us to airport
OBSERVATION that should be considered in connection with health and planning. If you have any breathing problems fumes from vehicles and underground trains can make walking amongst numerous crowds difficult. Fumes come up through grills on the ground. I had to use an inhaler more times than usual. Some places, one of the restaurants we went to do not have elevators or moving stairs.
Day 1 and Day 5 are travel days, so tour with guide did not start until Day 2. If you elect to travel to New York the day before Day 1 you will have opportunity to see other places not on the tour (seeing another Broadway show) Likewise if you elect to travel on Day 1 you can save the cost of one more night at the hotel and travel to arrive on Day 1.

Joe H
Abandoned in Tuscany by Collette
My wife and I had previously travelled with Collette because they partner with Marriott Vacation Club. In October we're on Collette's Treasures of Italy tour when my wife and two other guests tested positive for Covid while at a remote villa in Tuscany. I tested negative. We were left behind when the tour moved on and we're not contacted by Collette's emergency services nor offered any assistance with medical services or other services. After two weeks and many unreturned phone calls Collette arranged flights home at our expense and could help us make arrangements to reach an international airport over three hours away. Avoid this tour company at all costs.

thsmths
We were one of the "lucky ones" who got Covid the day before the tour. Instead of going on the tour "sick," we quarantined in Canada for ten days. I was hoping for voucher, but no dice. We should have gone on the tour sick. Out a lot of money because we didn't spend for the extra insurance.

AnneC.
We mostly have done Gate1 tours which we have really enjoyed but this year we had decided to upgrade and see what more expensive tour companies had to offer. So, we had booked two tours with Collette this year, the first one was a small boat tour in Croatia which included both land and boat but did not include most evening meals even on the boat. This tour was part of our two month spring trip but we had to cancel because of the corona virus pandemic. At the time that we canceled this part of our trip, Collette did not have a pandemic cancellation plan like most of the other companies did so we had to forfeit half of our total trip cost since we had already paid in full. They were not willing to transfer what we had paid to our second trip that we had booked for August. So this already put a bad taste in our mouth.
Our second trip was an Icelandic adventure in Iceland in August. Because we already had a bad taste in our mouth and the Iceland tour was pretty expensive and did not cover most of the meals or airfare, we decided to cancel this tour as well. Their website is not very customer conducive and you can't view or cancel your reservation online and so I had to call them. I was on hold for almost three hours and about to give up until someone finally answered the phone and they were not apologetic about the long wait at all which tells me that their customer service is not good, another good reason to cancel our reservation. So even though we didn't end up taking any of their trips but just the experience of their customer service and company policies, I don't think we would have enjoyed their tours. So more than likely, we will not be booking any more tours with Collette.