Go Ahead Tours Reviews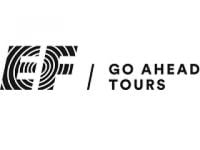 Go Ahead Tours is a travel company specializing in customizable tours to "the most interesting places in the world", including locations in Europe, Africa, Asia, Australia, and the Americas.
Though there are many different travel tour companies around, like Trafalgar, which fully arrange travel itineraries from hotels to meal plans, Go Ahead Tours claims that their service is different, due to their "deeper understanding" of your travel destination.
Their website says their tour directors have a "vast knowledge" of history and culture that is second to none, and that provides their tour goers with more of a cultural immersion experience than is offered by many other companies.
Go Ahead Tours also provides their customers with a "Best Price Guarantee," which says that if you find a lower price on the same tour from another company, they will match it. But it is important to remember that unlike many other companies, they include airfare in the cost of all their tours.
This company recommends making your tour reservations six to nine months in advance, and they provide a flexible payment program.
This program lets you hold your reservation by providing them with a $300 deposit, per person, for 72 hours risk free, or $450 for cruises, safaris, and special event tours.
You can pay off the rest of the tour cost as you go, with the final payment due 70 days prior to tour departure and 90 days prior to departure for cruises, safaris, and special event tours.
Their cancellation policy states that if you cancel your reservation with that first 72 hours, you can receive a full refund of your deposit.
After the first 72 hours, you will have to pay a cancellation fee depending on how far in advance you cancel your tour. The specific scale is published in their Terms & Conditions policy.
If you have any experience with Go Ahead Tours or their services, please leave your reviews below.
Go Ahead Tours Customer Reviews

Shepsky
Almafi Coast Walking Tour-IT's A SCAM TOUR
We got SCAMMED too-lots of money gone!
We haven't even begun to pack & go
Flight is all messed up by EF go ahead tour
Now our hotel in Amalfi has been cancelled so we are not even going to stay at Amalfi
Seriously
Please DO NOT BOOK THRU EF GO AHEAD TOUR-BIGGEST MISTAKE -THEY WILL SCAM YOUR MONEY!!! MAKE YOU RUN AROUND & WASTE MORE MONEY!!!!!!!!!!
Definitely I will let ALL my friends families & followers know - it's time the truth comes out.

Chris
Terrible company only wanting your money. My original trip was canceled I got no refund and I had to rebook. Then they change the terms of the trip and if I wanted to change it was $500 a person. If I tried to cancel I would lose my $600 deposit...

Zan
Took a trip to Costa Rica in September of 2022 that was advertised as an Eco trip. Overall, the trip was just okay, I was honestly disappointed and expected more. I'm a ig traveler and normally book my own trips and make my own itineraries. I was not impressed with San Juan and have no idea, why you would waste a free day there. The Arsenal region was also under whelming and the room, was just okay, it was old and a little smelly and not relaxing.
The dinners and excursion that were booked, seemed to be for the Tour Guides desires and possible kickbacks only. Ate dinner at a place and the TG was served, before the paying guest, I found this odd. Also booked a river cruise that was surrounded by homes and people who work for the sugar plantation. Lots of uncared for kids, and starving dogs.
Also stopped at a coffee, plantation that was worked by people who come from Venezuela. The last leg was the best. Could have hung out in the beach town the whole time. That was the only good part of the trip.
To me, an Eco Tour helps the community instead of taking advantage of people. Please do yourselves a favor and look into what eco tours really are.
I will NEVER use EF tours again. I will stick with my own research and bookings.

Jose M
You can arrange for your own tour of the Plantations, and find your own hotels and restaraunts.
We have taken several tours with GoAhead Tours (GAT). Out of the 3 we have taken with them, we truly enjoyed and felt we got our money's worth on only one tour: Italy Wine and Food tour a few years ago. Several things influence our tours with them:
1. Their staff is inflexible and not willing to work on any exceptions that apparently do not fall within their rules. For example, on our last tour (which will also be our last tour with GAT) when I spoke with one of their staff I indicated that before they booked the airline tickets to please check with us because we were thinking of changing our return flights home. Well, they booked the flights without checking with us. Then when I called to have the flight home changed, they said I was too late to make the changes. Notwithstanding that they provided us with no notice the airline tickets were being booked nor that we had a deadline to make any changes. So when I called to make changes they said I had gone beyond the deadline to make changes and that it would cost us an additional $600 to make changes, plus whatever charges the airline would charge for the change. So we did not take the flight home that GAT booked for us. We tried to change the tickets with the airline directly and they informed us that with GAT they could not make those changes and only GAT could change them. So we booked our own tickets home and at our own expense.
2. The hotels on this trip to GA and NC we would rate at about a one or two: they were dirty and the breakfasts in SC (Hampton Inn) were awful;
3. The tour is touted as a 7-day tour, but really the actual tour is only about 3 days. The other days are travel from and to home and "free" days: Day 1, Free day; Day 2, Free morning: Day 3, Free day; Day 4, travel day, otherwise free day; Day 5, travel day to Savannah; Day 6, Free day, and Day 7, Free day. Our tour guide Joel and the local guides were exceptional. But overall, the tour was a lot of hype without much substance., and
4. The dinner at Paula Deen's was awful! Overcooked veggies, the worst mashed potatoes we've ever tried anywhere! The staff was friendly and helpful.

Kathy C
We had a wonderful trip in 2017, great guides, accomodations in all destinations. We traveled to London, Paris, Rome and Barcellona. Good value and well organized.
Looking forward to our next trip in two weeks to Ireland and Scottland!

LC N
The only reason I am giving 2 stars instead of 1 is because they did a great job in 2020 (ef tours) with my son's school tour during the covid-19 outbreak.
However, that being said...We booked a trip to South Africa for summer 2022 well in advance. Had it all paid for and we were really excited for the adventure. The problem was: it is impossible to have any communication with them that is actually meaningful.
Long (2-3 hours is common) hold times on the phone. Emails would get response but they would 'advise' we call...Uggghhh! I believe the tour would have been amazing had we gone but we just didn't feel comfortable using a company that does not communicate.

Robert G
Good Reason Not to Book on GoAhead Tours.
The price is good, but that's where it ends. They are incredibly difficult to reach on the phone. The side tours at various locations often take you away from the main subject of the location.
Since we spent so many hours on bus time, I called and asked to cancel a booking I made for May 2023 where there would be a lot of bus time. They don't want you to cancel any future tours, but I was allowed to cancel for $300 per person (total $600). That policy was never mentioned. Grand Circle costs more, but it's worth it.
p.s. A Go Ahead representative also provided inaccurate information over the phone on entry requirements for Spain which if followed would have prevented us from getting into the country.

Bob
Poor Accessibility & Follow Up
We are booked for a trip to France in 2022. Everything looks wonderful, but the only issue is no one is ever available to talk with you. If you're older or not comfortable strictly using email, I suggest you find a different agency.

Marsha W
Great Tours with exceptional guides!
Traveling with EF has been wonderful. I have been on 2 tours and got nothing but the best guides. The hotels, food, transportation and cost were awesome.
I recommend EF because they work with you on making the experience A+. Greece and the Tuscany Wine Tour was over the top. EF even let me extend my stay and fly home later.
The excursions are great, and it also allows for touring on your own time.

Johnny R
If not for there tours and guides I wold NOT WALK but run from this company. Absolutely no contact with company either via telephone or email! NONE!!!!

Cheryl
Would not refund trip THEY cancelled
Our trip was to be in May 2020 and was cancelled by Go Ahead due to the Coronavirus after we had paid the full cost of the trip for two. When contacted about a refund, the only way we would NOT lose our deposit of $600 was if we allowed them to keep the entire amount paid until the trip was rescheduled or changed to another tour.
We asked them to refund everything EXCEPT the deposit and carry the deposit until another trip could be scheduled. They refused to consider carrying our deposit. The only way to get our $6000 payment back was to lose our $600 deposit.
After several wonderful tours, Go Ahead proved themselves to be unconcerned about our financial loss or hardships caused by their inflexibility.

Lydia B
Have not yet taken tour.....
I am scheduled for Rural Landscapes of Ireland & Britain and so far am not happy with their customer service. On numerous occasions I have tried to reach them with no luck. Seems like after you book and pay no one wants to deal with you any longer. Hope the tour is better than their customer service.

Mike R
I traveled with Go Ahead Tours last May and could not have been happier! The food was great, the tour guides were knowledgeable, and the sights we're amazing. Highly recommended!