Venus Clothing Reviews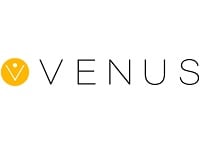 Venus.com is the online home of Venus, a clothing retailer and women's fashion brand that markets a wide variety of women's clothing.
How Does It Work?
According to their website, their buyers pay close attention to the runways, celebrity and magazine fashion trends all year-round so they have the ability to regularly provide their customers with "fresh and feminine collections."
Online shoppers can go straight to their website and search through their collection by category, including Swimwear, Clothing, Collections, New Arrivals, Weekly Deals, Sale, and more.
Women may especially enjoy their "Mix and Match" swim boutique, which allows them to find separate tops and bottoms in styles and sizes that are most flattering to them personally.
Cost & Price Plans
With such a wide range of options in their store and online collections, there is no way to quote a specific price range for their products.
There are many factors which will impact cost, including materials, whether or not the item is on sale, and shipping costs.
Refund Policy
The Venus.com Refund Policy states that customers who are unhappy with any ithem they have purchased can return it to them in new, unused condition within 90 days and they will gladly exchange it or offer you a refund.
Customers should that in order to properly execute the return or exchange process they will need to use the Return/Exchange Form that is at the bottom of the invoice that ships with your items.
In addition you can choose to use their included return label when shipping items back, but this will result in a charge of $6.95 being removed from your refund credit, or in cases of exchanges, this charge will be added to the credit card on record.
Customer Service Contact Info
Customers who would like to speak to their Customer Service team about their questions, concerns, or complaints can do so by telephone at 888-782-2224, by email at [email protected], or by using their website's Live Chat feature.
Reputation
In general, Venus.com has mixed reviews with some customers very happy with their overall experience and others complaining about a lack of customer service assistance when they had an issue that required help.
Competitors and Alternatives?
There are other clothing companies that offer online access to their collections for their customers including Just Fashion Now and many others.
If you have any experience with Venus Clothing, please leave your reviews below.
You may also be interested in
Venus Clothing Customer Reviews

It h
I have ordered from Venus for 20 years. I can't leave a review on the recent change of their product. Their current design on swim tops is so uncomfortable. It's on the left back side. Gumby couldn't get it fastened. When you finally do, it digs into your ribs until you can finally relieve yourself of this whole new torture device.

Coral P
The clothes are very cute but remember to order a size bigger than you normally wear because most run small but some are good. It is hit or miss with sizing.
The new return policy is horrible. You used to be able to get a label & pick which way you wanted to return, with UPS or USPS then I could just return in my own mailbox.
Now I have to drive 45 minutes to drop off. At store that wants you to shop while your in there. And you can't make even exchanges.
You must take a credit & then reorder different size & you lose any discounts you may have gotten with your 1st order. I am finding some other company to order from because the changes they have made tell me that they don't want you to order from them anymore.

Sherry
The Truth in My Experience
I have been ordering from Venus for about 25 years. I don't understand these reviews. In my experience their customer service is excellent and never a long wait time. They have expedited items for me, looked up items for descriptions and asked other coworkers if not familiar with the item. They handled my wallet credit on the phone and occasionally have waived shipping charges altogether. The website is easy to navigate if ordering online. They are friendly and helpful.
I have not always liked everything but it's easy to return and exchange and refunds or wallet credit is prompt. They ship fast too. Btw, I just received a bathing suit I love. Every year my bathing suits come from Venus. I also keep them for years as they wear well. If you know how the company sizes, it's easy to know which size to order in clothing or bathing suits. After reading some of these awful reviews, I had to speak up.

rec R
Don't let the "positive" reviews fool you. They are fake. Not the company, but the reviews. However, the company is basically a SCAM. They send you inferior quality products that cost a fraction of what you paid.
If you return, they find ways to charge you shipping plus stocking fees, to credit less than half of what you paid ... in 1 or 2 months.
It needs to go out of business. They might technically be a company, but they're not legit. Scammers are what they are.

Edna I
Venus shady return policy
During this Co-vid pandemic I have been on the front line working 10-12 hours shifts since March.
I ordered a dress final sale, sadly I had lost weight and the dress was too big. The company REFUSED to refund me, return it to me or give me at the very least a credit for it THEY basically just took my money and said so sad to bad... and we will not allow you working yourself to death to return a dress and get your money or even a credit back to use at another time... Will NEVER EVER but another thing from them.