Vector Marketing Reviews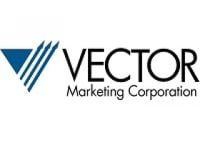 Vector Marketing booths are almost as common as vending machines on college campuses. In between classes and close to holiday breaks, business suit clad representatives hand out flyers offering students the ultimate summer job starting at over $10 an hour.
So why are some students claiming that Vector Marketing is a Scam? The majority of problems regarding the Vector Corporation stem from their recruiting practices.
Nowhere on their promotional material does it state what the actual "job" is going to be, students are simply given a brochure and phone number and encouraged to call for an interview.
Vector Marketing Job Description
The actual job is commission based direct sales for Cutco kitchen knives. Students have to attend several days of unpaid training where they learn how to conduct in-home presentations for these high end knives.
When you're ready, Vector Marketing managers will encourage you to set qualified appointments often starting with relatives and friends as they're a much more receptive audience.
How Does it Work?
Vector Marketing focuses much of their recruitment on college students for several reasons. Primarily students have flexible schedules throughout the year and can work full time in summers - this means they can meet with homemakers and other likely buyers throughout the day.
Students are also easily trained, work well with others, are quick learners, and are used to delivering presentations. Many students are also attracted to the weekly pay structure.
Furthermore the concept of working your way through college is a very beneficial sales point and many buyers are happy to purchase from hard working kids if it means supporting their education.
Once you have passed your training you'll be loaned a demo set of Cutco products that you will take with you on your in home presentations. Vector Marketing now guarantees a base pay when you set and deliver a presentation to a qualified customer - even if they don't complete a purchase.
The Product
Cutco knives and cutlery are made in the USA and have a strong focus on supporting their employees. They train and employ skilled craftsman to ensure their products come of the shelf above and beyond standards.
The company has been in business since 1949 and have grown their product line to include: kitchen knives, utensils, shears, flatware, cookware and sporting knives. All of their products are also backed by a their "Forever Guarantee" and the company will repair and sharpen all of their products for free, for life.
Customer Support
Vector Marketing can be reached at one of their many field locations or through their website. They can also be found on all social media platforms. For sales rep questions or concerns call 716-373-6146 for other inquires contact their headquarters at 716-373-6141.
Online Reviews/Complaints:
In the past the negative issues with Vector Marketing have been addressed in court, and in several states the company has been ordered to cease deceptive employee recruiting practices and false hourly promises.
The plus side to Vector Marketing is that for talented and ambitious individuals there are definitely opportunities. The company promotes heavily from within and all managers are former sales reps.
If you have any experience with Vector Marketing or their services, please leave your reviews below.
You may also be interested in
Vector Marketing Customer Reviews