uDates Dating App Reviews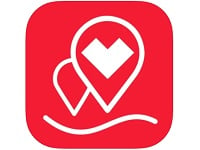 uDates Dating App Customer Reviews

Mister B
Well I never even heard of this company and somehow they managed to give my information and have been taking money off of my debit card for months now and I can't seem to get a refund from anywhere I don't even know who the contact about it they've been doing it to Google play for my PayPal account.
I'm furious somebody is going to get sued if this doesn't stop I don't know how to stop it but I want them to stop taking money out of my account.

Patrick M
Asked 4 woman who adored my stories etc. To meet in safest place they wanted. They said the same line not go." Like it here. Not ready yet" word for word.then you'll stay right. I like you.

Alex
I have noticed most of pictures have the same location just different girls and if notice most of girls are model. This app is fraud and just want to get your money for texting.