Turo Reviews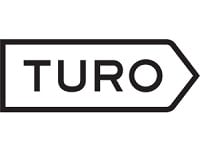 Turo Customer Reviews

BRW
Stay away from Turo!!
We dropped off a car after our rental. Over a day later we were then informed that the owner of the car says we scratched the car (which we did not). The owner then charged via Turo $467 in scratch repair charges... and Turo is asking for a $150 "processing fee". We are refusing to pay anything, and Turo is charging our credit card without our consent.
Turo has been awful to deal with during this claims process. Guilty until proven innocent as long as you have someones credit card on file.... great policy.

Chris G
Shady business model and terrible support
I wanted to like Turo. The app is beautiful, lots of vehicle options, good prices and the process seems simple and painless. Unfortunately their customer support is a nightmare. I was denied a membership but they couldn't tell me why I was denied for "proprietary" reasons which makes no sense because they have NO COMPETITORS! If they're denying membership due to something in that person's background then they should be obligated to inform the consumer why their membership was denied.

Bob G
Horrible customer service!
My car was summarily cancelled at the last minute by the owner. I got an email from Turo telling me that I was up the creek, and I should call customer service so they can personally help me. I called them at 8:00pm PST. Apparently they only answer their customer "service" lines when their customers are actually working. Horrible customer service!!

Joy S
Just don't do it! - Unfair practices
I busted a tire on a car I rented from Turo, which included the minimum insurance.
The initial bill I received via email states:
Total $450.42
Damage Fees: $350.42
Processing Fees: $25.00
Appraisal Fees: $75.00
the email also states "We are planning to charge your card this amount tomorrow, so please be sure to respond if you have any questions about this"
I thought the charges were too steep and unfair for a flat tire, so I called them to send me an explanation of the charges. 2 Days later I received more information, and the bill included a $200.00 late fee!
How can this be legal?