Tubi TV Reviews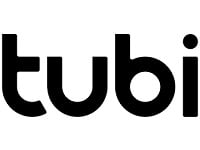 Tubi TV, found online at TubiTV.com, states that they want to help their customers escape subscription fees by providing a TV and movie streaming service that is free of charge.
How Does It Work?
According to their website, Tubi TV is a free Internet television network which says they are working on behalf of their customers to "unlock Hollywood" so that people can find television and movie entertainment completely for free.
They promise that they offer their customers one of the largest collections of premium and unique movies and television shows, and since they are partnered with large studios like Lionsgate and Paramount, they are always adding new programming.
Customers will also be able to access Tubi TV from a wide variety of platforms and options, including iOS, Android, Roku, Apple TV, Amazon Fire TV, XBox 360, XBox One, and Samsung Smart TV.
Cost/Price Plans
The whole idea behind Tubi TV is that they want to provide their customers with as many entertainment options as possible, all completely for free.
This service is not paid for by the subscriber themselves, but by the advertisements that play during your show or movie or those that are positioned on the web pages of this website when you are looking around for your programming.
Refund Policy
Because this company provides all their services to their customers free of charge, they do not offer a Refund Policy at this time as they have no need for it.
Customers should also find no need to go to this company for any kind of a refund, as there should be no reason for them to ever ask you for a credit card number.
Customer Service Contact Info
Customers who would like to contact Customer Service with any questions, concerns, or complaints can do so by email at [email protected], as well as at many other email addresses depending on the specific nature of your question or issue.
If you're calling with a question or issue that is related to the platform you are using to watch their service, you will need to go to their Support page and find the contact information based on your chosen platform.
Reputation
It appears that this service has reviews similar to many other free services, which is that much of the content they offer are not necessarily the most in demand televisions shows and movies.
However, due to their partnership with Paramount Pictures and Lions Gate Entertainment it does seems as though they have enough quality programming to make them one of the many options that people can use to fulfill their television and movie needs without paying for another subscription service.
Competitors and Alternatives?
There are actually many different free television and movie streaming services available depending on your country of residence, as licensing rules are different depending on the country you live in.
Some services that are available within the United States include Hulu, Philo, Pure Flix, Pluto TV, and many others.
If you have any experience with Tubi TV or their services, please leave your reviews below.
You may also be interested in
Tubi TV Customer Reviews

TERI
SELECTION and Tubi brings the best
Tubi you are the best streaming service I did not want to tell you but I don't want to say more and jink myself THANK YOU FOR PLAYING ALL OF THE MUMMY MOVIES ITS AN OLD MOVIE AND I LOVE IT AND YOU guys are the only who played for free thank you a million times i can't afford the othe streaming

Joseph S
Way to many commercials not enough of the movies it's a joke!!!!

Ken O
Tubi sucks! Unloaded app and will never watch again. Not only too many commercials but half are government sponsored covid propaganda.

Leonard
Tubi is not free as advertised. I tried to add Tubi to my LG smart tv. Entered the access code and then was referred to a toll free line.
I was advised that my free trial had expired and I would need to pay a "one time lifetime subscription fee of $49.00.
The rep was informed what he could do with himself and I hung up.

BBG26
Ad after ad after ad from Amazon. Whatever is good about Tubi is rendered irrelevant by that. Bezos is a pig, Amazon is evil, and Tubi sucks by association. At zero dollars, it's overpriced.

Anita M
I love watching tubi tv but i am having trouble finding it on xbox360