The Real Real Reviews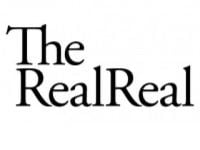 The Real Real is a company that describes itself as an authenticated luxury consignment store where customers can purchase clothing, jewelry, and art at up to 90% off retail prices.
How Does The Real Real Work?
Customers who wish to sell their items through this website can do so by requesting a FedEx Shipping Kit through their website, or take part in their "White Glove" pick up service which is available in 16 different cities.
All items sold through this website must go through an authentication process, where it will be inspected by an in house team of experts that includes gemologists, horologists, art appraisers and luxury experts.
Customers who shop at this website can choose to search for a specific item in their inventory, or search by a brand name, or through a certain category of clothing, accessory, or artwork.
Cost/Price Plans
Customers who consign through The Real Real will earn 60% of the sale price of their item to begin with, and after they reach more than $7,500 in annual sales they will move up to 70% earnings per sale.
Because this website completes an exhaustive authentication evaluation of their products before they are sold, these items will still cost hundreds or thousands of dollars depending on what you purchase.
The Real Real Returns Policy
All apparel items can be returned with a Return Merchandise Authorization number that must be requested online within 14 days of the shipment date, and the items must be physically returned within 21 days of the shipment date.
All other item returns will be subject to additional regulations and processes explained on their website at theRealReal.com/returns.
Customer Service Contact Info
Customers who would like to contact their Customer Service team with any questions, concerns, or complaints can do so by phone at 855-435-5893, by email at [email protected], or by submitting them directly to their website.
Reputation
Generally speaking this company seems to receive mixed reviews, with many customers upset that the company has complete control over the sale price which means that sellers often don't get the return on their sale they wish to receive.
Competitors and Alternatives?
There are other companies that offer to purchase and resell quality clothing online, including ThredUp.com, Tradesy.com, and more.
If you have any experience with The Real Real or their products, please leave your reviews below.
You may also be interested in
The Real Real Customer Reviews