The Real Real Reviews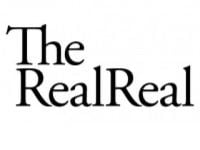 The Real Real Customer Reviews

ANGELA C
STAY AWAY FROM CONSIGNING WITH THIS COMPANY. THEY LOST AN EXPENSIVE PAIR OF PRADA SUNGLASSES I SENT FOR THEM TO SALE. SENT ME AN EMAIL STATING THEY DIDNT MEET THEIR CRITERIA. THEY SENT BACK TO THE WRONG ADDRESS AND I HAVE BEEN REQUESTING THEM BACK SINCE MAY OF 2017. THEY HAVE NOTHING BUT EXCUSES. DO NOT WASTE YOUR TIME OR MONEY. READ THEIR REVIEWS THEY SPEAK FOR THEMSELVES.

Lay
UNPROFESSIONAL WAY in handling lost package. BAD CUSTOMER SERVICE!!!!
It shows that my package (a pair of DSquare 2 sneakers) was delivered on 11/28 but I was overseas from 11/22 till 12/11. Upon my return, I checked with everyone in my townhouse and no one actually saw any package from RealReal for me.
As such, I sent them an e-mail informing them of the non-delivery. However, there was no response from them until about 3 days later. The person who replied me was Bridgett and advised me that she would check with FedEx. By the way, I ordered many products from them amounting to more than $3K but this is the 1st time I did not receive my package.
I kept following up with Bridgett but all I received was her was the same EXCUSE. She then sent me another e-mail on 12/21 as follows:
-- QUOTE --
Dear C,
We have completed the FedEx claim, unfortunately the driver cannot recall this delivery due to the time-frame. Since this is complete we have launched an internal investigation for a lost/stolen delivery and will contact you with an update once this is complete. This process can take a few business days not including holidays.
Kind Regards,
Bridgett W
-- UNQUOTE --
Today is 1/6/2018, NO RESPONSE WHATSOEVER from her despite I complained to her that I would post bad reviews on all sites that I could possibly find.
After this incident, I will NOT ORDER anything else from this IRRESPONSIBLE company. VERY UNPROFESSIONAL. All they want is just money. Also, some of the items that I received are not exactly as clean/new as the images posted on their site.
If you want to take the risk, by all means but do not regret because they will make you exhaust all your time and efforts but still NO positive response from them.
This is a company that everyone should avoid ordering goods from unless you do not mind going through all the hassle if you receive something that does not look like the images or do not receive your package(s). There are many other companies that you can order, such as saksoff5th,com, net-a-porter.com, yoox.com and zappos.com, just to name a few. Moreover, most of their products are BRAND NEW with STEEP DISCOUNTS.
Again, to take the risk or not is up to you.
My opinions/reviews are unbiased and it really happened to me. Which is why I am writing this BAD REVIEW on this "REALREAL" company.

J N
Total scam...they even charge sales tax on out of state purchases!

Batsheva
I would have otherwise been perfectly happy with the delivery and service from TheRealReal HOWEVER my dress arrived with HOLES in it!! After advertising the dress condition as "very good", I found large holes in each of the dress pockets, rendering the pockets unusable! After multiple emails and no responses, I will definitely be spreading the word NOT to ever use this company!!! Terrible customer service

Minh N
LOST MY PACKAGE! Stay away from their consignment service
This review isn't for The RealReal's physical location nor for their office. This review is going to be based on their online consignment service (https://www.therealreal.com/consign).
A few months ago, March to be specific, I ordered their free "Luxury Consignment Kit" so I could package my valuable clothing and ship it back to them at no cost. It took a few weeks to receive their free Luxury Consignment Kit (shipping time is about the same as thredUP's free "Clean Out Kit") and it came as a large brown box. Inside the box were instructions on what was accepted and other minor documents.
Once I read all of the instructions and documents that came with the kit, I started to fill the entire box up with valuable clothing. It took some hours to sort out which clothing were good and bad, so I could meet their requirements. After I packed all the clothing that I could into the box, I taped it up and used their pre-paid USPS shipping label to return the box back to them.
I received a confirmation email from The RealReal after USPS successfully picked up my 40-50 pound package from my home. That was on March 29. Near the end of April, I started to wonder if they were going to finish processing my package, because I also shipped a package for thredUP on the same day I shipped the package for The RealReal. I gave it no thought until mid of May where I started to panic. It's been passed a month and a half and I haven't received any sort of notification from The RealReal of where my package was located.
I sent an email to their customer support and their Consignor Relations Specialist told me my package hasn't even left my state yet. What? I told them that I used their pre-paid USPS shipping label that was provided. And told them I even gotten a confirmation email that they knew my package was picked up from USPS. The Consignor Relations Specialist was barely of any help and kept asking me if I used their shipping label or not and what type of clothing I packaged. I even sent them photos that I took of the package before even shipping it out. To this day, we're still emailing back and forth.
In the end, my package is lost out there and will never be in the hands of The RealReal. They failed to have the common decency to even notify me when they didn't see my package at their warehouse. Their customer support is not very helpful and they take nearly forever to respond back. Moral lesson, don't use The RealReal's consignment service unless you want your valuable clothing lost somewhere out there. Instead, go use a reliable consignment service like thredUP or just donate your clothing to Goodwill.