TapFit Reviews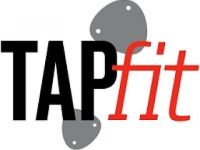 TapFit is a workout program and wearable exercise device whose creators state offers a brain and body workout with the aim of helping people get exercise by dancing.
How Does TapFit Work?
According to their website, the TapFit fitness program was created by tap dancers and fitness and medical professionals, and combines tap dancing, cardio, resistance training, and body sculpting moves to get users the best possible results.
Each workout is designed to be only 20 to 30 minutes long, and engages the core, activates the quadriceps, and all muscle groups in the buttocks.
These muscles groups are designed as burning more calories than any other muscle group in your body, which is why the workout can be so effective in such a short and manageable amount of time.
The TapFit workouts are performed while dancing on the toes of your feet with relaxed knees, which takes the pressure off your lower back and uses your body's weight distribution to give you the calorie burning power without having to put pressure or impact on your joints.
But perhaps even more interesting is that TapFit says they have inspired university research on the cognitive benefits of tap dancing.
While most people understand that regular exercise is good for your brain health, they state tap dancing has been proven to be even better than other forms of exercise.
This is because any motor skill more complicated than walking challenges the brain, and tap dancing links and activates different areas of the brain.
The repetition of tap dancing movements has been shown to create thicker myelin around the nerve fibers, which improves the quality and speed of the signals from your brain telling your body to move.
Cost/Price Plans
The TapFit Dancing Fitness System includes six workout DVDs, nutrition guides, workout guides, resistance band, and the TapFit floor are available for either a one-time charge of $120.00 with free shipping, or three consecutive monthly charges of $39.99 with a shipping fee of $14.97.
Refund Policy
Unfortunately this website provides essentially no information about any Return or Refund Policies, or what process customers should follow if they determine they are unsatisfied with this product and wish to send it back.
Concerned customers should speak to Customer Service about any possible policies they have in place before they finalize their purchase of this product.
Customer Service Contact Info
Customers who would like to contact Customer Service with any questions, concerns, or complaints can do so by email at [email protected] or by submitting them directly to their website through the Contact Us link.
Reputation
It doesn't appear that this workout program has very many reviews at this point, and of the reviews that do exist, most of them have been provided by affiliate or partner organizations, which makes it difficult for prospective customers to know whether or not these reviews are biased.
And since this website does not provide any information on whether or not people can reasonably expect to receive a refund if they are unhappy with what they receive, customers may be understandably hesitant to purchase this product.
As mentioned above, interested customers should contact Customer Service in advance of finalizing their purchase to make sure they have some sort of consumer protection policy in place.
Competitors and Alternatives?
Certainly there are many different workout and exercise routines and programs available on the market, many of which use some emphasis on dancing to provide aerobic exercise and calorie burning.
At this time, the TapFit program may be the only one that is focused on using tap dancing as the primary mode of exercise.
If you have any experience with TapFit or their products, please leave your reviews below.
You may also be interested in
TapFit Customer Reviews

Shelly
Terrible product. Shoes, floor are horrible and DVD does not work. Got no reply from trying to contact them and the return was a bogus PO Box so you could not ship. STAY AWAY!
Scam...scam..scam...fake reviews. ..cheesy products false advertising...some of order never came. No way to return
This is a scam company stay away.
I wish I had seen this site before I ordered mine tap map which is completely worthless it's slippery I was on it for 2 minutes and it was scratched up and the paint was removed it is not solid wood as they claim. I paid $75 for it I'm going to talk to my credit card company now.

Sarah B
Like so many posts I have paid and not received the item. I ordered this item on 2/7. I've received two responses regarding my inquiries into shipping status. The responses are contradictory and misrepresent any intent to ship. I've been given "online" access for my pain, but not a solution to either receive my "kit" or cancel my order. I don't want an online product- I want what I ordered. Now, like the other posts, I have read the fine print and it will be pointless to even try to return (when/if I do receive).
This appears to be a scam. Do not order!! Save yourself $ and hassle.

Nancy T
Delivery time LOOOONG.... did NOT receive all items promised!
I could not wait to get my package.... they start the 30 day challenge immediately; yet I did not get my package until AFTER the 30 day challenge ended and then it did not include the floor which was to be in my package! What good is a 30 day Tap Challenge with no taps and no tap floor????? I have not even looked at the videos yet... hope they won't be a disappointment too. I have contacted the company again... this time to let them know I did not receive the promised floor. I am hoping I am not looking at another 30 plus days to get it! With the price of this program, the delivery service should be a LOT better!

Sarah M
So disappointed with Tapfit
I am very disappointed with TapFit. I was really excited when I ordered my Platinum package and I have emailed them four times now to find out where my package is and they refuse to respond. I am supposed to start my 28 day program March 1st and I don't even have the equipment. Put out a lot of money for nothing.

Jamie R
I ordered and paid for the deluxe system including a mat, taps, DVDs, etc.
I received one package which I believe was supposed to contain the mat, but was instead completely empty.
Tapfit purposefully does not have a phone number you can use to contact them.
Tapfit was responsive to my first e-mail stating they would investigate the issue. However, since that first exchange, they have refused to respond at all, or issue a refund.
Given these practices, I am concerned that this company is a fraud.

abcder
I have been doing Tapfit for 3 months now and I am loving it! I love the taps - they slip over easily- and they're so much fun! I find I want to get up and do it every day and it's one of the only things I've been able to stick to.
Plus the workout videos have really uplifting music and the moves have been easy to follow for me - even though I've never danced before!
Thanks so much Tapfit!!!

C m
I love the concept...sadly the quality of the product is incredibly poor. The floor is cheap-think, slippery, leaves scuff marks and not big enough to move around. The over shoes are ill fitting, have a horrible tap sound and are awkward. The videos are poorly made and worthless. But worse than all of that, their customer service is deceptive. This is a SCAM!
I emailed my complaint and said I wanted to return the product. I promptly got a response, filled out the form and was told I could sent it back.... but I read the fine print. I inquired about the contradictions in the fine print that would have resulted in me not getting a refund even though I was approved for a refund via the customer service email. That's when the responses from customer service stopped. I emailed several additional times with no response.
I think they wanted me to return the product. Then they would have used their "fine print" to not give me my money back and resell the product I returned to scam someone else. Don't buy this product! I'm not the only bad review on this company. I should have done my research before I bought! Buyer beware!!!!

Claire C
Poor Customer Service, Double Charges each month
It took 3 months to receive my order, but I was charged for the monthly membership that entire time. In addition, my credit card was charged twice a month for the service. When I emailed the company to cancel my order and membership, they continued to charge me twice a month, and didn't cancel my order.I'm now having to fight them for all of these charges with my insurance company
When I finally received the tapfit shoes and board I tried it out. Immediately the board scuffed upon use, a bunch of white marks on a black board. Poor quality. Terrible, corrupt company.I will never order anything from Facebook again.

Wendy W
I really wish I could review the product however I cannot seem to get my order. I ordered this on May 17th and was told it would be 14 days. I then emailed 14 days later to check the status and was told it would be another 14 days. I once again waited 14 days and emailed to check the status and once again was told it would be 14 days. I am not over a month out with no product.
While I understand the issues with Covid-19, I also know that I have ordered a ton of bulk PPE items for my essential business and received them in less time it has taken to get some tap shoes and a tap floor.
It would be nice for TapFit to reach out to me instead of me having to contact them about my status. If your order from them good luck getting your items. A very disappointing way to begin a relationship with a business.

Darlene L
Improved Restitution -Terrible Experience with this company so far
I am posting an update to my original January 24th review because the company finally contacted me regarding my last email I sent them posted in my previous review. Here is the email one of the co-owners sent me in response:
Hi Darlene,
I wanted to touch base with you regarding your TAPfit order. We recognize that we had issues in the past with our customer service experience and we have just started with a new customer service team who are getting up to speed and are proving to be much better!
I saw that we shipped you a floor and some taps but you ordered the TAPfit Starter kit with a floor upgrade. I have arranged for a TAPfit Platinum system to be despatched to you to apologize for your experience with us.
We had some issues with this ordering process and the website you placed your order through so we have since restructured our website and our ordering system to ensure a better experience for our customers. We are a family-run company and still getting our bearings with eCommerce and online retailing, so I do apologize that our experience with you was not satisfactory. I have also upgraded your membership so you can view all of our workouts online through the Platinum membership tier. Please let me know if you need any assistance with logging on to the online portal.
I would love your feedback on the membership site. We are always trying to improve and offer our customers the best experience so please let me know what your experience is and how I can better serve you and our TAPfit customers.
Thank you so much and have a great day,
Fiona
F I O N A J O H N S O N
TAPfit Director
m: 61423203714
e: [email protected] // w: TAPfit.com
If you are someone who has previously had an issue not yet resolved, I would recommend you contact Fiona Johnson at this email. The company did follow through. I immediately received the online workouts they promised right after the email and I just received the full kit in the mail yesterday with another floor, taps, DVD's, arm band and welcome booklet. I amended to 4 stars from 1 star because I still had to go through the unfortunate experience but I am very pleased with the program now that I have it. I enjoy doing the dance routines very much. It's definitely a new motivator for getting moving. And I have received timely emails regarding any I have sent since Fiona contacted me so it seems their new Customer Service Team is indeed an improvement. Can't vouch for the updated website ordering system. Hopefully going forward, all new customers will have a better experience. At this point, I recommend giving it a try.
January 24, 2020
I want to love it but so far have had a terrible experience getting everything we have ordered. My description for this review is to post the email I just sent to them about our experience and lack of customer service:I need to express my dismay with our whole experience thus far with your company.
I saw an advertisement for Tapfit on Facebook back end of November. I loved the idea of it. I love dancing for exercise and loved the idea of the sound of tap to motivate while doing it. So I suggested to my husband I would like it for a Christmas gift. At the time there was a special for $99 that included the tap shoes, the floor and the DVDs. The first time he looked at the offer link it was there. He went back a week later and the same link no longer brought him to the offer but just to the Tapfit site which is not very user friendly for trying to place orders. He emailed the support at Tapfit.com email asking how to place the order. Someone emailed him back with a link that only provided him with the shoes to order. Another link provided the floor separately. Nothing else was provided. He placed the order for those two items separately because there weren't any other options or help available. That was on December 5th. Once you place the order, there is absolutely NO confirmation that the order went through and of what you ordered. Nothing saying you will receive an email confirmation like every company I have ever ordered something from does. The only way he knew the order was placed was the charges to our credit card for $47 and $87.
The shoes showed just before Christmas in a clear plastic bag in a box with no packing slip, not one piece of literature in the box, just the shoes in a bag and no floor. So my husband emailed asking about the status of the order. No response after several follow ups. Then when he finally received a response after 3 tries just to say it is being looked into. No further contact. So he contacted our credit card company to contest the $87 floor charge. The charge has not been credited to us yet.
After he gave me the tap shoes at Christmas and relayed his terrible experience, we then went in after Christmas, on December 28th and tried again to order the floor and DVDs (because the other one never showed up to this point and there is no communication whatsoever about shipping or expected delivery). This because when my husband first went into the website to order the whole package, nothing was clear as to how to order so he did it piecemeal. Once again, credit card is charged $114 for the floor and DVDs, no confirmation of order. All I got after hitting enter was a return to the home page. No thanks for your order, nothing that confirmed the order was even placed, not even at the end of ordering, and again no email, just the charge to our card. We cannot find any customer service number and have asked in email several times for one or way to contact someone other than the email address that we get no confirmation from when messages are sent. To date we have now received 2 floors (only need one) and NOT the DVDs. Again, these products were in a box, no packing slip or literature whatsoever. Just the floor in each box and no DVDs. Have emailed once again that we haven't received the full order and the history of that is below in this email. A week has gone by, again, no follow up from your company. Not feeling anything good about this product or company through this whole difficult experience which is so disappointing because now anytime I see the ad which constantly comes up or see your Tapfit Facebook page that should be motivating, it's all disheartening. I very much want to enjoy the experience of what is advertised but so far we have paid out $248 and all we have are two floors (only need one) and one pair of shoes-absolutely nothing else.
I just looked up on the internet to see if there were any videos showing some of the exercises and a QVC video came up . Don't know when it's from but the point is that video was of course advertising the great deal they had on Tapfit for just $97 when it's normally $148. It included the floor, shoes, 6 DVDs, over 80 online videos and all the ads pamphlets and booklets in the box with the items describing what product is and benefits, tips, etc and whatever else would be in them. For $248 and a boatload of aggravation and no customer service, I have two floors and a pair of shoes with no instruction provided, no getting started guides and workout guides, no online anything. For a company that is supposedly touted by all these tv networks and as they said on QVC, exercise dance routines provided by celebrity choreographers to many stars, I have zilch.
I want someone at this company to rectify this. This whole process has been so poorly handled from the start and so disappointing. Even if I can't have the $97 deal, which is now in effect for the NEW YEAR sale I expect to get everything that comes with the $148 that was the package at the time that we tried our SECOND ORDER. Again, there has been NO customer assistance when we have tried to communicate on how to get the packages so the fact that we ordered things individually is all because of the links provided by your service rep and no way to ask about those once we received them because no one responds. We need a discount credit issued to us in some form. At this point, I would like to receive the DVDs, some online videos and the instruction guides for the now NEW YEAR price of $97. So we should get a credit of $151 back to our credit card. I am well aware that we finally received the first floor as well but how on earth am I supposed to return that and get my money back when there is NO sufficient communication with your company. I am not putting that in the mail and expecting that it's getting to you and you are refunding me with no proper communication when a company is taking orders and peoples money.
I am sending this hoping one more time that someone will care enough to resolve this issue, not just send a packaged response of this is being looked into and will get back to you "shortly".

Alixandra
I am a tap dancer and was so excited to see that there was a tap dance workout system for me to try! It is a fun way to get active and reminds me of zumba a bit when it comes to the workout style... I love all types of dance workouts. TapFit definitely works me hard and I love the way I feel when I am finished!