SSENSE Reviews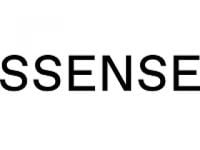 SSENSE Review: Legit or Scam?
SSENSE is an international online retailer that aims to offer high quality, designer fashion for both men and women from more than 200 different well known and well respected brand names.
How Does SSENSE Work?
According to their website, since they were established SSENSE.com has become well known and well liked for the wide selection of brand name designer fashions they offer their customers.
There selections from Saint-Laurent, Givenchy, Valentino, Giuseppe Zanotti, Alexander McQueen, and Balmain, among others.
The website also promises that it is an authorized dealer of all the designer fashions that are sold through their website, and as such each item is guaranteed to be authentic, and some items will even include the designer's own proof of authenticity.
The products on their website are broken down into fashion for Men or Women, and then by category like Accessories, Bags, Clothing, Shoes, and also by a long list of available designers.
When you've chosen the necessary categories, the website also allows you to filter your searches by price or by the newest arrivals.
Cost & Price Plans
This company sells a wide variety of products making it difficult to quote a single price range for the items you will find here.
That being said, as a website that specializes in authentic designer pieces, the products you will find here will often be in the hundreds and even thousands of dollars.
Though SSENSE.com says they do not offer coupons or discount codes for the products on their websites, they do say that they offer their customers seasonal sales.
In order to keep informed about these sales, they ask that customers sign up for their free newsletter.
In addition, their company does have a price adjustment policy, which states that if you purchased an item from their website up to 14 days before it goes on sale, you can contact their Customer Service team to ask that your purchase price be refunded to match that of the new sale price.
Refund Policy
If you have purchased a product you are unhappy with and wish to return it for a refund you must first contact their Customer Service department in order to have your return authorized.
You can do this by going into your account and using your Order History page to request an authorization number within 14 days of delivery.
Merchandise you return must not be worn, altered, or washed, it must be in its original condition with its original tags.
Footwear must be in its original condition box. Merchandise which has been damaged will not be accepted for return.
Your return authorization number must be written clearly on the outside of the package when it is shipped.
Unfortunately underwear, swimwear, and any item marked final sale will not be accepted for return.
Customer Service Contact Info
Customers who wish to contact Customer Service with questions, concerns, or complaints can do so by phone at 877-637-6002 or by submitting them directly to their website through the Contact Us link.
Is SSENSE Legit?
Unfortunately it appears that this company doesn't have the best reviews from their customers at this time.
Their complaints appear to be almost all related to poor experiences with their Customer Service team, as well as issues with this company's lack of an exchange policy and their return policy.
Most of the negative reviews detail situations where a customer needed to return or exchange an item and found Customer Service to not only be not helpful, but to actually complicate the process, making the situation far worse.
It is likely that the angry customers of this company are motivated to be so outspoken because this company is not selling $20 purchases and discount shoes, but rather promises authentic, high quality designer goods which can cost thousands of dollars – the type of products that often come with excellent warranties and protections for their customers.
This does not appear to be the case with items purchased through SSENSE.com.
If you have any experience with SSENSE or their products, please leave your reviews below.
You may also be interested in
SSENSE Customer Reviews

TMR
Ssense shipped worn shoes wrong color and refused return
I had a recent very negative experience with SSense. I ordered a pair of heels using a discount code. The heels were delivered at 4:03pm on a Thursday. I opened the heels around 7pm that evening. The heels appeared somewhat worn, but I chalked it up to likely being a display pair. The heels were also dark gray instead of black as advertised on the site. They were too large as well.
I immediately repackaged them and requested a return. I printed two copies of the label and added a note on one copy stating that I received the shoes in the condition in which they were being returned as well as that the color listed on the site wasn't accurate.
I shipped the shoes back the following day. When Ssense received the shoes, their "security team" sent me an email stating that I'd returned worn shoes. I provided proof of receipt, return request, and return shipment - with the return clearing customs the very evening after they were delivered to me. I emphasized that I received the shoes in that condition - I did not wear the shoes.
Ssense claims that I did and says that they are returning the shoes to me. Not only are the shoes slightly worn - they are grey vs. black and are too big for me. I have disputed the charge with my credit card company whom I very much hope will not allow this dishonest company to prevail.

Susan o
Do not buy on this site, after sales very poor service
My daughter bought a jacket worth 750e in January and returned it immediately sizing was completely wrong. I returned it by registered post. Despite my shipping company confirming it was delivered and months of phone calls and emails the after sales service is poor.
They do not engage with the customer constantly sending you different ticket numbers. PayPal only engage after 30 days of payment and with the delayed postage in Canada this certainly does not work. I am very disappointed with this company.

JT
Ssense sucks, I firmly believe they deliberately make shipping and customer service a nightmare do people will just let their orders go.
I will never spend a dime through them again, they are a truly bad business.

alex
SSENSE did not properly seal my package makes customer responsible
SSENSE did not properly seal my package and when it was delivered to my shipping address the box was opened. SSENSE never sealed the sides on my package which the package was open upon delivery. The company is stating they will not assume liability for the loss of any article packed and sealed in packages by the sender, provided the seal is unbroken at the time of delivery, and the package retains its basic integrity.
The company never provided a seal on my package, so how can I be responsible for their negligence. I have attached photos that were taken immediately upon delivery and it shows how the sides were never sealed leaving the package extremely easy to open without breaking a "seal".
The company is refusing to send me my White Hands Sketch Tank Top that cost $187.42 !
ORDER 1426658660824
Tracking: 72062489783

Aimee
After 1 month no order received, item out of stock
Disorganized company. Waiting a month for my order, still haven't received. Then I get an e mail this morning saying one of the items (the one I was looking forward to most) is not in stock. Even though they allowed me to purchase it on the website. Very disappointed.

Lexus F
Luxury Fashion Insider/Wrong Style #
So, I work with Luxury brands and am knowledgeable in this field. I know the process from Development to Finishing. I got a Red Monalisa Off-White Hoodie and I got scammed.
They sent me the wrong style # and probably thought I wouldn't notice. I called Customer Service and told them I'm familiar with the differences in Fabric of that style in particular because I've worked with Off-White before. I've also worked with Rag

rey j
HORRIBLE EXPERIENCE WITH THIS SITE
SSENSE Order 310898876728 and 7174985000885877
I order twice the same shoes which they mess up with the size and still sending me wrong size even though I contacted them by phone and by email(FOR TWO WEEKS) just to confirm the size that I wanted...I received a lot of promise confirmation that they will send the right size after they received the shoes... at the end they refunded my money even thought there are still my size on their website. and asking me again to order for the third time to reserved my right shoe size(LOL) ...they already confirmed that they will just use my 2nd order money so there will be no more money to release on my end.
The customer service have no sense of responsibilities on what will happen on the service...they will just reply back, keep assuring, and will always promise they will correct the issue but still same result.
please go to other website regarding this online shopping company and you will see almost everyday they have negative feedback
Will not buy anymore on this site....very bad customer service....

Joan
Watch Out - they claim you don't return itrems & keep money
I was thrilled when I first discovered the SSENSE site, I love high end designers & there were many I had never heard of at the site. After making 5 separate purchases over 2 weeks, using both VISA & PayPal - 2 latter purchases were abruptly "cancelled" - I was told 'possible fraud' being the reasoning w/no remedy for re-order, although 2 purchases already received were procured using same method of payment, 2 of 3 which I returned - was this why I was being treated oddly - the returns?
First return went fine, 2nd return - a disaster - a Cottweiler Tee Shirt & Cottweiler Sheath Lounge Pant. I received credit for only tee at $69, then given run around for several days when I inquired about additional $261 credit for pants; they were afterall in same returned parcel. I was told everything from 'sale items are processed at different times,' or the CSR 'would contact the warehouse department to see where the credit was in process - 4 different CSRs, then after days of drama, I was told 'warehouse indicated that only 1 item, (tee shirt) was in box upon receipt. If I wanted they could start an investigation to see if the courier/UPS tampered w/package. WHAT? Who stole the pants? Is this for real? I have never heard of this, offended at the treatment I was given, like some thief off the street corner, yes 'homeless me' purchasing Jil Sander derbies/shoes & high end lounge items for my roadside crack smoking. Countless times, I had suggested they check weight of parcel at check in against the items in returned parcel - that would be a clue.
I contacted my VISA issuer to issue a chargeback dispute. Caveat Emptor 'let the buyer beware' and be aware of this company's deceitful practices.